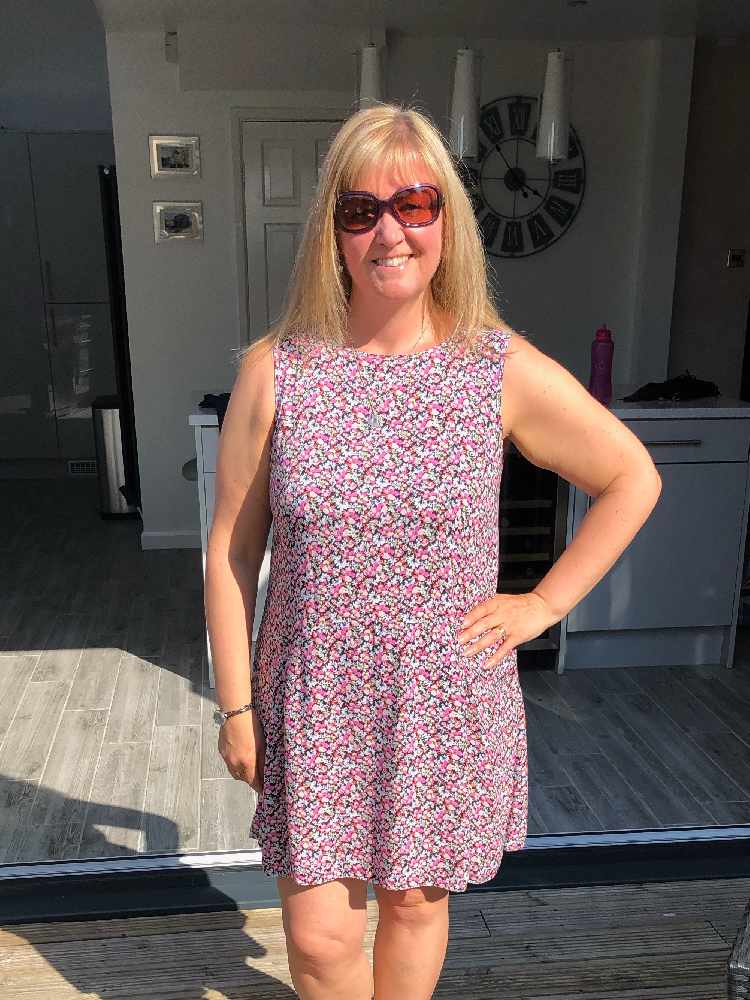 A mother-of-one from Dukinfield is excited for a happier and healthier future after changing her habits to shed more than five-and-a-half stone. 
Denise Reynolds endured a difficult few years following the birth of her daughter Kara in September 2010.
With her husband Jason working away, juggling her career as a civil servant and caring for her mum Jackie who had been diagnosed with advanced dementia took its toll on the 47-year-old.
"I didn't put my own health as a priority and I guess I turned to food as a comfort," said Denise, of Priory Close.
"It's something I've always enjoyed but, over the years, I began to eat the wrong types in large portions and gradually gained more weight."
After Denise's mum sadly passed away in October 2017, her struggles only increased and she gained more weight.
"I felt tired and had no energy," she admitted. "Every day things seemed like an effort. I wanted to run about with my husband and daughter and have fun on holiday, building sandcastles and jumping the waves instead of hiding away and feeling self-conscious and embarrassed about my size.
"I wanted to choose clothes to wear that looked nice, instead of just trying to find clothes that fitted and didn't look too dreadful."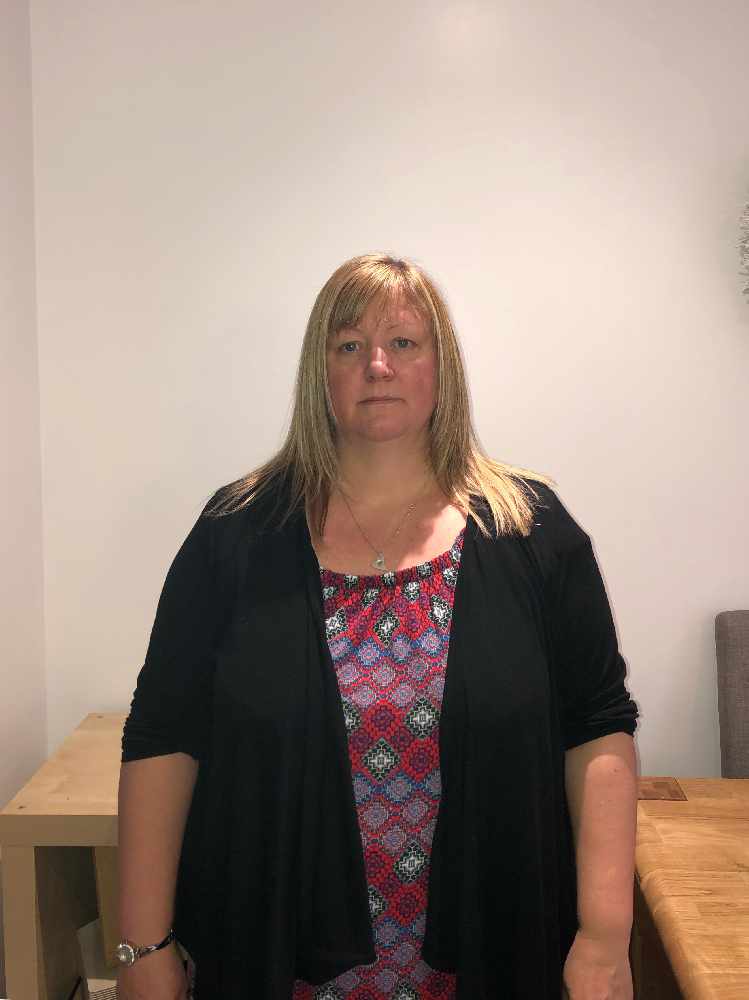 Following encouragement from Jason, Denise found a local WW (formerly Weight Watchers) workshop at the Village Hotel in Hyde, which fitted with her daughter's swimming lessons.
Deciding there were no excuses, she joined online and went to her first workshop back in January this year.
Her nerves soon abated after being warmly greeted by WW coach Penny Snelson and other members at the workshop.
With guidance from Penny, Denise was armed to begin her success and, using the information and digital tools on offer, she set her sights on returning to a healthy weight.
She lost 5lbs in her first week, which gave her the encouragement she needed to continue.
Despite having a healthy diet and lifestyle, husband Jason suffered a cardiac arrest at the age of 48 without warning after leaving the gym, and has since discovered that his body cannot break down cholesterol.
Thankfully, he has made a full recovery, however, Denise feels the shock of nearly losing him made her more determined to shed the pounds.
"This made me more determined than ever to get back to a healthy weight," she said. "There are some things we can't control, but I can choose to lose weight and become a healthy role model for our daughter and minimise the health risks associated with being overweight."
Denise has since regularly attended the WW workshops and introduced activity into her lifestyle, enjoying regular Zumba sessions.
Now five stone and 10lbs lighter, Denise has dropped from a size 22 to size 12-14 and has more goals in her sights. She is keen to share the positive impact of her journey.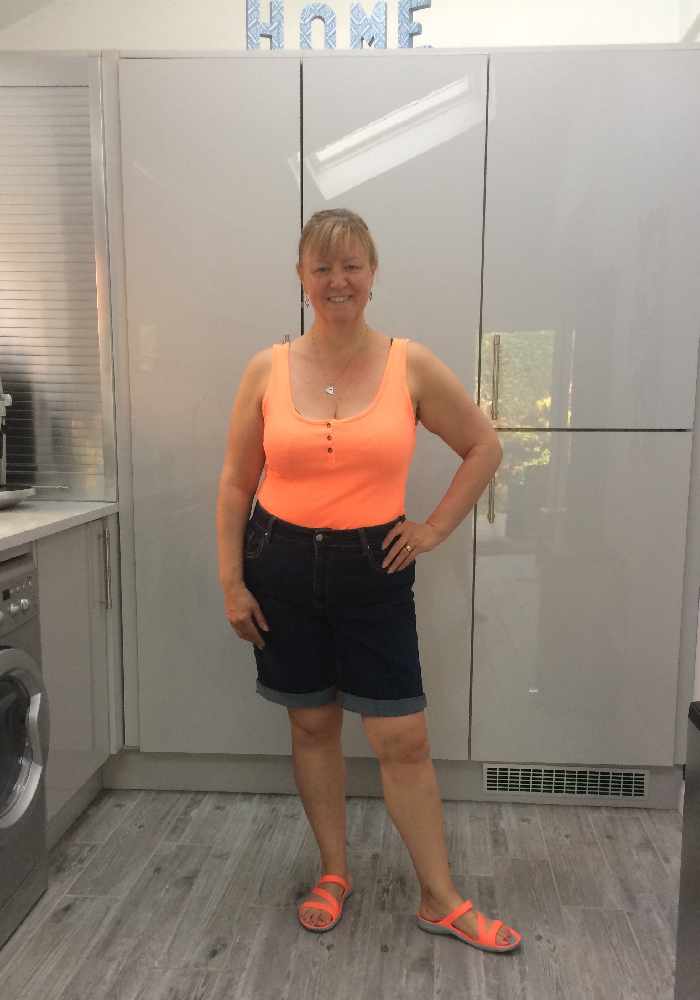 "Losing weight has given me loads more confidence and, at work, I've done presentations and training which I wouldn't have done before as I would have thought everyone was looking at my size.
"I wouldn't have believed back in January that I would have been able to change my life so much for the better by losing just over five stone. I'm not quite at my goal yet but getting closer and closer.
"It's a fabulous feeling getting into 'old' clothes again and I've been shopping with my daughter Kara, who is now nine years old. We have had so much fun trying on different outfits. I have loads more energy and enthusiasm and we can now all enjoy fun things as a family."
WW coach Penny said: "Denise is a fantastic advocate to all of my WW members. She truly is an inspiration to everyone. She has never had a single gain whilst on her journey - even after holidays and special occasions.
"Her confidence has grown over the months, you can definitely see this as she is a happy, smiley lady now - compared to when she first joined the workshop."
To find out more about Penny's WW workshop at The Village Hotel on Captain Clark Road, call 07882 820630 or visit www.ww.com/uk to find out about other workshops in the borough.