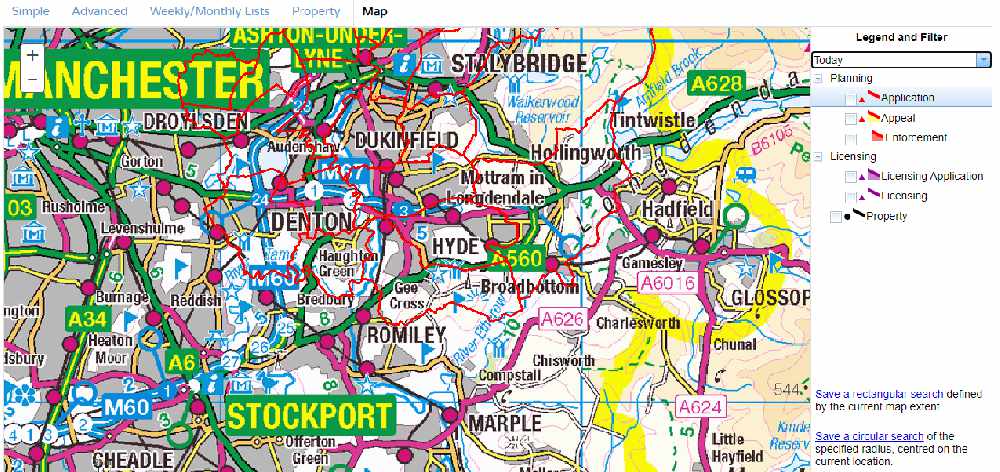 Residents and businesses in Tameside can now access real-time planning information more easily through an updated website. 
The council's planning, IT and audit services has overhauled a section of the planning website as the previous site was "limited in its functionality".
There is now a more expansive tool where residents and business owners can easily search through planning applications across the borough, and it's now possible to search through the weekly and monthly planning lists to see any new or decided planning applications in any ward or town in Tameside.
The council say the updated website will give residents greater access to planning information stretching back to 1974, and it will show full details of all planning applications and appeals. However, public planning applications documents are only available on applications made from 2000.
Interested parties or members of the public can submit comments on an application using the new website. It will note the number of comments or objections that have been made but won't publicly show the details as they may include personal information.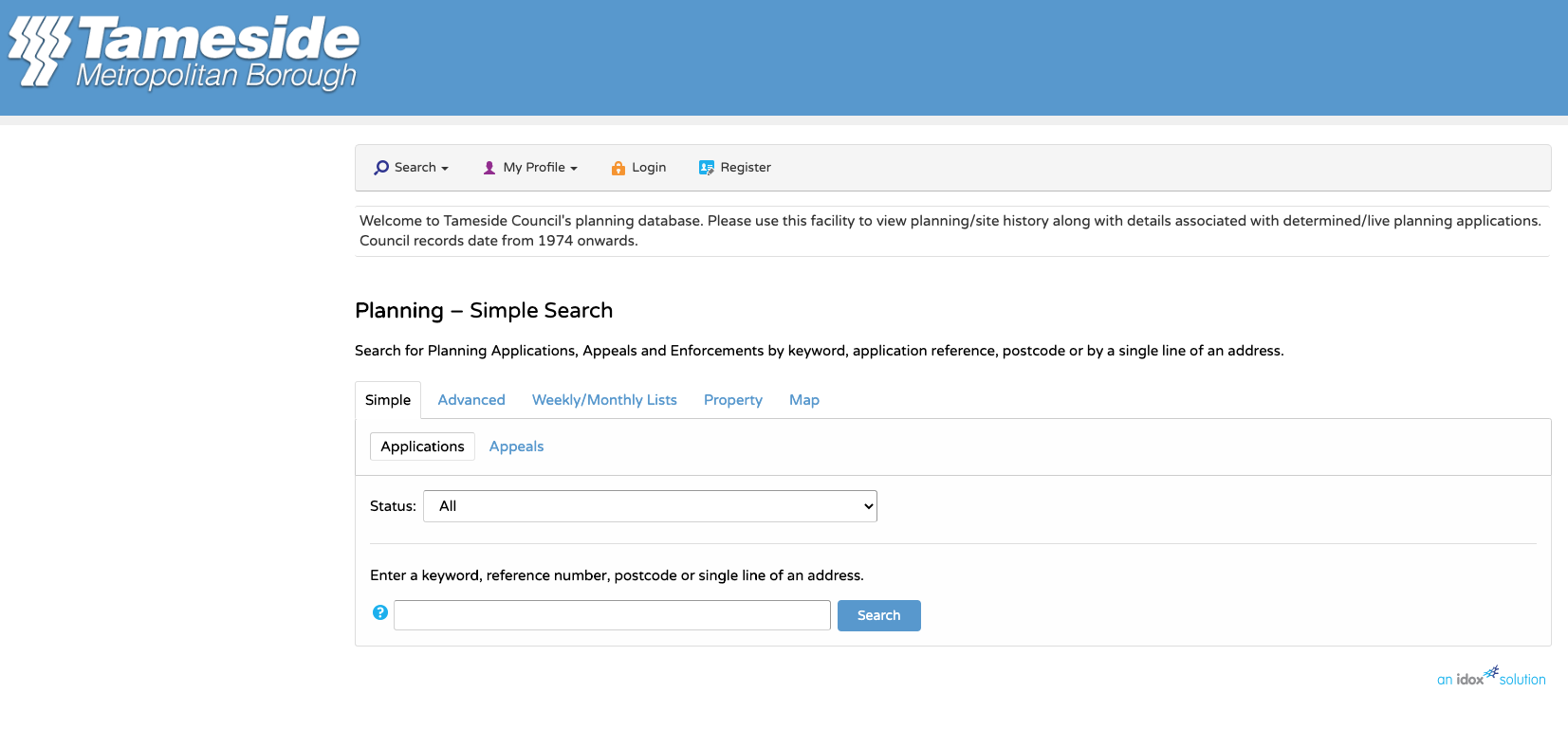 What the website looks like when you first visit it
The number of people consulted via letter about each planning application is now also displayed on the site.
A state-of-the-art interactive map shows the outline of all planning application sites across Tameside and is updated in real-time.
The website can be used without registering, however users who sign up can track applications they are interested in and receive email notifications as changes are applied.
The new website will help the council's internal teams by speeding up how quickly other services can search planning applications without having to contact the team directly. An internal software update has also been applied to make it easier for the planning team to add updates to planning documents.
Cllr Ged Cooney, Tameside Council Executive Member for Housing, Planning and Employment, said: "This new planning website will make a wealth of information easily available to residents and businesses throughout our borough.
"Tameside Council will continue to strive to deliver the best possible services to the public, particularly as we navigate through the challenges of the pandemic and come out the other side."
People can take a look at current and previous planning applications, as well as find out more about the website, by visiting https://publicaccess.tameside.gov.uk/online-applications/.