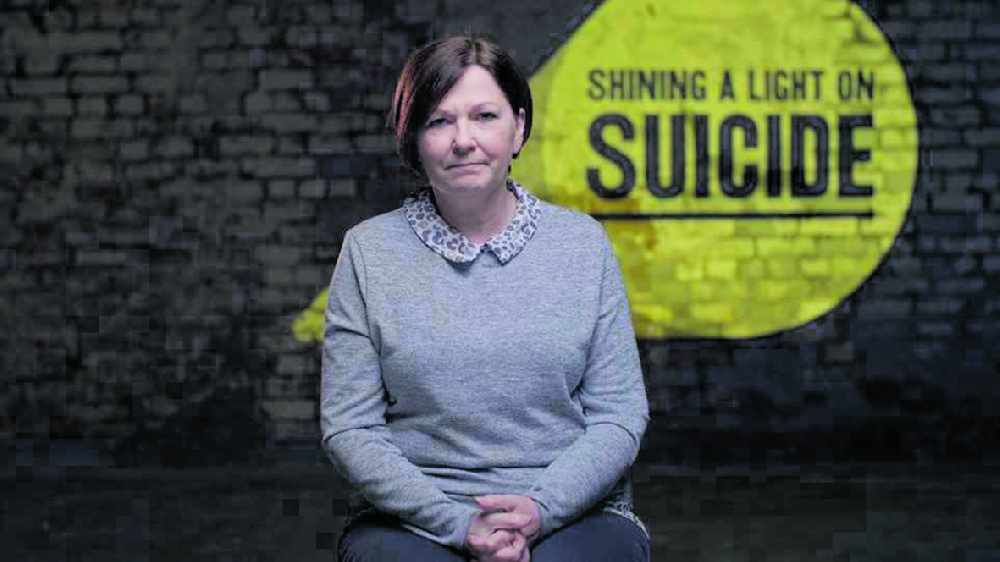 In his latest column, Tameside Radio presenter Ian Cheeseman talks about this weekend's guest on his show - Donna Thomas from The Anthony Seddon Fund.
During the last few months I've really enjoyed the rich variety of guests I've had the privilege to interview on my Saturday afternoon show on Tameside Radio and there are still a couple of great chats to come, including the man (with his wife) who won more than £12 million on the lottery and a well-known birdwatcher telling me about Tameside's Famous Grouse.
The great thing about the show is that there's time to explore all aspects of a guest's life and passions.
This week my guest is Donna Thomas (pictured). What a remarkable lady Donna is, but I know that she'd rather not have been put into the situation that has provided her the opportunity to show what an amazing person she is.
Donna's son, Anthony Seddon, died by suicide in 2013 after years of dealing with bi-polar disorder which saw him going in and out of hospital.
I can't begin to imagine what that must have been like for Anthony and his mum.
To then find out that Anthony couldn't cope with life to the extent where he then left us, must have been unbearable.
During these times of great uncertainty, due to the global pandemic and lockdown, I think there are very few of us who've not have struggled with our mental health.
Speaking for myself, I've had some very down days and have had major financial anxieties, not to mention the feelings of being trapped because of not being able to get out and about like I normally do.
My anxieties, and your anxieties are real and not to be ignored, but they can't compare to what Donna has been through in recent years.
Sometimes though, out of adversity, comes something very special.
I chatted to Donna remotely, as is the way these days, via Zoom. If you're working from home you might have learnt what Zoom is.
It's fast becoming a verb, just like Google did. 'I'll Google that,' has become a common expression and we all know what it means.
I'm now hearing more and more people saying, 'I'll Zoom you' meaning they'll link up to you on a social media platform like Facetime that allows multiple participants and most relevant, in this case, allows you to record that chat.
I used Zoom to chat to Donna. She was at the home of the Anthony Seddon Fund on George Street in Ashton and I was sat in my lounge.
I wish I'd been with her because as she told me the story of her beloved son I wanted to hug her, but I couldn't.
She told me the struggles they'd been through as a family but most inspiringly and in a very positive and uplifting way she told me what she's done since she lost her son.
She's used her experience to create a safe space for other people going through periods of low self-esteem and self-worth, those who need to be around those who can help and support and most importantly care.
I found my chat, despite the emotional parts of our conversation, to be uplifting and inspirational. Donna Thomas is a wonderful person and it was a pleasure to spend some time with her, even though it was by Zoom.
Join me this Saturday from 1pm on Tameside Radio when "Ian Cheeseman talks… to Donna Thomas."
To contact the Anthony Seddon centre you'd normally be welcome to drop in but it's probably better to call in advance in these unprecedented times. The number is 0161 376 4439 or email office@tasfund.org.uk – they are a registered charity.