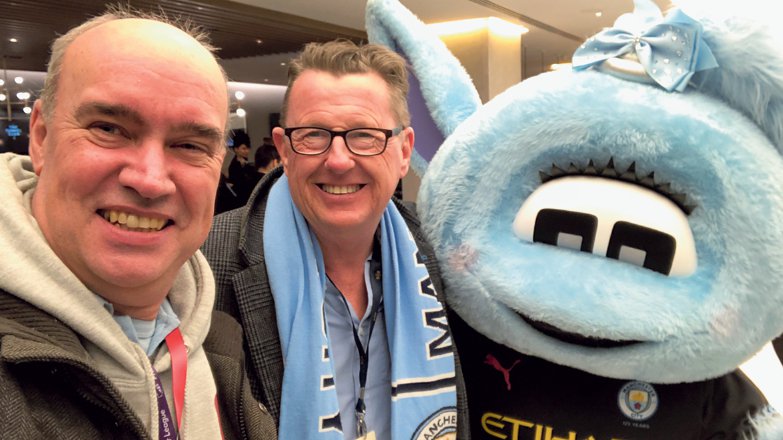 On his show this weekend, Tameside Radio presenter Ian Cheeseman will be talking to a local acting and music legend...
I'm going to start my column this week with a brain teaser.
Here's some dialogue from a well known TV programme, which you will have definitely watched. What's the programme and who are the two characters who are chatting?
Mr X: (to employee) Have you seen the state of these frozen foods?
Mrs Y: Look, I can't help if folk chuck stuff around.
Mr X: It is your job to tidy them up, make them look desirable. Not like a load of leftovers at a jumble sale.
Mrs Y: What's up with you today? Yesterday you were like a monkey with a bag of nuts, today you're like a bear with a sore whatsit!
Mr X: Yes, well, zoological similies do not tidy up the frozen food.
If you worked out that it was Coronation Street well done, Mr X was Curly and Mrs Y was Vera and they were chatting in Bettabuys.
I grew up watching Corrie, back when TV had only three channels, and despite Star Trek being on a Wednesday night at the same time.
My Mum loved watching Ena Sharples, Elsie Tanner and my personal favourite at that time Minnie Caldwell. In truth though it was during the era of Reg and Curly that I found it unmissable.
Kevin Kennedy (Curly) and Ken Morley (Reg) were brilliant. Corrie was as good as any sitcom at that time and when those two came on screen the chemistry was brilliant.
Some of the scenes between Sarah Lancashire (Raquel) and Curly were equally hilarious, though sometimes also very emotional as were scenes involving Jack and Vera with Curly.
I suppose the conclusion I'm coming to, and the connect to them all, is the brilliant Kevin Kennedy as Curly.
Since those halcyon days (he left the soap in 2003) Kevin has become a star of numerous stage musicals, like Chitty Chitty Bang Bang and We will Rock You. He's battled through alcoholism and set up his own company, Kennedy Street, to help those who have, or have had, problems with drink.
Best of all, he's a Manchester City fan, so I have met him many times to talk about our mutual love for the Boys in Blue. He attends games whenever he can.
As you can imagine, he's a fascinating person to chat to and for my Saturday show on Tameside Radio I did just that recently, so he told me tales of life on the cobbles, up on stage and how he came through the darkest days of his life alongside his wonderful wife Clare and his family.
I asked him if he'd ever consider returning to Coronation Street and he said he would definitely be up for that and I, for one, would love it if he did.
Kevin has the range of acting to be able to play slapstick comedy but yet the most poignant, emotional scenes. In my eyes he's a true Coronation Street legend and an extremely talented actor. He's actually a very talented musician too.
It you don't believe me, join me this Saturday from 1pm on Tameside Radio when "Ian Cheeseman talks... to Kevin Kennedy" on Tameside Radio103.6FM.
Main image:
CITY LOVERS: Ian meets Kevin Kennedy with Moonbeam.