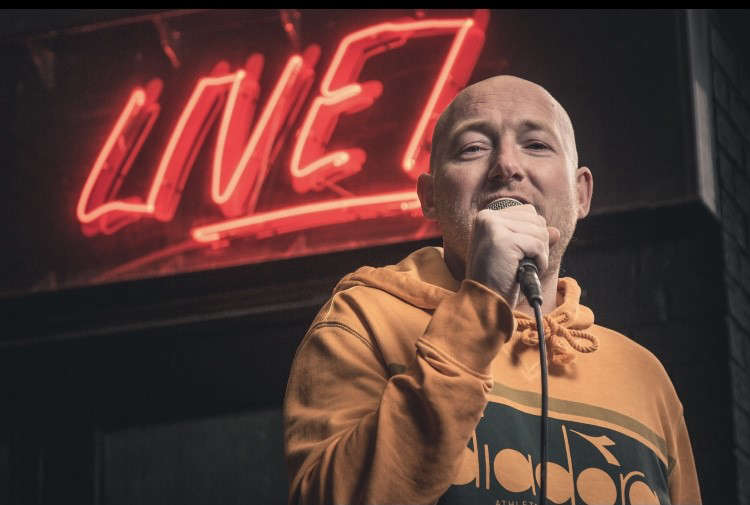 Stalybridge-born singer David Stanley stopped performing 18 years ago because of mental health struggles. But lockdown has shown him how important the stage really is.
David found a passion for music at 15-years-old after seeing The Beatles Anthology on TV, around the same time he began to experience mental health issues. They became so severe that he didn't leave the house for 3 years.
In his seclusion, David immersed himself in Britpop, but admits 'my life spiralled downwards and I was out of touch from reality and society'.
When he turned 20, he joined an indie rock band called Circus Paradise and played gigs around Manchester. However, mental health struggles lead him to quit the band.
He went on to front another band before becoming a cover artist.
David added: "The problem was that I was singing songs I thought people would want me to sing instead of singing songs I enjoyed. It was also pretty lonely gigging on my own so that ended too."
18 years have passed since then. David now lives in Hyde and has begun to gig again, even writing his own song, a funk R&B track called 'Make Me Feel'.
He said: "During lockdown I had to re-evaulate my life. Depression killed every inch of enthusiasm I had for singing, but I'm at a point in my life where I've learned to live with my illness more effectively than ever before.
"I once again have an appetite to perform and I get that buzz I used to get many years ago. I believe I'm doing what I was made to do. Doing what I love helps me get by and I'm so thankful to have my music.
"I'm looking forward to doing lots of gigs and continuing to be passionate about music. I'm in a good place right now and it's taken an awful long time to get here, but that's not important. I'm still here, that's what's important."
You can catch David at The Railway in Hyde on October 15 at 9pm. He'll be singing covers from artists such as The Beatles, The Kinks, The Doors, U2, Paul Weller and more.
Read more from the Tameside Reporter
Click here for more of the latest news
Click here to read the latest edition of the paper online
Click here to find out where you can pick up a copy of the paper