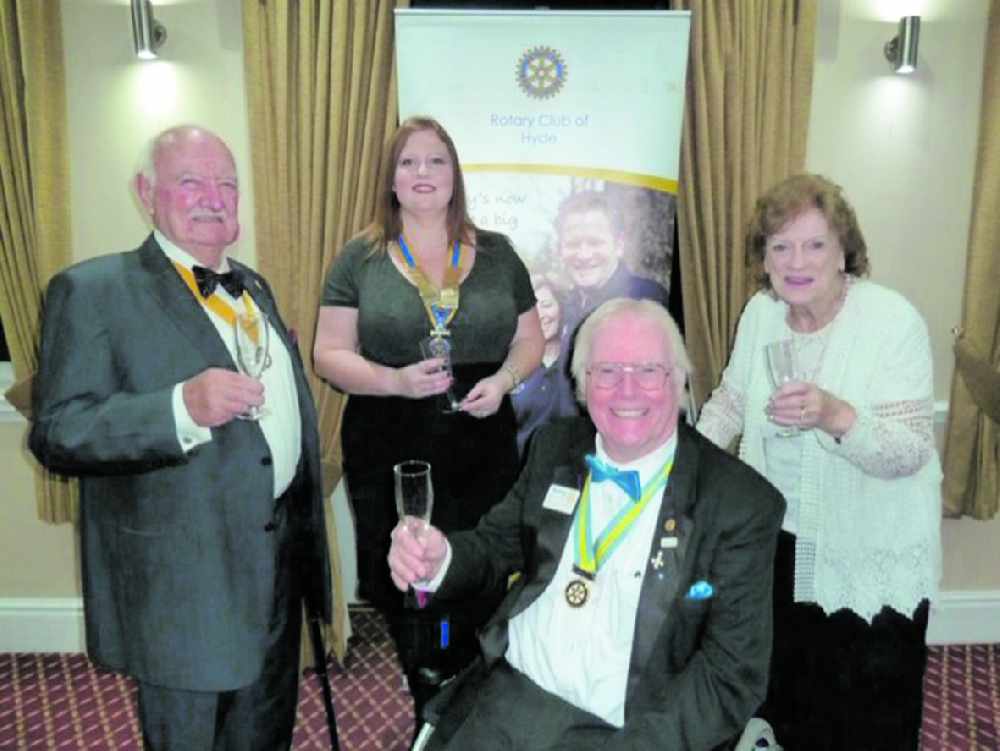 Hyde Rotary Club members have celebrated their 82nd Charter Anniversary dinner.
The event was held in the prestigious surroundings of the Oakland's Hall in Hyde.
Local dignitaries attended including the District Governor Elect Peter James Robinson MBE and Rotary Club members from Tameside, Glossop, Dukinfield and Stalybridge, Stockport Lamplighters, Sale and Horwich Rotary Clubs.
The Rotary Club of Hyde are very proud of their heritage, with the club established in 1937 by local business men.
These days things have certainly changed a bit within Rotary, the club is now mixed gender made up of both men and women, who meet weekly and enjoy a very active social life.
Members work on behalf and within the community and organise such events as the Gee Cross Fete and Father Christmas Sleigh with all proceeds from these activities being donated to local community projects that the Hyde Rotary supports.
Speaking to us after the evenings food and proceedings, Hyde Rotary President Vicky Gaunt said: "This was my first term as president of this wonderful club that is steeped in history and tradition.
"I am so proud to be president in this, our 82nd year, it was my pleasure to welcome all our fellow Rotarians, guests and friends and our speaker Rtn Nan Ironside from the Rotary Club of Stockport Lamplighters who certainly kept everybody entertained.
"I raise my glass for another 82 successful years for Rotary here in Hyde."
Main image:
CELEBRATION: Barry Carey (Vice President), Vicky Gaunt (President), Peter James Robinson MBE (District Governor Elect) and Nan Ironside (Guest Speaker).