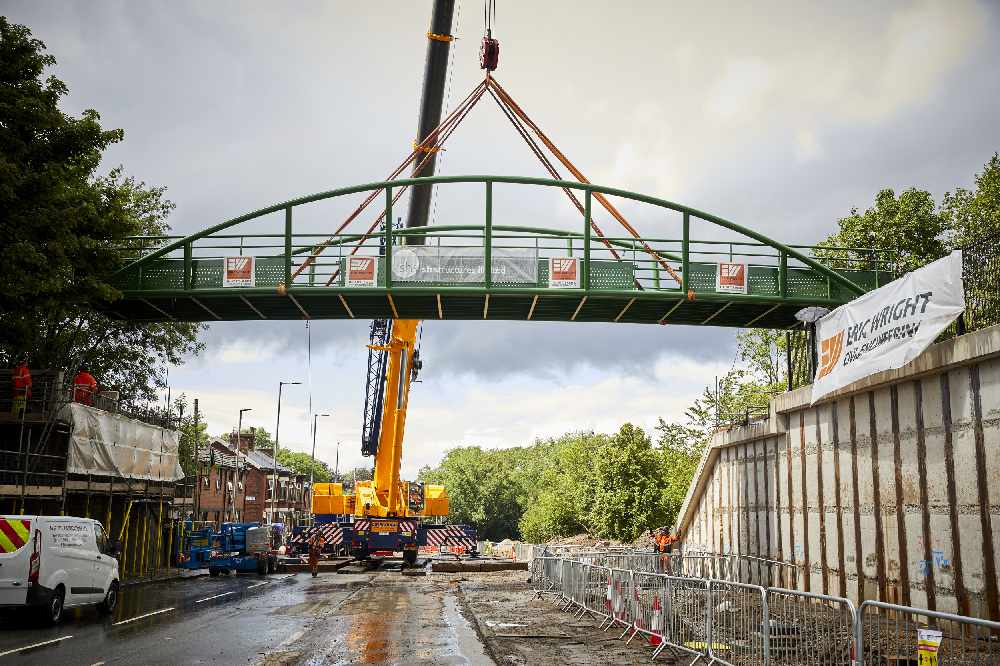 The new Fallowfield Loop Bridge was installed over Hyde Road in a weekend-long operation. 
The A57 was closed from the junction of A57/Reddish Lane to the junction of A57/Chapman Street to allow the bridge to be lifted into place.
Bad weather earlier this year delayed the instalment, but despite gusty winds and thunder storms at the weekend the new bridge was slotted into place.
The bridge replacement scheme is part of £5.9m works designed to solve the congestion pinch point in the Gorton area, where Hyde Road was narrowed from four lanes to two by the previous bridge.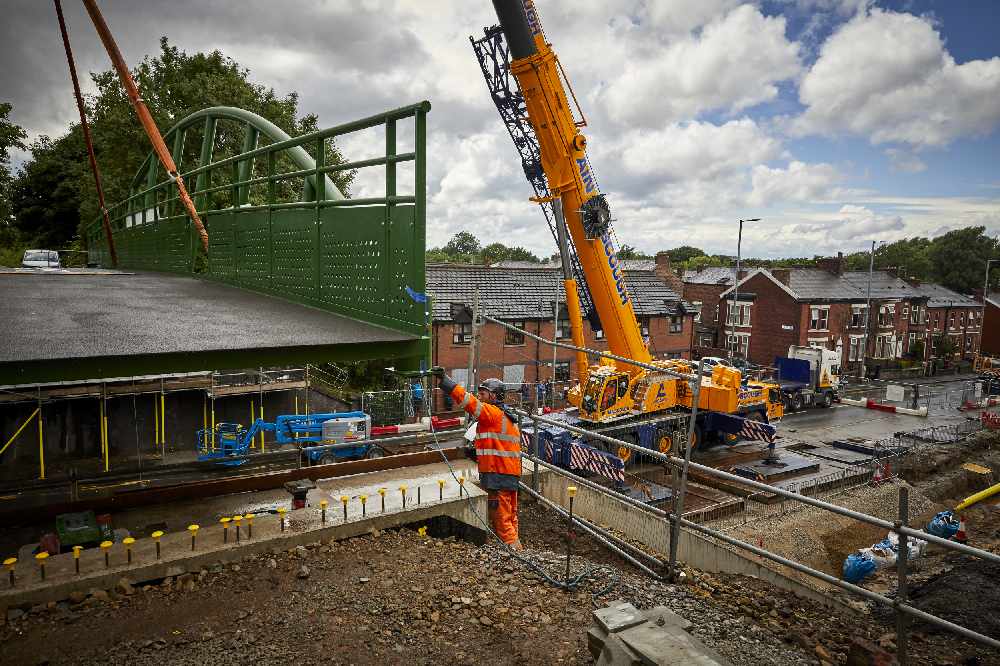 The new bridge re-completes the Fallowfield Loop cycling and walking route. It has a bow string arch structure, which is around 25 metres long, four metres high and with four metres width for people crossing on foot or by bike. The bridge was delivered in a single piece and installed in a single lift.
After installation, finishing work will be required before the pedestrian and cycle bridge can be opened to the public - hopefully later this month.
Residents were asked not to visit the site of the works during the bridge installation with time-lapse footage of the installation being posted online after the work was completed.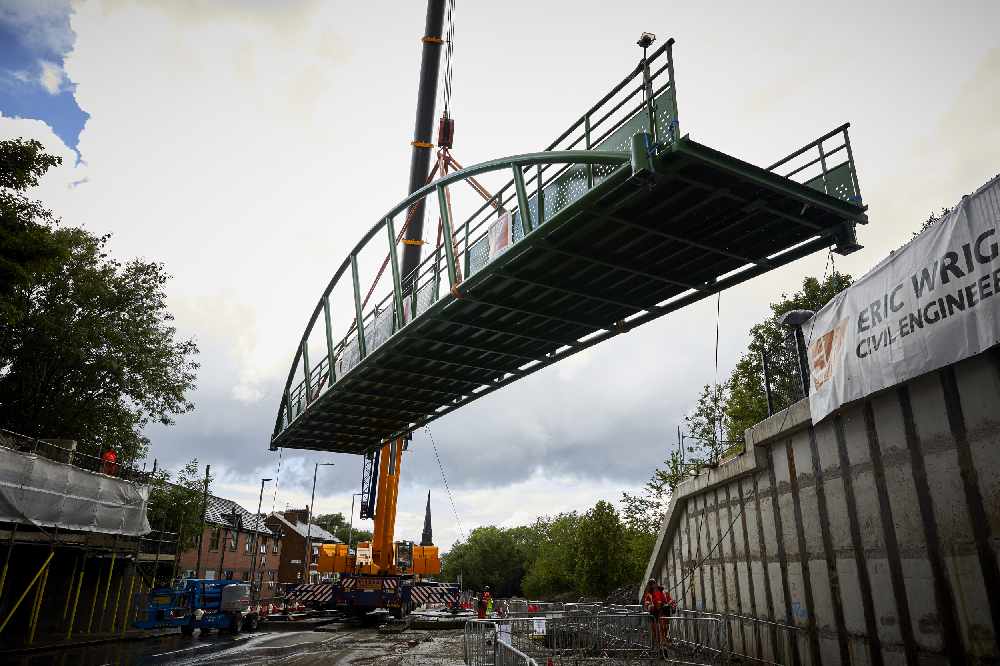 Executive Member for the Environment, Planning and Transport, Councillor Angeliki Stogia, said: "The bridge replacement scheme for Hyde Road will reduce the congestion which has blighted this area for too long, impacting not just on commuters whose journeys are delayed, but also on Gorton residents in terms of diminished air quality.
"The new and improved bridge will also enhance the Fallowfield Loop cycling and walking route and we are very grateful to people travelling by bike or on foot in this area for bearing with the inconvenience while waiting for the new bridge to be installed.
"We look forward to reopening this route to them after adding the finishing touches.
"We really appreciate the patience of local residents while the bridge lift is completed and will continue to make every effort to minimise disruption while the work is completed.
"Because the bridge lift will be an exciting moment, we will be capturing and posting time-lapse footage online, so that people who are interested in seeing the operation for themselves can safely enjoy watching it from their homes."
Images by Mark Waugh