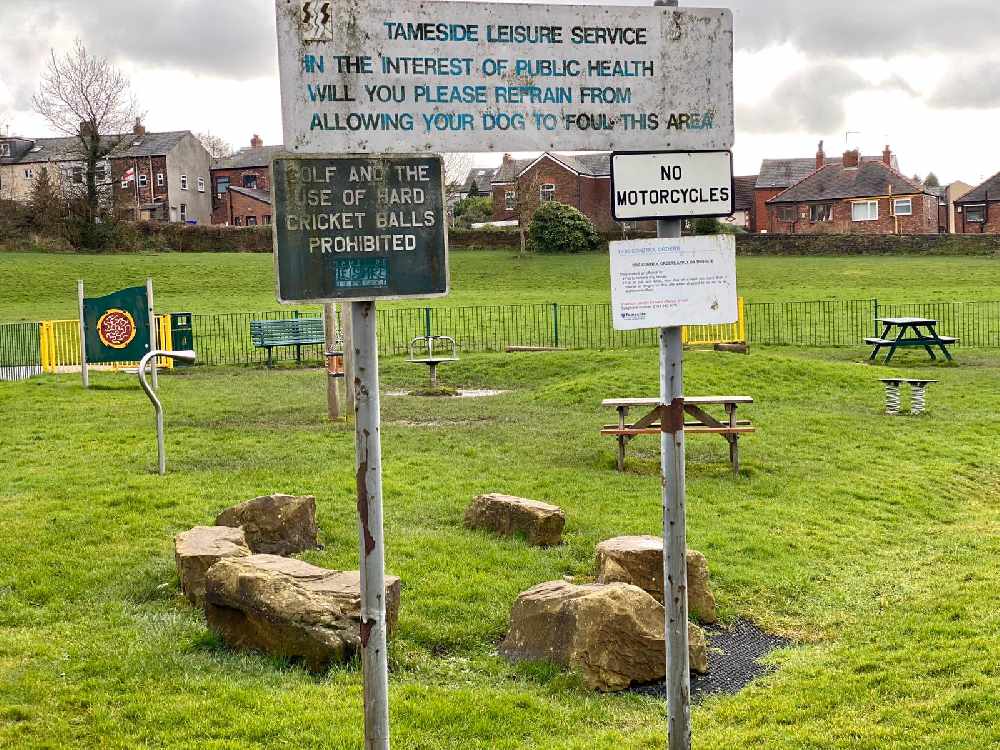 Youths gathering, speeding drivers and illegal fireworks were among the issues raised by Hyde residents in their latest Q&A with local police.
Officers from Greater Manchester Police's Hyde, Godley and Werneth neighbourhood teams answered more questions in the online forum on Monday (2 November).
'Anyone committing parking offences will be dealt with'
One resident asked what can be done to prevent a serious accident amid an "ongoing problem" of people parking opposite solid white lines on Mottram Old Road between Higham Lane and Spring Avenue.
He said: "This causes traffic to go around the blind bend in the middle of the carriageway. It seems very dangerous".
Police said the neighbourhood team and traffic PCSOs will "give this area attention" and anybody committing any parking offences will "be dealt with appropriately, either by ourselves or the council". They also said concerns will be referred to Tameside Council to see if any other measures can be put in place.
Another resident raised the speed of vehicles, in particular HGVs and buses, on Mottram Road travelling between Viner Way and Kerry Way.
They claimed there have been "various accidents" on this stretch of road and a speed reduction from 40mph to 30mph "didn't help".
Police said the local policing team is aware and GMP has "invested in training local officers in the use of speed cameras" so they can gather evidence and prosecute offenders.
They added that officers will continue to conduct initiatives in affected areas including this area.
Groups gathering
Another resident asked if there are any plans to increase patrols around the known areas of groups gathering on Werneth Low and at the top of West Park in Gee Cross, particularly with Bonfire Night and a second national lockdown looming.
In response, police said extra officers have already been assigned to deal with anti-social behaviour and issues with fireworks under Operation Treacle within the area.
They added that it's a "divisional priority" and again encouraged residents to report such incidents by calling 101 or via the GMP website.
Patrols will also be tackling anti-social behaviour on Bonfire Night and extra Covid-19 patrols will be responding to mass gatherings, officers said.
Speeding issues
Speeding drivers was again a prominent theme.
One resident raised concerns about cars speeding along Stockport Road, while another reported that Fields Farm Road is "particularly bad with racers swerving between parked cars" and called for speed humps to be installed.
Police said they are currently liaising with the force's Traffic unit about what action is possible, particularly with the national lockdown being imposed.
They added: "Our Traffic unit are fully aware of the ongoing issues in the area and we hope they will be able to give the area more attention during the course of their daily duties and take positive action if needed."
A Gee Cross resident said there are "ongoing problems" with anti-social behaviour on Sam Redfern Green (pictured) off Stockport Road. He said there has been smashed bottles and excessive litter on the walkways and the children's play area over the last two weekends.
In response, police said the neighbourhood team are aware of the issues and will be "visiting the area on a regular basis" as well as extra officers from Operation Treacle and Covid-19 patrols.
They warned that anyone found committing offences "will be dealt with or positive action will be taken against them".
Fireworks
Tameside Radio's Andy Richardson, who lives in Hyde, asked about any planned action to tackle the illegal sales of fireworks to underage children.
In response, police pointed out the force's ongoing Operation Treacle operation which encompasses the sale of illegal fireworks and local neighbourhood officers are visiting premises which sell fireworks along with Tameside Council officers.