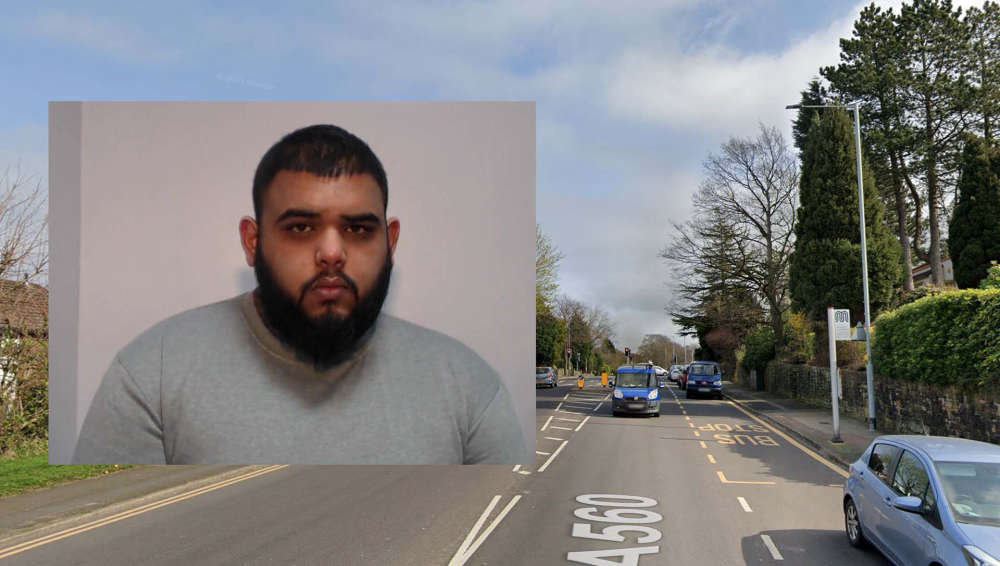 A Hyde man has been jailed after he crashed his car and killed another motorist.
Muhammad Ahmed, 25, of Eden Street in Hyde, has been sentenced to two years and eight months in prison after pleading guilty to death by dangerous driving.
Manchester Minshull Street Crown Court heard how Ahmed was driving his BMW 335i along Hyde Road in Woodley in February.
He drove through a set of traffic lights on the wrong side of the road, overtaking a line of traffic which was queueing at the lights.
Whilst on the wrong side of the road, he narrowly missed a car coming in the opposite direction, which caused him to lose control and collide head on with a Kia Rio. He continued, hitting a tree and a car parked on the side of the road.
The driver of the Kia Rio, 75-year-old Sonia Adams, received multiple serious injuries and was pronounced dead at the scene.
Ahmed received minor cuts and bruises from the collision. Sergeant Phillip Shaw, of GMP's Serious Collision Investigation Unit, said: "Ahmed had no consideration for the safety of other road users as he undertook a dangerous manoeuvre which ultimately resulted in an innocent member of the public losing their life in this tragic accident. Our thoughts remain with Sonia's loved ones as they come to terms with this loss.
"I hope that this sentencing today will deter other motorists from risking other road user's safety whilst driving, as every decision on the road has the potential to result in catastrophic consequences."
Sonia's family, said: "We feel the sentence will never be enough. He could be out walking the street in 16 months and our Mum wont. Hopefully this court case will make people think twice about smoking cannabis and then getting into a car."