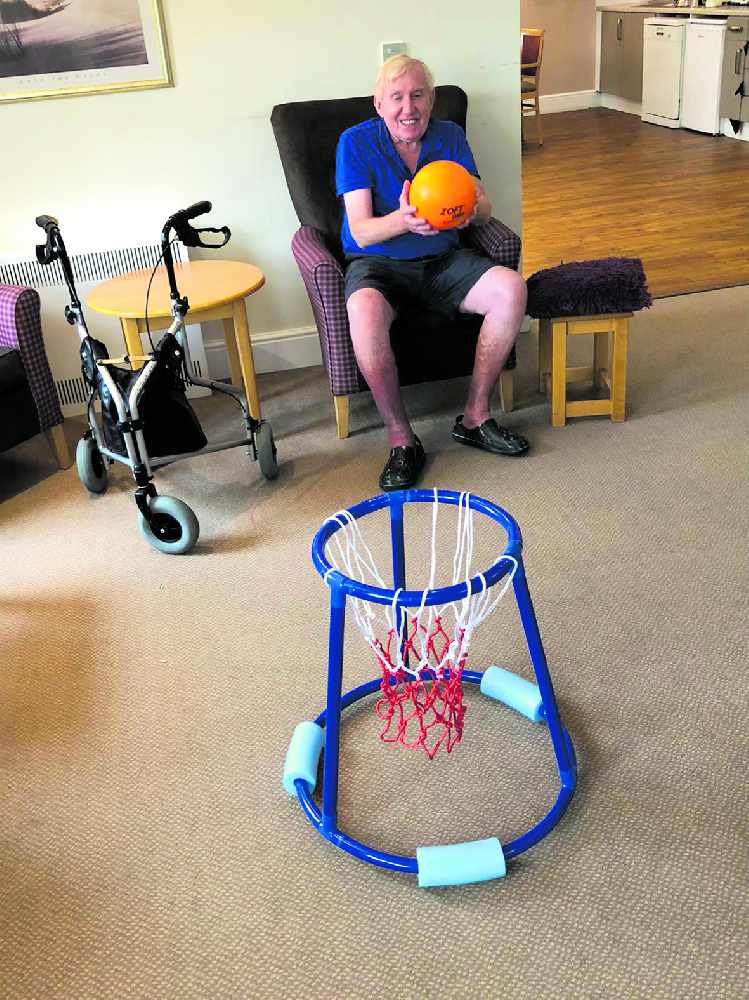 With major sporting events cancelled this summer due to Covid-19, Anchor's Hatton Grange care home in Hyde decided to put on its own tournament.
Residents were able to take part in one minute sporting challenges throughout all of last week, including basketball, cricket, football, table tennis, golf and rugby.
While the care home called on locals to take part in their very own TRYathalon and share their sporting memories on social media.
The tournament aimed to help keep residents fit and healthy and give them something fun to take part in.
The 'Summer of Sport' was staged last week – the same week when the Opening Ceremony of the Tokyo 2020 Olympics would have been held.
Residents were provided with sports equipment specially adapted for people living with dementia, ensuring everyone could participate.
The Hyde residents were in friendly competition with other care homes across the country for coveted trophies, awarded during a special closing ceremony, co-ordinated across all care homes, on Sunday.
Angela Brown, manager of Anchor's Hatton Grange care home, said: "Our residents have been disappointed that many sports events have been understandably cancelled due to the pandemic, so we decided to hold our own sporting events instead.
"Staff organised a variety of tournaments for the residents as part of Anchor's Summer of Sport. It was a great opportunity to exercise, doing meaningful activities while having fun!"
Resident Geoff Gubbins, age 78, who has lived at Hatton Grange for three years, enjoyed taking part.
Geoff, who is a big fan of watching football on television, said: "It's a shame the Olympics and many other sports have been cancelled but this was great fun and a chance to have a laugh.
"Sport is part of everyone's life and I'm a big fan of football. I have always loved Manchester City. Football has always been a great interest of mine and we watched it as a family."
Members of the local community were encouraged to share their favourite sporting memories on social media using the hashtag #SummerofSport2020.