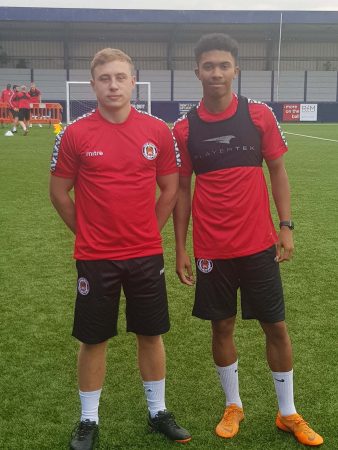 Hyde United manager Dave McGurk has strengthened his squad with the signing of three new players. 
Midfielder Dan O'Brien started his career with Aston Villa before joining Wigan Athletic and had loan spells at Chester and Wrexham. He also had a stint in Finland, before featuring nine times for Alfreton Town last season.
Dan scored the opening goal in the Tigers' 2-0 victory over Frickley Athletic on Saturday.
Jacko Hardacre and Jamal Crawford have also put pen to paper.
Jacko is a right back who spent four years playing in the USA after spending six years in the Leeds United Academy, while Jamal is a pacy winger who spent last season with Chester. Upon signing for the club, Jamal said: "It means a lot to me; I've been here a few times over the years and I've enjoyed playing in front of the crowds. I'm looking forward to cracking on and getting used to the philosophy here. Since I've come in the gaffer has been concentrating on our positioning, which I think will benefit us a lot, so I'm looking forward to getting going."
Hyde begin their season on August 17 with a home clash against Basford United.
Pictured: Jacko (left) and Jamal