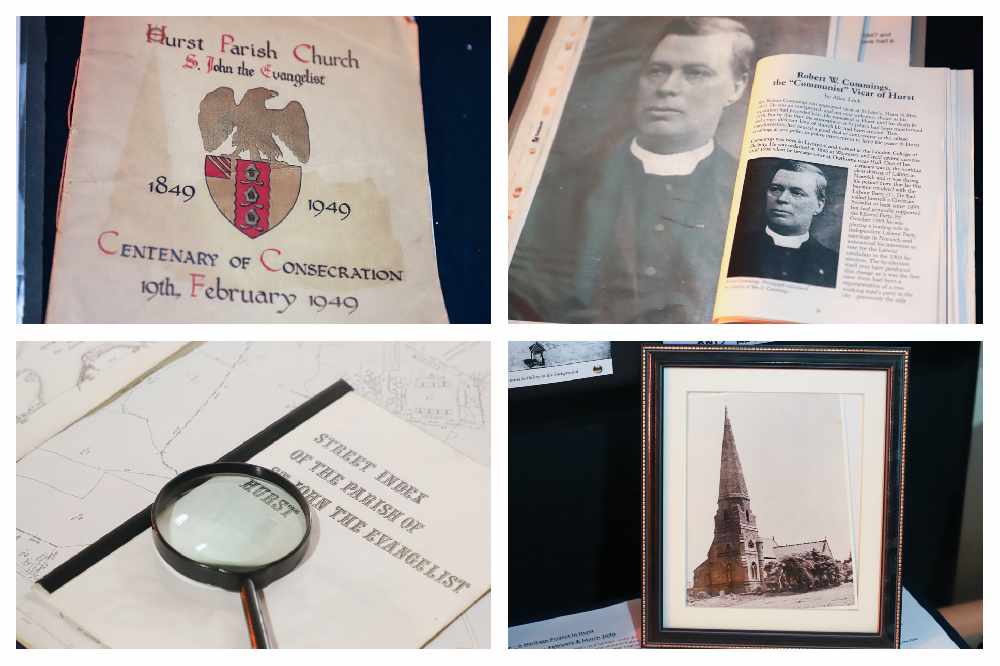 Residents are being encouraged to take part in a consultation meeting today (Saturday) spotlighting the heritage of Hurst. 
'Cornerstone' - a heritage project to restore St John's Church tower and preserve the wider history and heritage of Hurst - was launched last year.
A consultation held then focused on the value of St John's and interest in working to restore the grade 2 listed building (currently on the 'at risk' register) to become a 'hub' for the community.
Plus how the history and heritage of Hurst could be researched, recorded and preserved for future generations to come.
Work to demonstrate the potential of St John's to become a heritage centre for the Hurst area and how local heritage can be researched and displayed has progressed with an archivist now helping St John's.
Alongside this, St John's has been finding out what restoration work will be required to the tower and spire to ensure the building is 'fit for purpose' in the future to serve the community.
An enquiry has been made to the National Lottery Heritage Fund (NLHF) outlining the restoration work required and the potential for St John's to become a heritage centre for Hurst.
Before taking this further, the Hurst community is being asked which activities should be prioritised - hence the consultation. To find out more or play a part just go along to St John's, Hurst Cross, from 10am to 12.30pm.
Refreshments will be available.