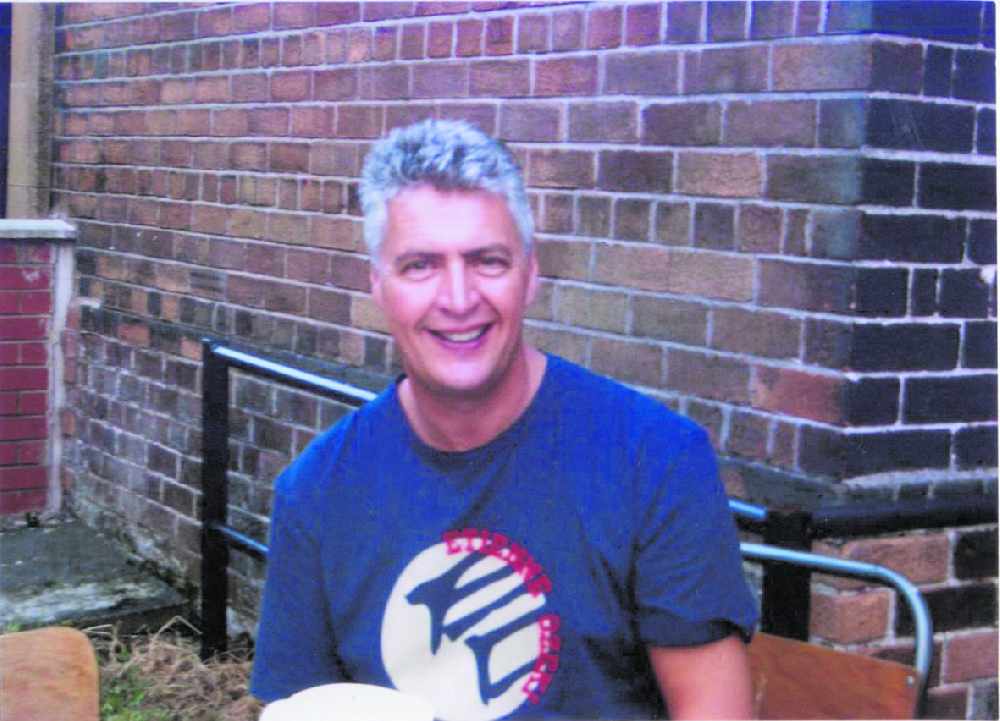 Heartfelt tributes have been paid to Father John Kershaw, vicar of St Hilda's Church in Audenshaw for the past 30 years, who has died after a long illness.
Nearly 250 parishioners and friends have expressed their sadness on the Denton Memories and Audenshaw Past and Present Facebook pages, offering their condolences to his family, with many adding personal tributes to the much-loved priest who was appointed to St Hilda's in November 1989.
Father John (pictured) will be fondly remembered as 'a big character in the community who touched so many lives,' 'sympathetic, kind and funny,' 'a wonderful caring man,' 'he had the best sense of humour,' 'every time I saw him he always gave me a hug.'
Others recalled how Father John would go the extra mile to help with one saying: "He was a great pillar of strength for my mum when we went through rough times..."
Others said: "He spent the day at my house years ago - he was so very kind to myself and my family after some very sad news."
"He was a great comfort even though I'm not a churchgoer."
"My gas fire had broken... next day he dropped a new fire at my door. His kindness went above and beyond."
"I'd be surprised if he hadn't had an effect on at least one person per family around Audenshaw and Denton."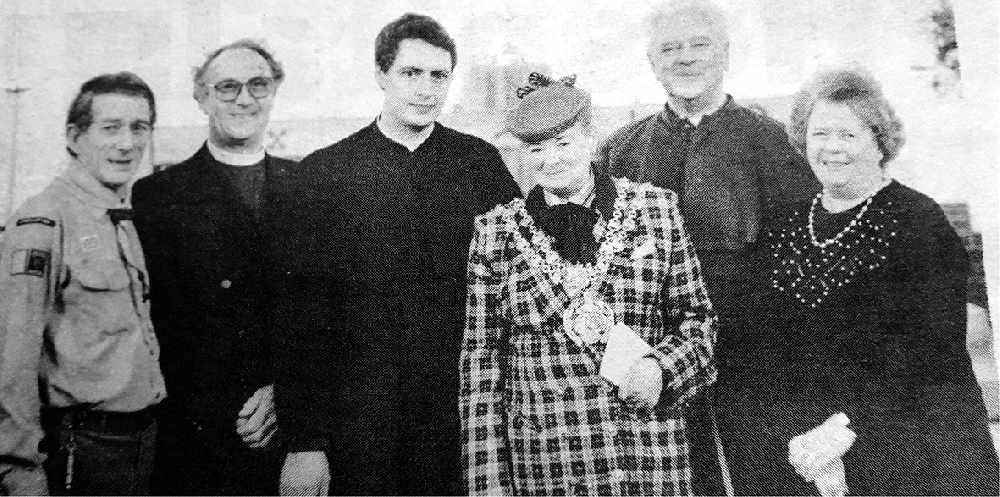 INDUCTION: Fr John at his induction service in 1989 with, from left: churchwarden and Scout leader Bill Marston, Archdeacon of Rochdale, the Ven David Bonser; Father John; Mayor of Tameside Cllr Kath Shaw; Bishop of Middleton, the Rt Rev Donald Tytler and churchwarden Shirley Needham.
Father John, 69, grew up in Rochdale and was a time-served electrical fitter with Norweb before training to be a Church of England priest.
His 17 years in industry and 11 years as a churchwarden at St Luke's, Deeplish, would stand him in good stead during his ministry, serving as a curate at St Margaret's, Hollinwood from 1986 and then taking charge of St Hilda's three years later.
Bill and Sandra Marston, the church's longest-serving members, remember how the ever-practical Father John immediately set about improving facilities in the dual purpose church and hall.
The top priority was a long overdue electrical re-wire which he carried out himself.
"He was determined to make the building feel more welcoming to visitors," said Sandra. "In his first year, the whole place was redecorated and the kitchen was completely re-fitted.
"Out went the old wooden chairs, in came modern chairs with arm-rests and cushion seats which were much more comfortable for services and social events."
Father John was renowned for personally organising the catering for special occasions, rolling up his sleeves to help prepare food for the buffet which he always insisted should be of the highest possible standard. Many will also remember him as a fine wine enthusiast who would make a quick trip to France to bring back sufficient quantities of the season's Beaujolais Nouveau for the church cheese and wine evening.
A keen member of the MG Owners' Club, for many years he invited fellow enthusiasts to display their classic cars at the church garden party.
In his early years at St Hilda's, Father John was also a part-time chaplain at Tameside Hospital and a governor at Egerton Park School.
More recently he regularly conducted midweek services at St Thomas's, Hyde and the former St Luke's, Dukinfield.