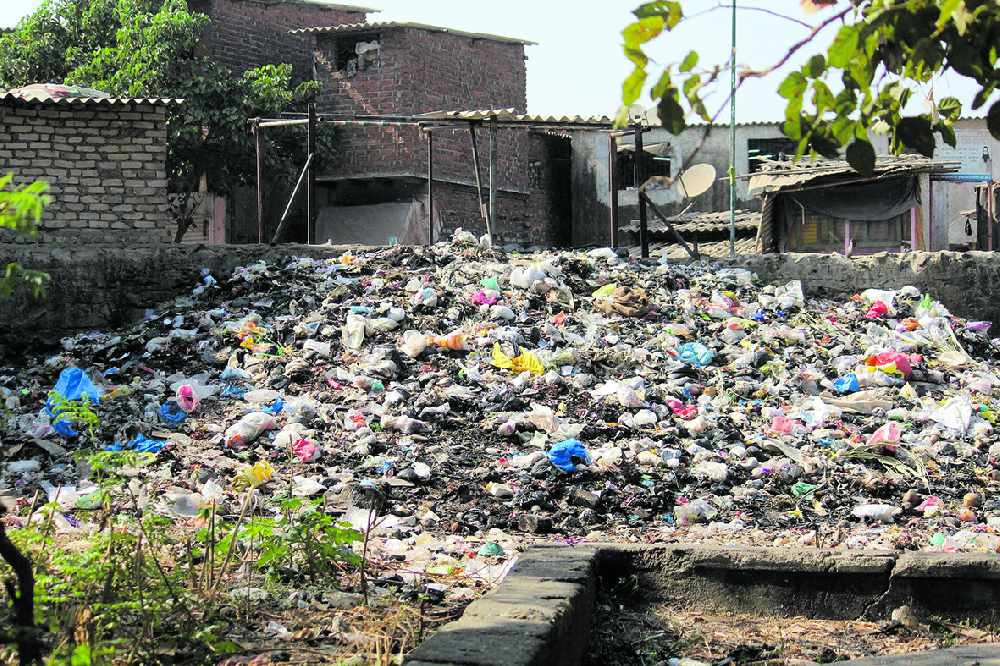 CRIMINAL ACTIVITY: Those involved in waste crime are often involved in other criminal activity.
Environment Agency Area Director Lesley Worswick looks back over the last month and shines the spotlight in her column this time on the increasing problem and cost of waste crime, explaining how the public can play their part in helping to tackle it.
For many of us, the last 12 months have been all about trying new things; video conferences, hobbies at home and a greater appreciation for the simpler things. Like our local green and blue spaces.
If the various lockdowns we have faced have taught us anything, it's that taking time outside is absolutely vital to our health and well-being.
As someone who lives and works in the North West, nothing makes me prouder than to see new commitments to our local environment taking effect and bringing new jobs, prosperity and most importantly, sustainability to our doorsteps.
Whether it is the race to Net Zero, or cleaning up our rivers and waterways, our businesses and communities are still working together to make Greater Manchester a better place to live.
However, for me, and I am sure for regular readers of this column, one issue is still blotting the landscape. I am, of course, referring to waste crime.
Serious and organised waste crime is estimated to cost the UK economy at least £600m a year and an independent review commissioned by Defra in 2018 found that perpetrators are often involved in other serious criminal activity, including large scale fraud and in some cases modern slavery.
Many of you in Tameside have already experienced what it is like to live near an illegal waste site and I don't need to remind you how much of an impact they can cause.
They affect people's health, well-being and quality of life. The pollution they emit gets into the air, the soil and our waterways. To be frank, they poison our environment.
Our role as regulators is to ensure those who think it's acceptable to do this don't get away with it.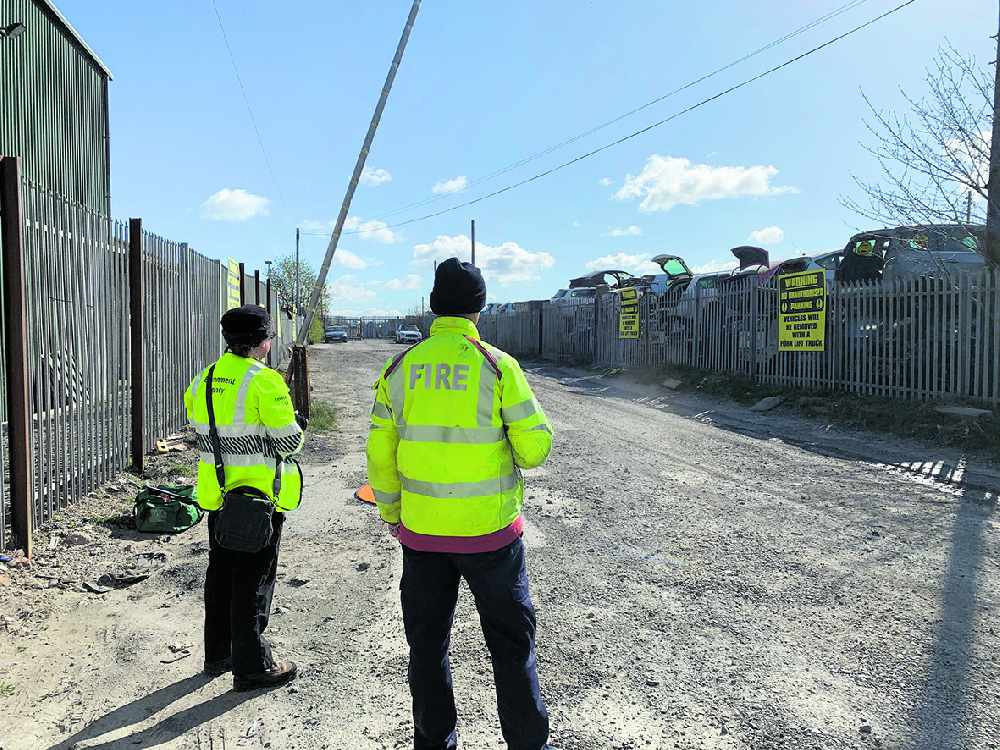 WORKING TOGETHER: The consequences for those continuing to breach rules and regulations can end in court action.
I have often said that one of our greatest assets here at the Environment Agency is our people and our regulatory and enforcement officers covering Greater Manchester, Merseyside and Cheshire have ensured lockdown has provided no let-up for waste criminals.
In April, our teams successfully prosecuted the director of a vehicle scrap yard who persistently breached the conditions of an Environment Permit for the storage, drainage and dismantling of waste vehicles risking significant environmental harm.
The site was over capacity and Imran Mirza, director of 1st Choice Car Spares Limited, did not have permission to accept vehicles following a suspension notice issued by Environment Agency.
Despite warnings and enforcement notices to improve operations at the site, and despite repeated site inspections and warnings, he continued to accept waste vehicles on to the site.
This caused unacceptable risks to the environment, local residents and businesses. These risks were highlighted by two significant fires at the site in December 2016 and April 2017.
There are only so many chances that can be given and as a result of Mirza's consistent disregard for waste regulations, he was sentenced to 16 weeks imprisonment, suspended for a year, had a 16 week curfew imposed and was ordered to pay costs of £17,043.50 and a victim surcharge of £115.
The fact is, waste crime is not victimless and every day we see it becoming more organised.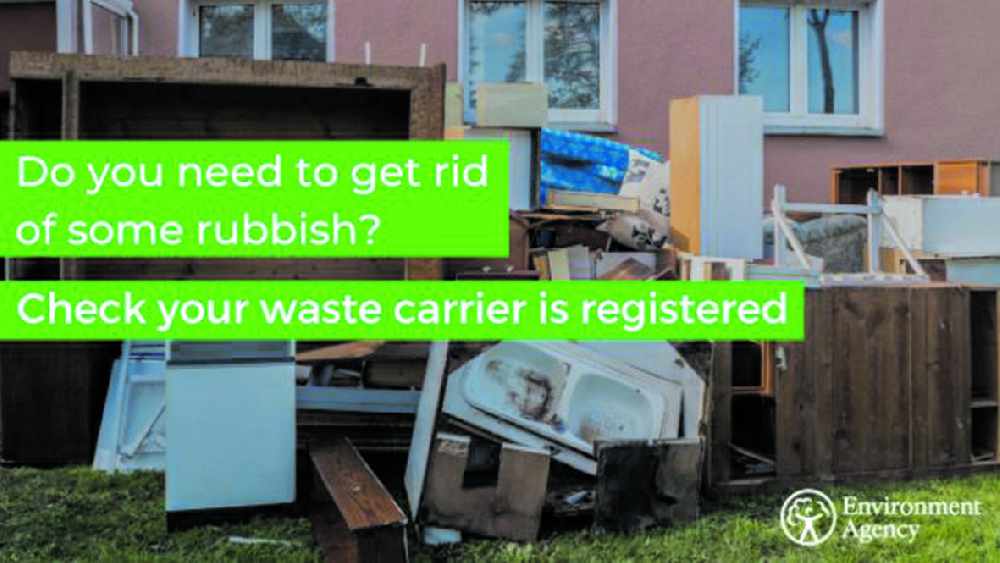 WARNING: If your rubbish is illegally dumped - you could be picking up the bill.
The Environment Agency has professional investigators and experts on illegal activities and as it becomes more complex, our partnerships with other enforcement bodies such as Greater Manchester Police, HMRC and local authorities, including Tameside Council, must also become stronger.
You can also play a key role in keeping our communities healthy.
If you are looking at the start of a new season and thinking it's time for a spring clean, make sure you know where your waste is going!
Waste carriers, like other licensed trades, are required to register and operate in line with a set of rules that protect the environment and their customers.
These rules include disposing of waste in the right place, storing it safely and keeping accurate records of transfer and disposal.
If these traders don't have a waste carriers' licence, there is no guarantee rubbish will go to an authorised site.
Instead, it could end up dumped, causing environmental damage and the person who hired the unregistered trader could face a criminal charge.
Remember to always check online whether your collector has a waste carriers' license from the Environment Agency: ask where the rubbish will end up, don't pay cash and insist on a receipt, then record the details of the vehicle used to take the rubbish away.
And, if you suspect criminal activity, report it anonymously to Crimestoppers or call our incident hotline 0800 80 70 60.
Many things have changed over the last 12 months, but the way we will win the war on waste has not.
We can still investigate and take action on waste crime under the new 'normal'. We can work closely with our partners to gather intelligence and quickly disrupt illegal activity. Importantly, we can and will keep going out to sites that pose the highest risks to people and the environment, whilst keeping our staff and those they interact with safe.
Boots on the ground is still very much part of our regulation and enforcement activities and just because you can't always see us, doesn't mean we're not there or aware.