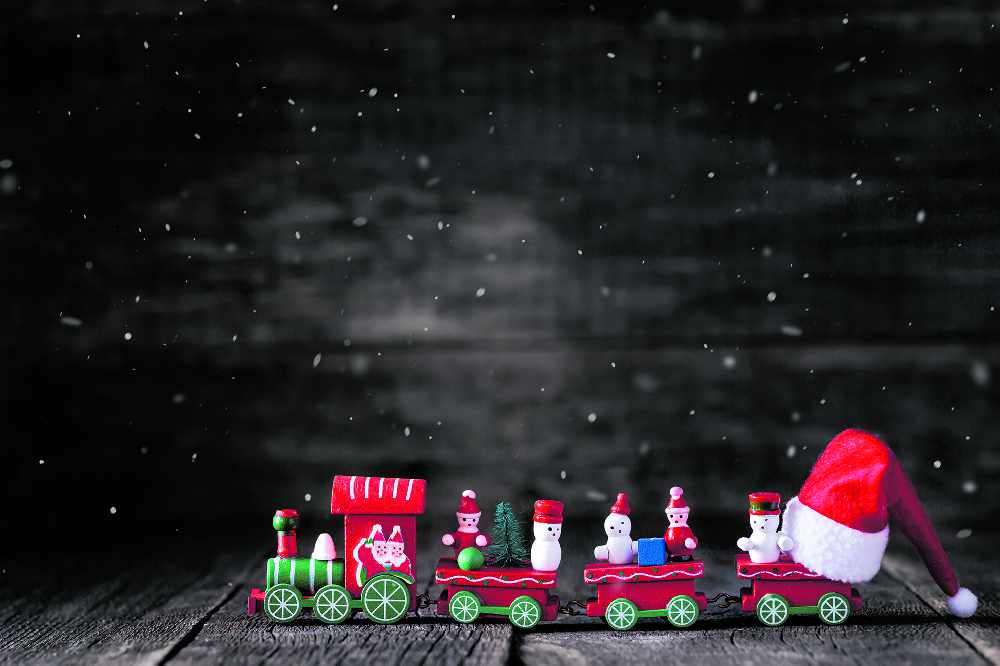 There's been a magnificent response so far to this year's Action Together Tameside Toy Appeal - which your Tameside Reporter and Tameside Radio are once again proud to support.
Last year was the most successful appeal ever, with more than 5,000 toys donated to Tameside children most in need.
But this year, more than ever, Christmas will be a very difficult time for many families in Tameside, particularly those living in poverty.
In response to these unprecedented times the Tameside Toy Appeal is needed now more than ever.
This year, due to the coronavirus pandemic, the appeal will be running slightly differently:
· A team of volunteer Doorstep Elves and Sleigh Drivers will collect gifts direct from doorsteps and deliver to local families.
· You can still safely donate toys at one of the local drop-off points across the borough.
· You can donate online to a dedicated Just Giving Page.
Doorstep Elves will be delivering leaflets across Tameside with more information on how to donate and it is hoped that Tameside's generous communities will support the appeal once more and make this a better Christmas for children in Tameside.
Donation ideas include:
· Children aged 0-3 years - bath toys, building blocks, playmats, teethers
· Children aged 4-12 years - activity toys, board games, dressing-up outfits, puzzles
· Teenagers - art supplies, card games, gift vouchers, sports equipment
· All ages - books, gloves, hats, pyjamas, scarves, slippers, socks. Sorry, but second-hand or soft toys cannot be accepted.
Action Together is working in partnership with local children's centres to ensure families receive gifts for their children.
For more information, or to volunteer to be an Elf or Sleigh Driver, visit https://www.actiontogether.org.uk/tameside-toy-appeal-2020
Action Together helps groups and individuals in Oldham, Rochdale and Tameside.
The teams have a wealth of experience that could help strengthen your community group and grow your ideas.
If you need training, support or advice contact the teams on 0161 339 2345; email info@actiontogether.org.uk or visit www.actiontogether.org.uk
How you can help
Opportunities exist for volunteers to get involved in this year's Tameside Toy Appeal.
Christmas Doorstep Donation Elves are needed to post Tameside Toy Appeal leaflets through the letterboxes on your street and the surrounding area. The leaflet will include information about the toy appeal and what can be donated and collected. There will be a section on the flyer where you can write your name and the time and day you plan to return to collect the donations. On your chosen day volunteers are asked to return to the places that they posted the leaflets and collect any toy and gift donations that have been left on doorsteps. Festive thank you cards will be posted through the doors of anyone that has been kind enough to donate. The donations can then be taken to the designated Tameside Toy Appeal drop-off points.
Sleigh Drivers are also needed to support the elves with their own sleighs (cars or vans!) to help collect all the toy and gift donations from the drop-off points and take them to children's centres across Tameside. Action Together's Miles of Smiles car will be available for anyone that would like to help that does not have their own vehicle. Some of the doorstep donation volunteers that don't have transport will also need help getting their collections to the drop-off points. This would involve collecting the toys from the volunteers' homes. All magical flying reindeer food, fuel costs and volunteer expenses will be reimbursed.
A series of volunteer meetings are being held across Tameside next week.
Organisers will be out in each town in Tameside meeting with the volunteers that want to get involved in this year's Toy Appeal and will be in each town for two hours. Would-be volunteers are invited to go along anytime within that two hour time frame to collect a pack.
Leaflets, ID badges, lanyards and hand sanitiser will be given out to volunteers on the day.
All of the meetings will be taking place outdoors and will involve social distancing.
Please telephone 0161 339 2345 or email info@actiontogether.org.uk if you intend to attend one of the volunteer meetings below:
MOSSLEY
Monday, November 16, 10am-noon.
Location: Top Mossley.
Car park to the right of George Lawton Hall.
DUKINFIELD
Monday, November 16, 12.30-2.30pm.
Location: Dukinfield Town Hall.
Car park on the right of the building.
STALYBRIDGE
Tuesday, November 17, 10am-noon.
Location: Stalybridge Labour Club car park / Barty's Foodbank.
ASHTON
Tuesday, November 17, 12.30-2.30pm.
Saturday, November 21, 10am-noon.
Location: Outside the Action Together office.
Penny Meadow, OL6 6EP
DROYLSDEN
Wednesday, November 18, 10am-12.30pm.
Location: Community Cutz, 2 Chappell Road
Droylsden, M43 7NA.
DENTON
Thursday, November 19, 10am-12.30pm.
Location: Christ Church car park.
1 Windmill Lane, Denton, M34 3RN.
HYDE
Friday, November 20, 1-3pm.
Location: Asda Hyde car park (next to Pop cafe)
Community drop-off points
These are the places where you can leave your toy donations.
Open Monday-Friday unless stated.
ASHTON
St Peter's Children's Centre, Trafalgar Square, OL7 0LL (9am-4pm).
Asda store, Cavendish Street, OL6 7PF (during store opening hours).
Wendy & Mandy's Café, Ashton Indoor Market (9am-4pm).
DENTON
Oasis Centre, Tatton Road, Denton, M34 7PL (Tuesday, 10.30-11am).
Christ Church, Windmill Lane, Denton, M34 3RN (Tuesday, 10.30am-12.30pm).
Denton West End Community Library, Windsor Road, Denton, M34 2HB (Saturday 10am-noon).
DROYLSDEN
Greenside Children's Centre, Greenside Lane, M43 7RA (9am-4pm).
Community Cutz, Edge Lane, Droylsden, M43 6BS (Thursday 10-noon).
HYDE & NEWTON
Hyde Children's Centre, Old Road, Hyde, SK14 4SQ (9am-4pm).
ABC Nursery, Onwards Street, Hyde, SK14 1HW (7am-6pm).
STALYBRIDGE
Ridge Hill Children's Centre, School Crescent, SK15 1EA (9am-4pm).
Barty's Food Bank, Acres Lane, Stalybridge, SK15 2JR (Fridays 9am-noon).
The Big Local, 4 Ambleside, Stalybridge, SK15 1EB (9am-5pm).
St George's Church, Stalybridge, SK14 1JZ (Tuesday 9am-noon and Sunday 8.30-11.30am)
All gifts donated to the Tameside Toy Appeal will be given to Tameside children living in poverty. Every year the appeal receives high demand for gifts for babies and teenagers, especially boys.
Please donate by Friday, December 11.