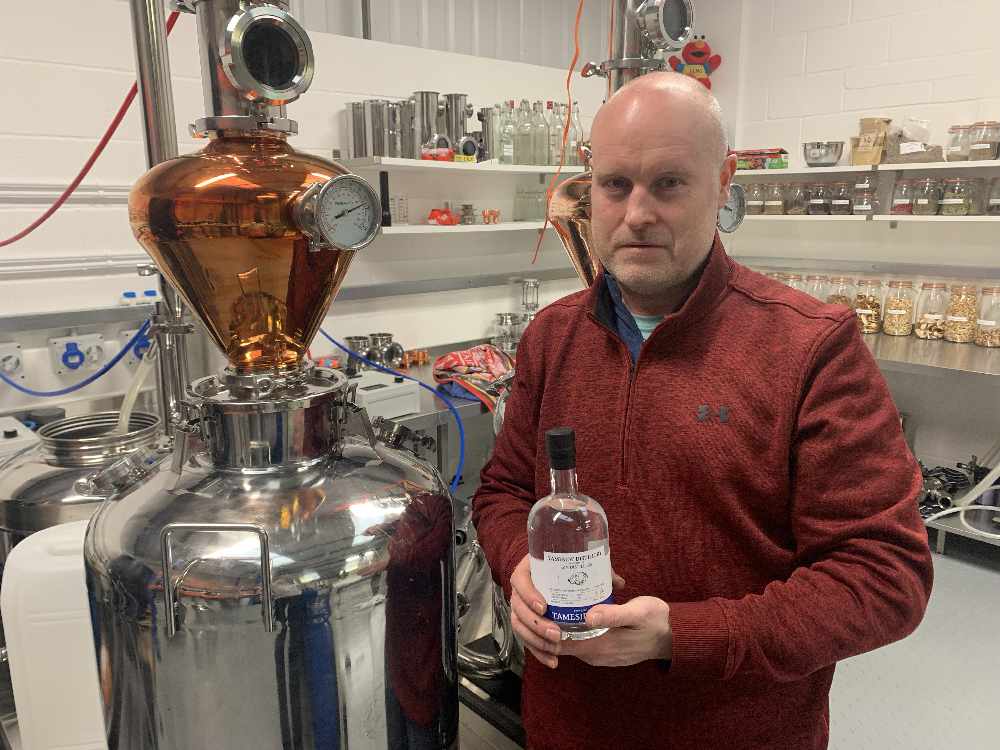 The gin craze has swept into the borough as the first ever batch of 'Tameside Gin' hits the shelves today.
Tameside Gin, distilled in Denton, is the brainchild of Hyde resident Lee Chisnall.
The 45-year-old runs the whole operation himself. He created the Tameside Gin flavour using 21 different botanicals and makes, brews and bottles the spirit at a distillery on Tameside Business Park.
Made from 100% natural ingredients, Tameside Gin is distilled as slowly as possible in two 100-litre stills to extract maximum flavour.
Batch number one is now available to try across Tameside, with full bottles available at Ashton Tap House, Tweed Tap in Hyde and Ricky Wines in Romiley.
"I experimented with the recipe for a couple of years," Lee said. "It's just trial and error. I test them myself because if you're giving it away then people aren't that honest.
"I just make different recipes and compare them. I've got a huge gin collection at home that I'll never get around to drinking it all. I buy it just to see what people find receptive as there are so many variants."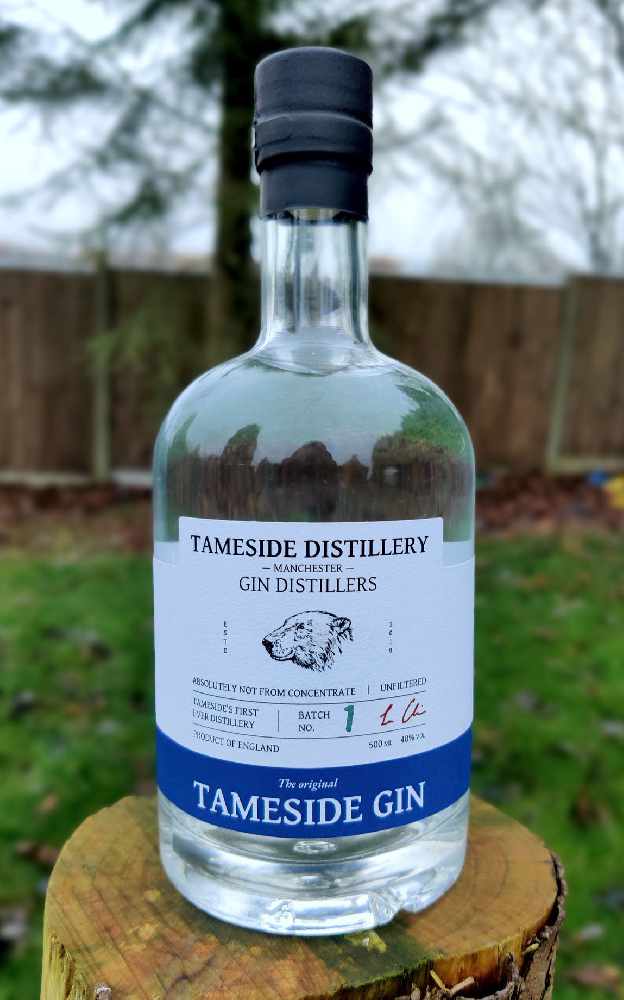 It's been quite a career change for Lee, who spent the past 26 years working in IT. "I was sitting at a desk all day and just wanted a change," he explained.
"I'm more of a beer drinker. Gin is the only spirit I drink. With brewing beer, the volume is very high, and you need a lot of and bigger premises. Gin is a lot more versatile; you can make so many different flavours compared with other spirits. I could have made rum or vodka but gin is more popular as well.
"The thing I like most about brewing gin is the feeling of making something new from scratch. The process be quite repetitive, but I like going out and meeting new customers."
Hot on the heels of the original Tameside Gin, a second gin from Lee's distillery goes on sale next week in collaboration with a fantastic local cause.
Willow Wood Gin will be available exclusively from the Ashton hospice on Friday, December 6.
Both Tameside Gin and Willow Wood Gin are both London Dry but Lee has got more flavours in the pipeline.
For more information on both gins and for a full list of stockists, visit the Tameside Gin website at www.tameside.net.