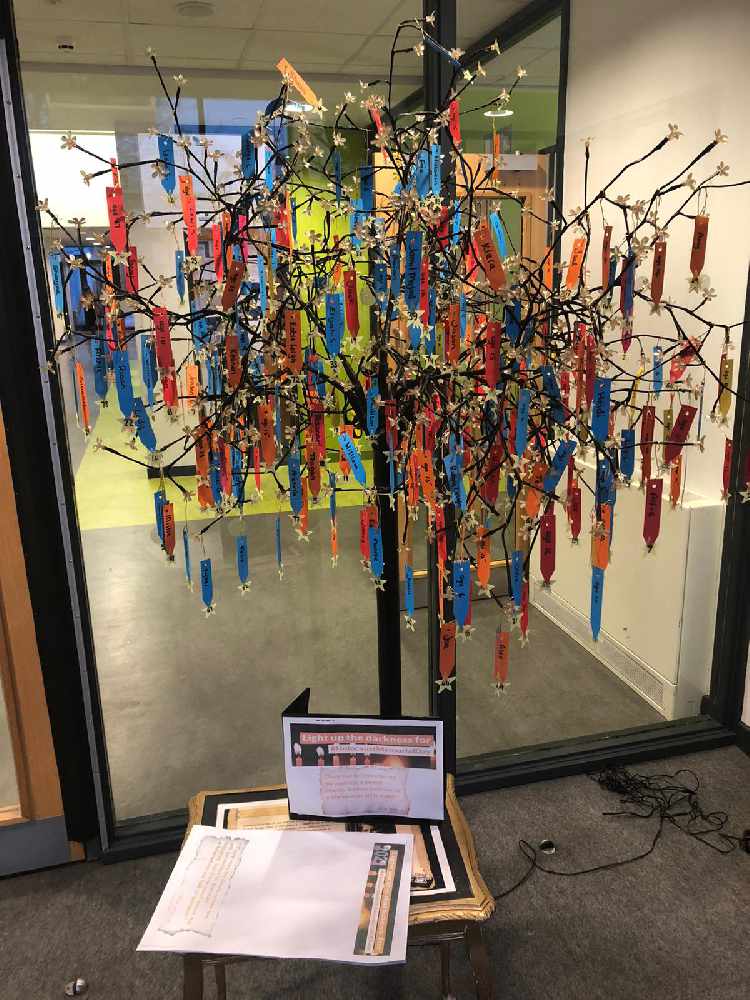 Thomas Ashton School students in Hyde lit the way to mark this year's Holocaust Memorial Day.
The school participated with other special schools and its close partner, The Lake's Nursing Home, to create a unique tree of light.
The school utilised glow in the dark stars - one for each pupil - with the stars attached to a coloured strip, each participating school had a specific colour - with pink for the nursing home.
The name and age of the pupils and home residents were written on the strip and the star had a number on it, each number being assigned to a person who helped or was rescued during The Holocaust.
A book accompanied the installation with all details included.
The stars and strips were all placed on a tree which glowed throughout the day and night.
Although a simple art installation it also proved an effective and powerful way of demonstrating the courage that some people showed during dark times and that they were willing to put their lives at risk for others.
The tree also complemented this year's theme for Holocaust Memorial Day, held last Wednesday, which was 'Be the light in the darkness'.
Each year the date remembers all those who died in the Holocaust and subsequent genocides in Cambodia, Rwanda, Bosnia and Darfur – as well as present day situations around the world and closer to home.
Thomas Ashton School would like to thank the following organisations for their help in creating this powerful installation to mark Holocaust Memorial Day 2021: Oakdale School, Cromwell School, The Lakes Nursing Home, PRU Service/Whitebridge College. Tracey Webster from the Arts and Engagement Team for her continuing support.
The school also says a big thank you for the inspiration behind their installation, namely all of those people that, during this global pandemic, have gone out of their way to help all of those others in need and shown them the light in these dark times.
Plus of course all those truly remarkable people who risked everything to assist those in need during The Holocaust.
Main image:
TREE OF LIGHT: The art installation at Thomas Ashton school.
Read more from the Tameside Reporter
Click here for more of the latest news
Click here to read the latest edition of the paper online
Click here to find out where you can pick up a copy of the paper