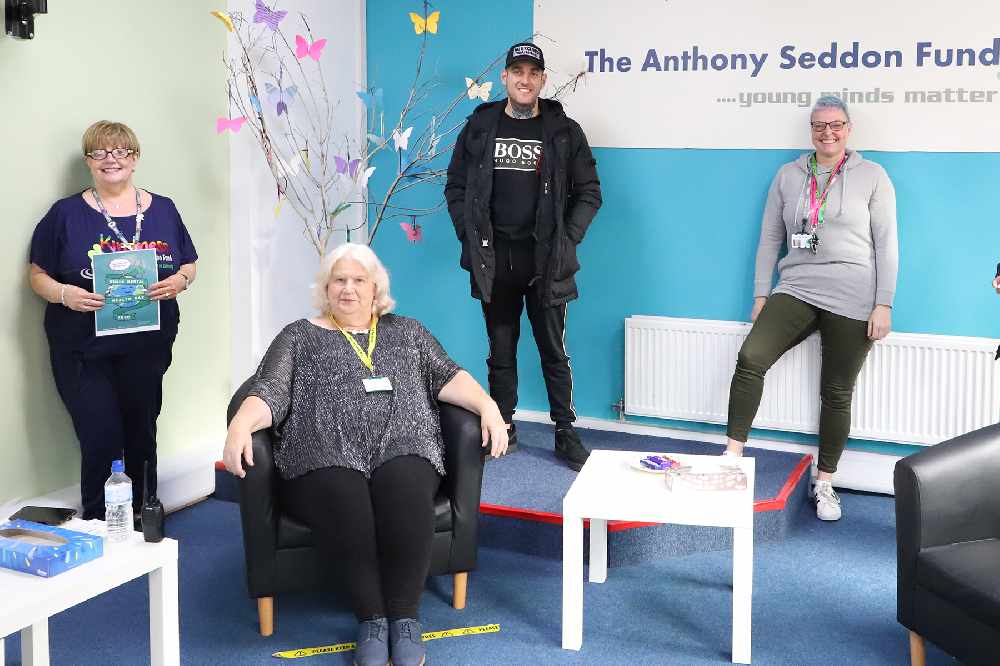 Last Saturday (10 October) was World Mental Health Day and was marked in a special way at the Anthony Seddon Fund in Ashton with a stream of online events.
The demand for the charity's services, established to support those with mental health issues, has been greater than ever following lockdown and as the coronavirus pandemic continues.
Fortunately, the charity, based on George Street in Ashton, has been slowly able to offer its services again within a strict, Covid-secure environment.
The fund's Angie Wild said: "To mark World Mental Health Day we asked people and businesses to complete a poster for the Anthony Seddon Fund, stating how they would support the day and posting it online to help raise awareness about the day itself.
"The day is about raising awareness of people's mental health which has been affected for so many at this sad and difficult time and we all need to pull together," added Angie.
"Our groups have also been able to slowly return to the centre which is Covid-secure and so we were able to hold some events on the day at the centre."
There was also a live Facebook Tai Chi session.
Plus performer Maddison Peacock provided a special online performance for the day.
Support sessions for those suffering with mental health issues and struggling to cope are available at the centre again too.
All sessions must be pre-booked and you can find out more by emailing reception@tasfund.org.uk or calling 0161 376 4439 or visit the charity's Facebook page.
Meanwhile Tintwistle FC Under-Nines football team is also supporting the charity, sporting the Anthony Seddon Fund logo on their kit.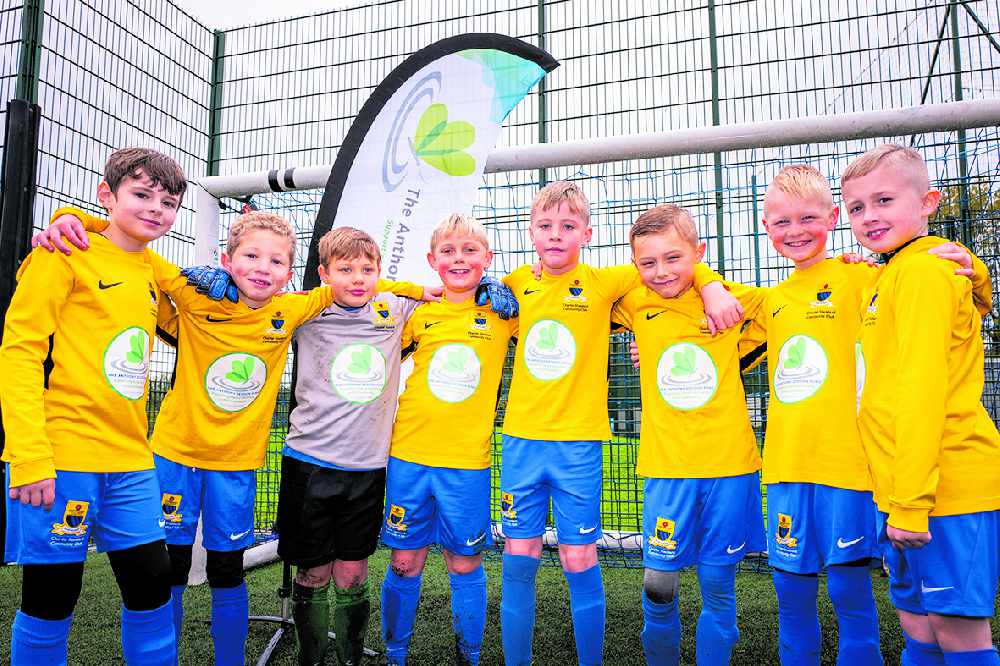 SUPPORTING THE CAUSE: Tintwistle FC Under Nines in their 'Anthony Seddon' kit. Picture: Anthony Devlin
They were also able to raise awareness of World Mental Health Day on Saturday when they played at the Mike Doyle Centre in Reddish.
Angela explained: "The Team wanted to support a charity by having a logo on their kits. Our charity supports children through our 'Talk Shop' and the team were keen to help raise vital awareness of mental health within the game, but also to help educate younger children.
"The kits look amazing and the boys are all wearing them with pride.
"On Saturday I went to meet them at one of their matches - they are a great bunch of lads and we talked about the importance of helping each other, telling parents if they feel down or know of others who might be.
"I am delighted the team are supporting our charity and hope that other teams will consider doing the same."
To find out more about the charity's 'Talk Shop' and other support groups, visit the Anthony Seddon Facebook page.
The Anthony Seddon Fund is also saying a huge thank you to Mossley-based Harold Stock and Co solicitors, who are donating 100 per cent of all their fees during this year's Wills Week to the charity (which has been running all this week).
Wills Week continues until tomorrow (Friday) with a single will costing £100 with the firm.
For more details, you can contact Harold Stock and Co on 01457 835597 or visit info@haroldstock.com.