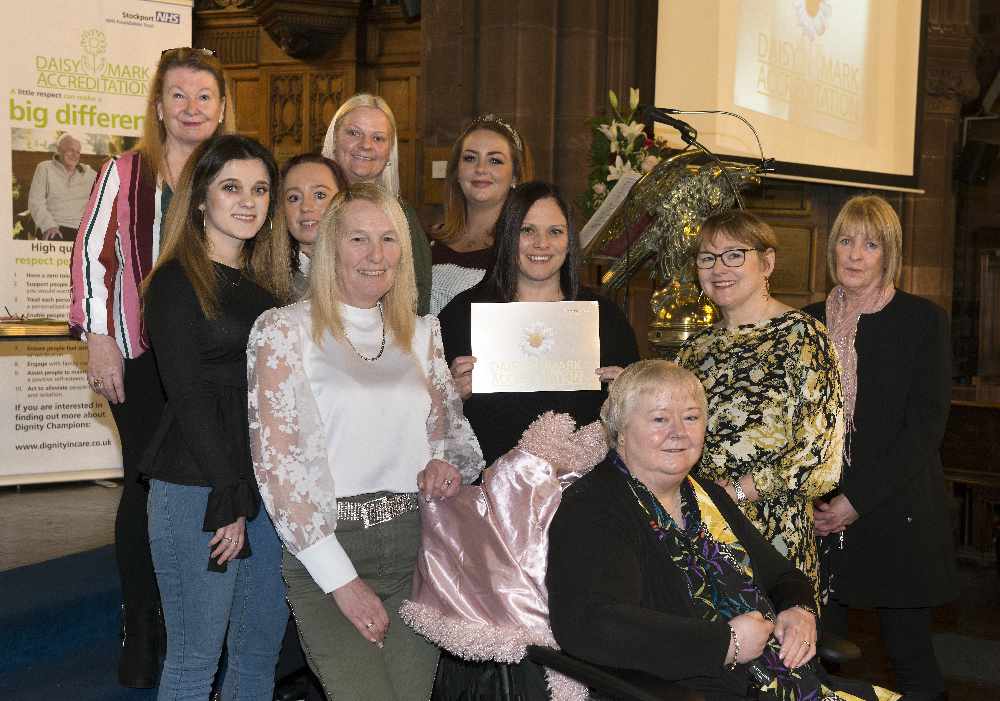 Ashton's Albion Church was packed with nurses and carehome staff for the annual DAISY mark awards - with this year marking the event's 10th birthday. 
The award, which originated in Tameside, is an accreditation scheme to recognise excellent levels of care being delivered and to ensure that high standards and good practice are celebrated, recognised and shared.
The Accreditation is open to all organisations but with a focus on Health and Social Care Providers, such as care homes, clinics, in patient units, GP surgeries and hospitals - and is now employed across the North West.
The awards coincided with Dignity Week, which started on February 1 - meaning all the attendees, including 90 year-old poetry reader Olive - took part in the ceremony.
Janet Robson, the Dignity Matron for Stockport Foundation Trust, said it was 'amazing' to see something spread across the country from something that the team first pitched in 2010.
She said: "It's all about making sure patients are treated with dignity and respect - and staff are too.
"A lot has changed over the 40 years I've been a nurse... it's all about thinking outside the box.
"We had 42 practices where people have been nominated for the good work that they do and what's made a difference to people."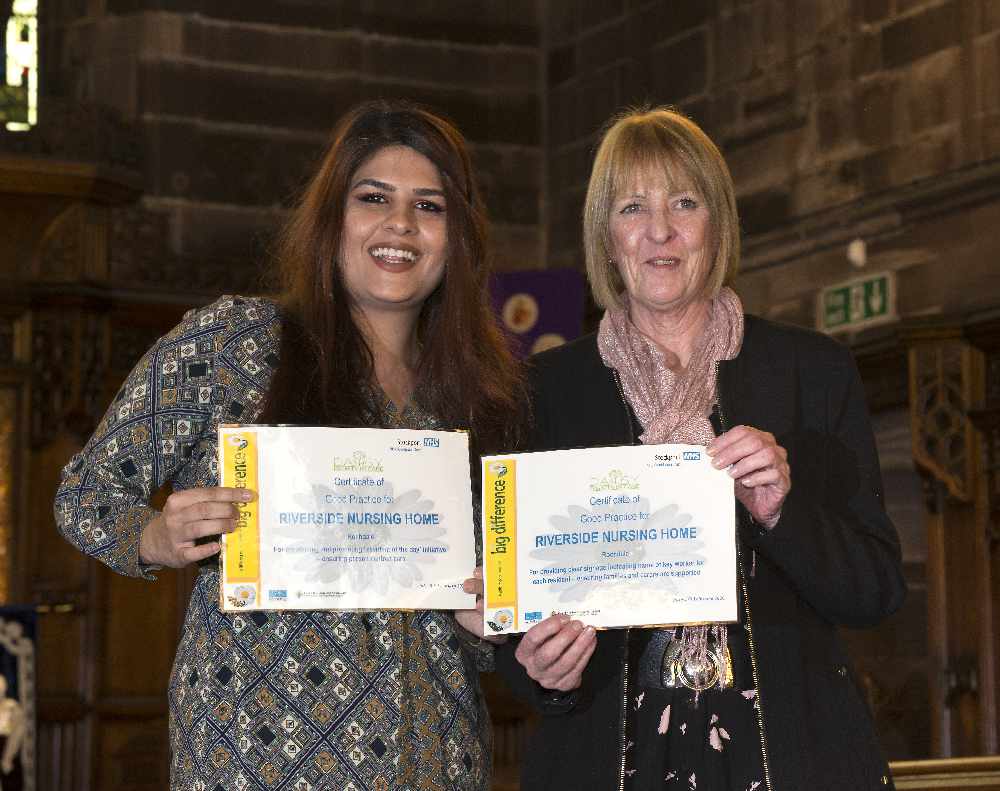 RECOGNITION: Riverside Nursing Home staff.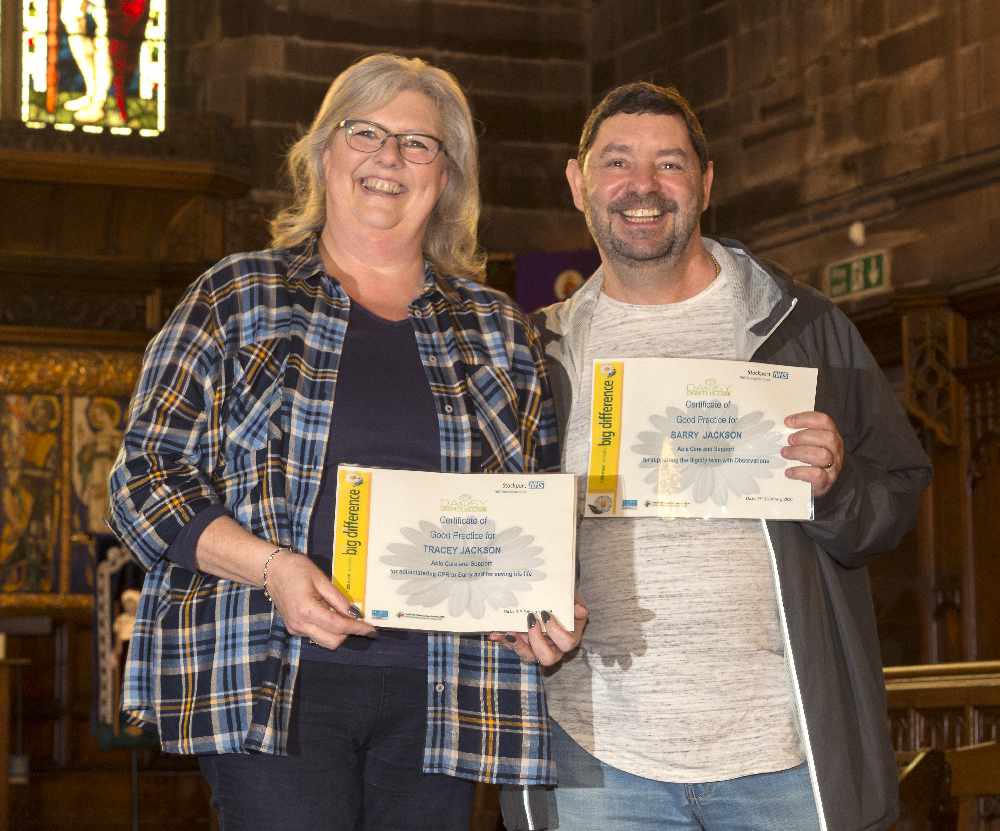 AWARDS: Tracey Jackson and Barry Jackson.
During the ceremony, a number of people stood up to share memories and touching moments that resonated with them during their time in the job, such as the previous Associate Director of Tameside and Glossop PCT Jill Pinington.
"I'm so proud of it," added Janet.
"I think it's been an amazing project. I just want to say a big thank you, and ask people to look out for the Daisy sign, because wherever they've got it, the place will have worked really hard for it - as they do have to reapply for accreditation after two years.
"These places demonstrate that they're giving the same kind of good service, which I think is really important. It's fantastic."
After the presentation, attendees enjoyed a tea-party with tea, sweet treats and a very appropriate daisy-decorated birthday cake.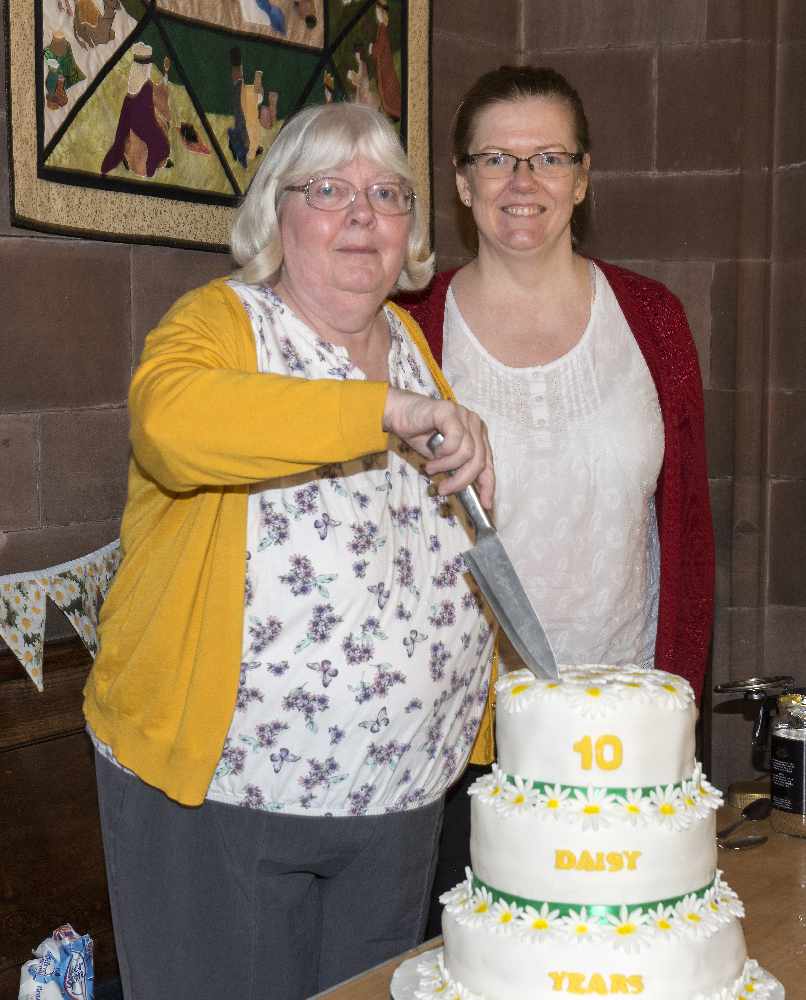 BIRTHDAY: Janet Robson and Catherine Eagles cut the cake.
Main image:
ALL SMILES: Happy nurses and carehome staff after gaining the Daisy mark accreditation.
Pictures courtesy of Bernard O'Sullivan - Inside Out Photography.