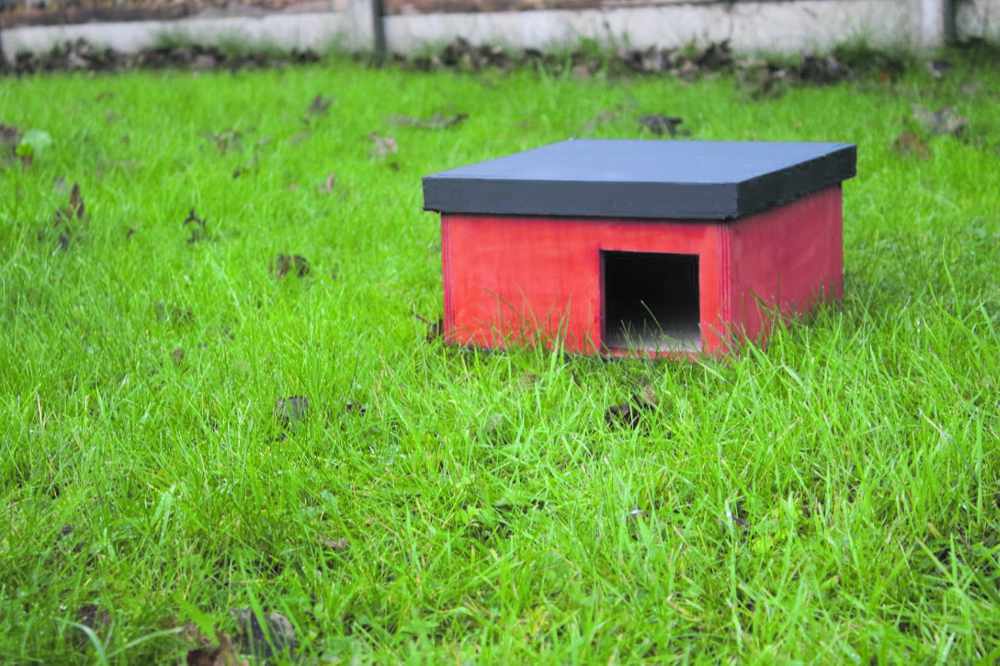 A passionate naturalist and writer from Audenshaw has been busy making homes for hedgehogs, in a bid to help the local population thrive in a friendly environment. 
Alexander Howson, 21, who is currently studying Archeology at Leicester University, launched the campaign earlier this year on his website Wildlife One, after the decline of numbers over the last few decades.
With the help of local volunteers and colleges, Alex has made 150 homes for hedgehogs, made of marine grade plywood and with a rubberised base and roof.
Alex explained: "Hedgehogs, like many other of our country's mammals, have found their numbers falling at an incredible rate. In the 1950s the population numbered around 36 million across England, Wales, Scotland's and Northern Ireland. Today, there are only around one million left.
"The bulk of what I've been doing has been trying to educate people, but these hibernation boxes provide a hedgehog with a safe place to go over winter.
"In giving them an environment which is safe from disturbance and predators, we can hopefully drive a boost in the hedgehog population in the Tameside area by allowing more hedgehogs to survive and grow to breeding age.
"I want people to be proactive, rather than reactive, where the conservation of our hedgehogs are concerned."
Alex is planning on completing another survey of population numbers next May, where he will work out what impact the drive has made on Tameside hedgehogs - which will hopefully have had many 'hoglets' thanks to their cosy new homes and the advice given.
If all goes well, he then plans to roll the scheme out on a larger, regional scale, having already got in touch with a number of schools to see if box-making could be added to their woodwork curriculum and discussing the detrimental effects of hedge trimming and pesticides with Greater Manchester Council.
"I've recently had a few emails from different people letting me know that their hedgehogs are still active," Alex added.
"I'm working to become a full-time wildlife writer and I try to go out and photograph many of the animals I'm writing about. I found that when you're looking for some species, it really starts to dawn on you how depleted and marginalised some of our species have become. For a lot of species it is too late."
To learn more about Alex's work and to get a Hedgehog Box for yourself, visit: https://wildlifeone.co.uk/tameside-hedgehog-home/