A woman who has lived in the same house for over half a century is warning others after having to completely renovate the foundations after finding structural issues.
Florence Haigh, 82, has lived in her home on Timperley Fold in Ashton for 55 years.
It was only whilst investigating a strange bump in the floor of her front room that a surveyor discovered something known as 'Sulphate Attack'.
It is caused when the hardcore beneath the foundations contains sulphates, usually due to substandard materials used. These sulphates then migrate their way into the concrete and react with the material causing it to expand. This results in structural damage, meaning the only remedy is to completely remove the offending material and install a damp-proof membrane.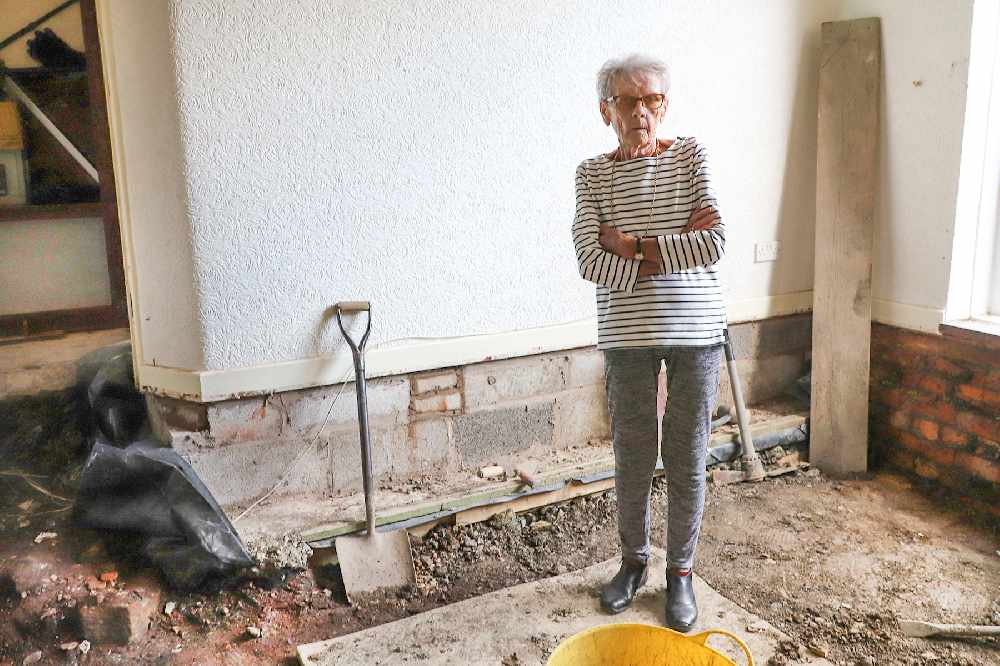 The problem is common in houses built during the 1960's in former mining area, where shale from the former colliery's was used as hardcore.
It's left Florence with a £20,000 bill to replace the entire downstairs of her home.
Her daughter, Janine Young, says its caused a great deal of upset for the family. She said: "We've got no choice to do anything but what we're doing. It's not something that we want to do, mum is 82, but this is where we're at at the moment.
"It's just expense after expense after expense and I just can't believe that my mum can be responsible for this."
Florence has been left liable to pay for the entire renovation costs, after being informed by her insurer that under the terms of her house insurance policy, she wasn't covered.
The Reporter contacted Florence's insurer on her behalf but did not receive a response.
Despite living in the home for over five decades and being fully insured all that time, the family have been left with a huge bill. Thankfully, Florence's son-in-law is an experienced builder. Janine said: "It's going to be in the region of £20,000 to get this done. The floor alone is in the region of £7,000 and if my husband hadn't done the underpinning that would've been £7,000 as well.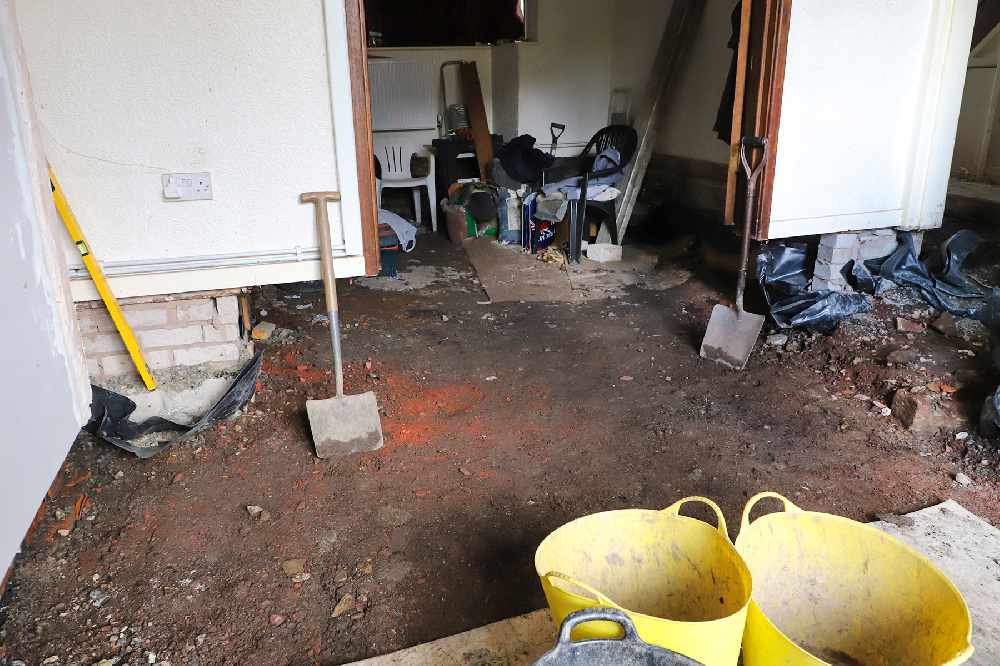 "The surveyor has been back to check and he's happy with what's been done so far
"I have lodged a complaint with the insurance company because I don't see how after being in this house since 1965, they aren't responsible for anything?
"This was my family home. My mums life savings are now going on securing a property that should never have been in this state in the first place.
"I cant believe that we're paying insurance - what for?"
Building regulations were changed just a couple of years after the house was built in 1967, but the problem itself wasn't diagnosed until 1976.
The work is especially poignant, as it was a promise to fix it for her dad who passed away three years ago that brought Janine to begin the investigations. Janine said: "My mum feels as she gets older that she needs to honour his requests because he wanted it done.
"He saw this lump and said will you sort that out for me. Its got to be done because its for him as well as my mum.
"I just want to see her in a house that looks like a house not a building site."
Now Janine wants to warn others about the same fate. "It's just heartbreaking and I want anyone else who is buying a property or is in a property who has lumps in the floor to think about what's underneath" she said. "You need to find out. A surveyor goes to your property when you're buying it but they don't drill holes into your foundations so how is anyone insured really?
"I'm angry, I'm hurt, I'm upset and I just want somebody to be answerable and to tell me why.
"Buyer beware. Ask the questions when you take out insurance. They're quick enough to take your money but when it comes to claiming for anything are you really covered? Pay attention to things."