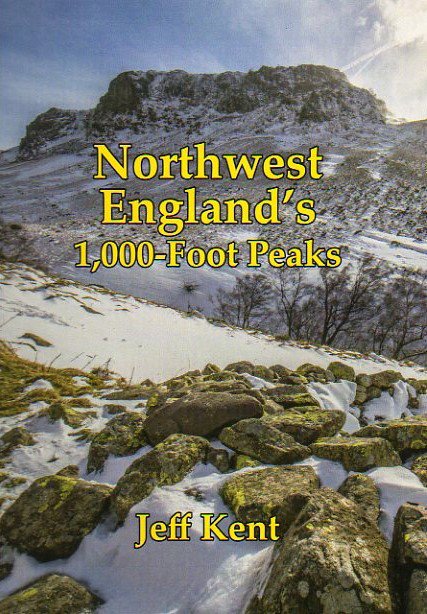 The first ever guide to the Northwest's tallest peaks is published for hikers and nature-lovers alike.
Jeff Kent is the author behind the fourth book in a series focused on exploring the 1,000-foot peaks in England's most rugged regions. His latest is called 'Northwest England's 1,000-foot Peaks' and features 1,218 hills over 271 pages.
The book includes 75 hills in Greater Manchester that reach heights of 1,999 feet. Readers can also expect a grid reference of the summits listed and each peak's unique features described in detail.
He's documented nearly 4,000 peaks for his series and has climbed 641 of them.
Born in 1951, Jeff has been publishing books since 1972 and has 22 in total, writing on subjects such as pottery, the titanic, double sunsets and even rock and roll music.
His diverse interests reflect the colourful life Jeff has led. In the 1970's, he worked as a singer-songwriter and musician, front-running a band named The Witan.
He went on to become an expert in the double sunset phenomenon and guides people to safely view the event. He has also been a radical campaigner for over 40 years and shows no signs of slowing down.
Signed copies of 'Northwest England's 1,000-foot Peaks' are available for purchase from Jeff's website. Unsigned ones can be bought from Amazon.
Get your guide at http://witancreations.com
Read more from the Tameside Reporter
Click here for more of the latest news
Click here to read the latest edition of the paper online
Click here to find out where you can pick up a copy of the paper