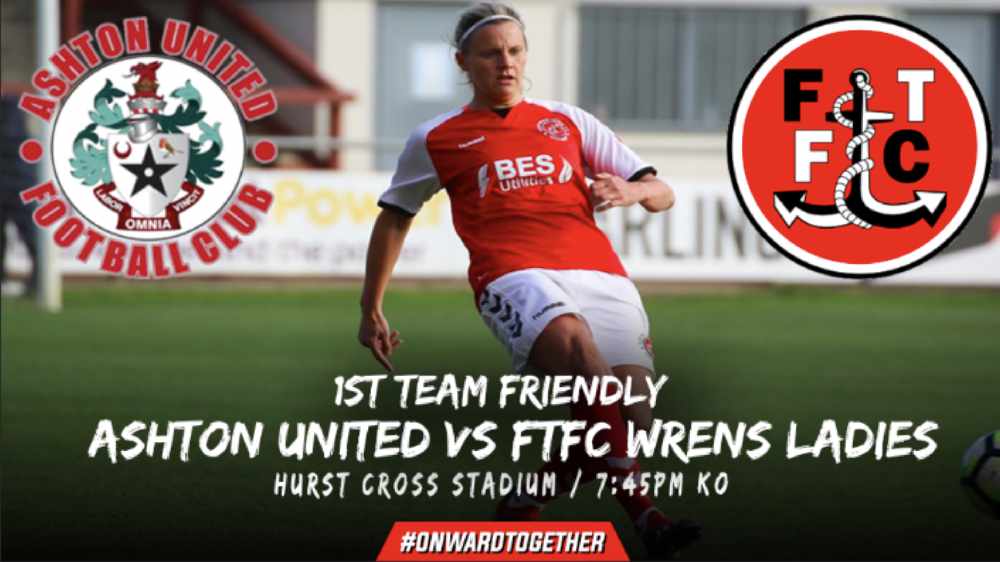 Ashton United's women's team are preparing for their first ever game.
The Robins, who will play home games at Hurst Cross, host Fleetwood Town this evening.
The idea to form a women's team is part of a new vision at Hurst Cross, proposed and executed by new joint-chairmen, David and Jonathan Burke.
As well as forming the women's team, David and Jonathan have given first team manager Jody Banim a healthy budget to deliver promotion at the first time of asking, and they've also outlined plans to build a new stand at Hurst Cross and regenerate Hurst in general.
Entry to tonight's game is free of charge. 7.45pm kick-off.
Image courtesy of Ashton United.