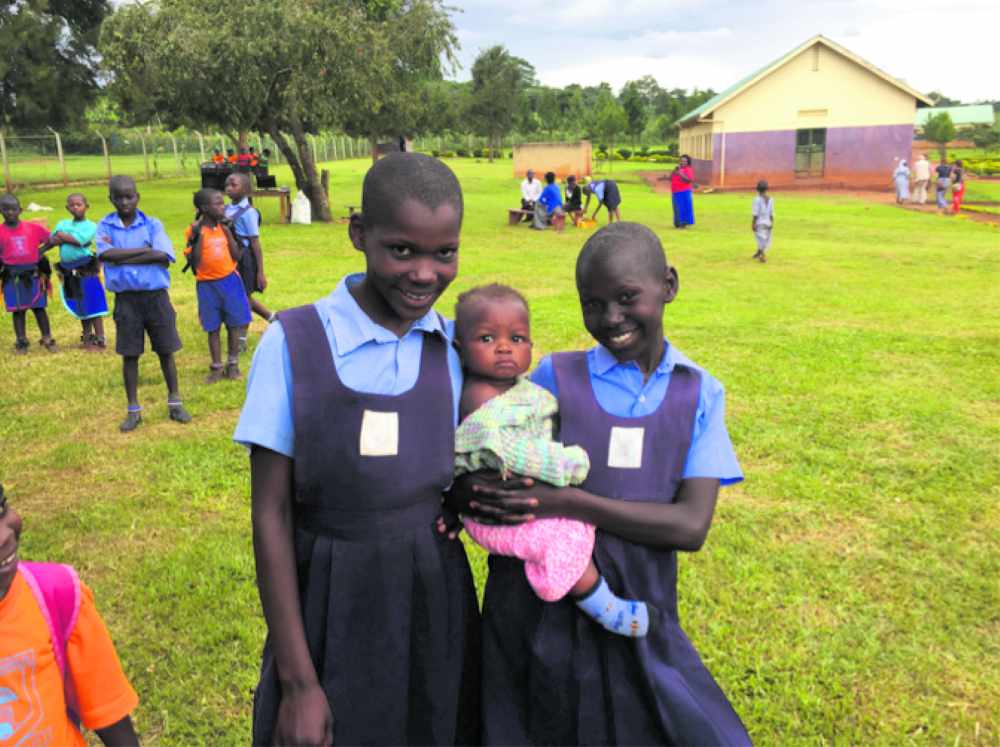 Senior healthcare workers are getting on their bikes to pedal an amazing 6,480 miles this month to help raise funds to build a school for the deaf in Uganda.
Drs Richard and Joanna Bircher, from Lockside Medical Centre on Huddersfield Road in Stalybridge, are being joined by other GPs, an NHS manager and pharmacist to 'virtually' pedal all the way from Manchester to Kampala, the capital city of Uganda.
All this month they will be adding their miles to the total team miles to cover the distance on local roads.
The Stalybridge doctors are being joined locally in the mission by Dr Tim Dowling from Dukinfield Medical Practice; Jess Williams, a senior manager with Tameside and Glossop CCG, and Jimi Awofisoye a local pharmacist.
They aim to raise as much money as possible to help complete the building of a very special school in Uganda that will educate children with serious hearing loss and other disabilities - and are appealing to Reporter readers for any grateful donations.
The new school itself is called St Frances the Sales and is being built in the town of Jinja, where the source of the Nile begins, in Eastern Africa.
The cycling fundraisers' virtual route will take them to France, Spain, Algeria, Niger, Nigeria, Sudan and into Uganda, along one of the hottest roads in the world, the Trans Saharan Expressway.
But of course they won't need their passports or sun cream, as they won't be leaving UK shores.
The fundraiser is all part of an international effort, as cyclists from Uganda, Rwanda, New Zealand, Canada, Ireland and the USA are enrolled. The youngest is aged just 11 and the oldest is 90.
The school is being funded by the charity 'Helping Uganda Schools' which has been helping some of the poorest children to have an education for 25 years.
As recently reported Richard - Tameside Radio's very own 'Dr Ric' - has become the Chair of the Manchester-based charity, Helping Uganda Schools (HUGS).
He explained: "Disabled children in Uganda, often do not receive an education. They miss out on primary school and never learn to lip read or use sign language, read or write.
"As the commonest causes of deafness are not treatable children become isolated, lose their confidence and do not reach their full potential."
Another of the charity's schools, Good Shepherd School, in Fort Portal, works with disabled children and the results 'have been amazing' says Richard.
"Exam grades for O level are better than those of national school averages. It really helps give these young people a good headstart as they become adults."
Richard added: "It is an amazingly simple charity.
"We use the money from UK donors and transfer it to trusted, honest, hardworking representatives in Uganda who spend it on the schools and the children without risk of corruption.
"There are now six HUGS schools that are self-sufficient educating 1,500 children a year and 65 sponsored students, some of our previous students are now midwives, engineers, doctors and teachers.
"It's a direct way of moving resources from the people who have to the people who have not.
"It gives hope and helps us feel part of something bigger."
Helping Uganda Schools needs £20,000 to complete the St Frances the Sales school, ready for the first intake of needy children in January.
If you think you can help, and would like to make a donation please visit the website at www.helpingugandachools.org or virginmoneygiving.com/fund/BigUgandaCycleRide