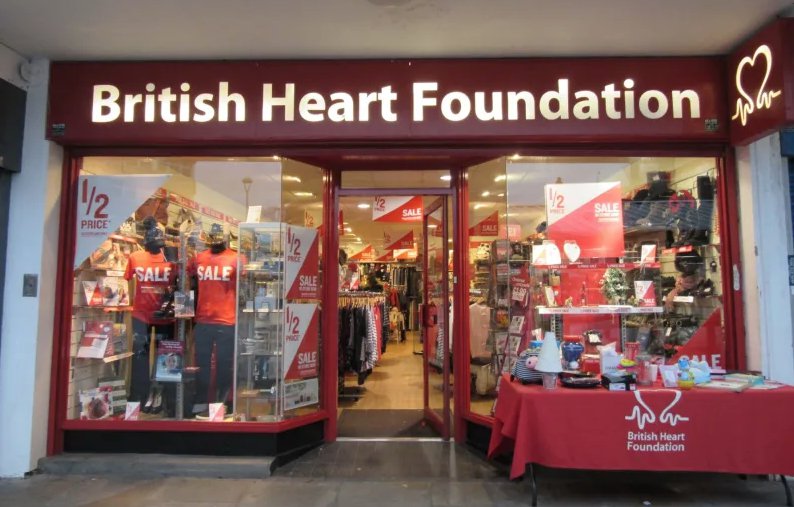 With a different Christmas ahead for most, the British Heart Foundation (BHF) is asking residents to shop differently this year by buying at least one pre-loved gift from a charity shop.  
The charity, which has a shop in Warrington Street in Ashton, and at Clarendon Square in Hyde, is challenging shoppers to find one of a kind gifts in their shops to help consumers reduce waste and save money this Christmas.By giving donated items a new lease of life, shoppers will also help the BHF in its recovery from the coronavirus crisis.
Local BHF shops are filled to the brim with rare and unique finds at affordable prices - from books and accessories to designer clothes and retro glassware.
If you're on the hunt for something extra special to put a smile on a loved one's face, you can also try the BHF's eBay shop which offers antique watches, vintage jewellery and signed memorabilia. With 120,000 items sold each year, it's the perfect place to find high value treasures and sought-after collectables that can make truly unique and personal gifts.
Local BHF shops are now back up and running, with measures in place to keep staff, volunteers and customers safe.
The Covid-19 crisis has had a devastating impact on the BHF's income, cutting its research funding in half and putting future life-saving discoveries at risk. The charity is urgently appealing for support and hopes the Charity Shop Challenge will help raise vital funds at a time when hearts need help more than ever.