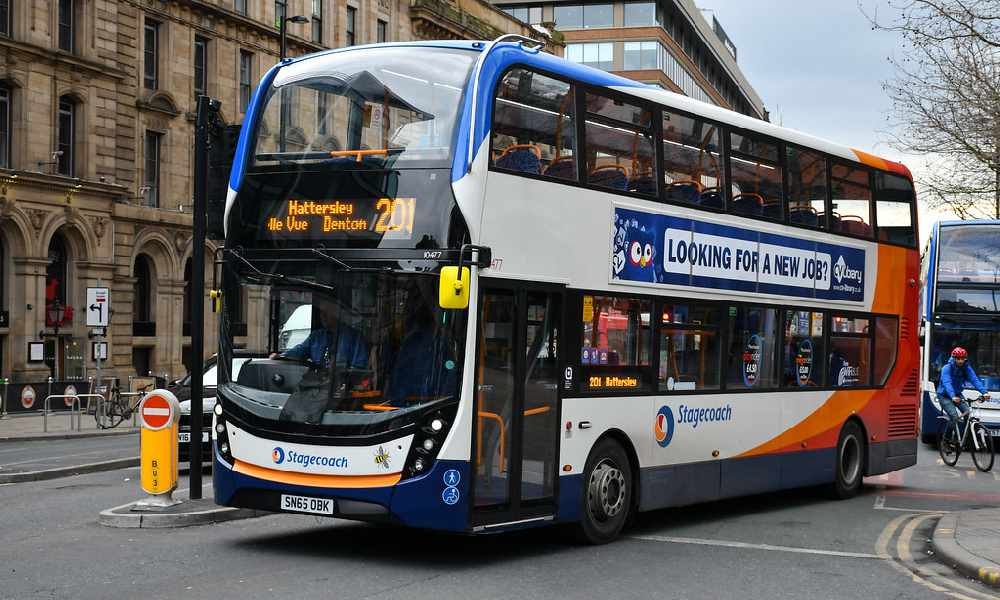 Denton MP Andrew Gwynne has welcomed Transport for Greater Manchester's proposals for the use of new funding for bus services in the region.
In February, the Department for Transport announced details and guidance on £220 million of new funding for bus services.
Greater Manchester has been allocated up to £1,589,849 from this fund – the largest amount in the country.
In partnership with, and on behalf of, Greater Manchester's local authorities, TfGM is responsible for developing and submitting a statement of intent to secure funding.
Upgrades in the Denton and Reddish area include a proposal to make the 201 service to Manchester, which runs through Denton, a 24-hour service.
Mr Gwynne said: "Buses are a vital part of our public transport system and many of my constituents rely on them for both work and leisure. Improving bus services is therefore something that I'm very passionate about.
"I welcome TfGM's proposals for this funding as they stand and will continue to make the argument for improving bus services across Denton and Reddish.
"This includes pushing for more routes servicing Reddish and the retention of the 335 linking Denton and Dukinfield."