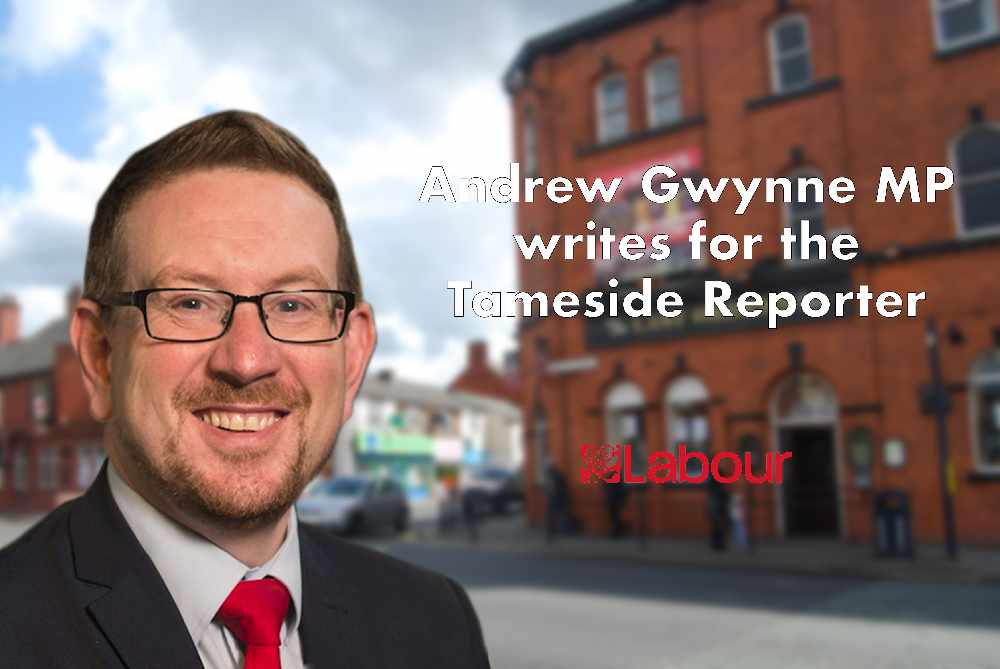 Denton MP Andrew Gwynne says the pandemic has put extreme pressure on an already-crumbling social care system, and the government needs to step up to sort it out once and for all.
'I am announcing now – on the steps of Downing Street – that we will fix the crisis in social care once and for all…' these were the words of the Prime Minister in July of 2019, and almost two years later, no plan has been forthcoming.
In the recent Queen's Speech (which outlines the government's legislative agenda) no details were given on the government's long promised social care reforms.
The pandemic has put unprecedented pressure on a system that was already crumbling, and council leaders of all political stripes have expressed their dismay at the lack of a viable solution to the crisis. Care staff are overworked, underpaid and have witnessed a horrifying number of deaths as coronavirus tore through our nursing and residential homes.
Furthermore, more adults than ever need support, and funding is at an all-time low.
A recent report by the Equality and Human Rights Commission highlighted the fact that real term local authority spending on social care in England was approximately £400m lower in 2018-19 than in 2010-2011.
In one of the wealthiest nations in the world, it is frankly unacceptable that we have not yet managed to provide our elderly and vulnerable citizens with a system that ensures they are cared for adequately and with dignity – irrespective of personal wealth.
Here in Tameside, Cllr Eleanor Wills and her team have pushed for truly transformative NHS and Care integration, so that care is given both within hospitals and across the local community in conjunction with the NHS, Tameside Council, and care providers.
I know that the Tameside and Glossop Integrated Care NHS Foundation Trust will continue to do amazing work. However, with very little funding, they are constantly fighting an uphill battle to provide services.
I am not claiming that fixing these problems will be easy. It will require radical funding and radical thinking to build a better care system and fix the issues that have been allowed to fester for so long.
But we cannot keep kicking the can down the road on this. We need increased funding to keep up with demand, a joined-up health and social care service to cut down on bureaucracy and a safety net for those unable to afford care.
We also need to provide better pay and working conditions for frontline workers. The Prime Minister was happy to clap for carers – but is he willing to properly pay them?
Simply put, delay is no longer acceptable. We need to fix social care, and urgently.
Read more from the Tameside Reporter
Click here for more of the latest news
Click here to read the latest edition of the paper online
Click here to find out where you can pick up a copy of the paper