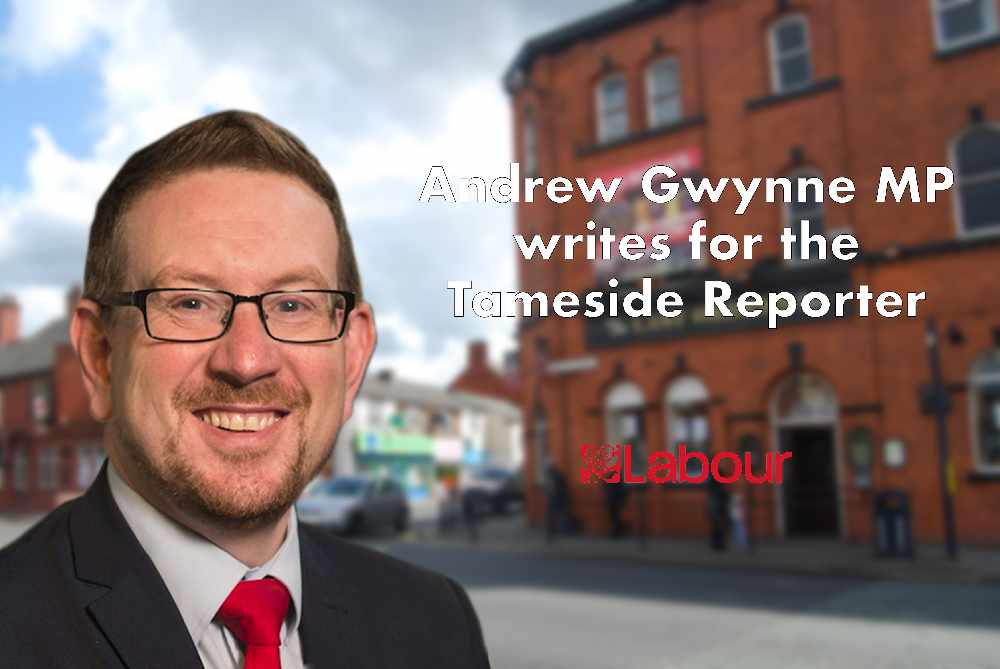 In his latest column, Denton MP Andrew Gwynne explains why he feels we need a brownfield first approach to development and encourages residents to have their say on the Bredbury Parkway plans.
Regular readers will know that one of the issues that I feel most passionately about is opposing the development at Bredbury Parkway, which will grab precious green belt land in the Tame Valley and replace green space with concrete and metal.
Whilst the development is taking place over the border in Stockport, much of the negative impact will be felt most strongly here in Tameside.
The latest development in the saga is that the developer, Quorum, was asked by Stockport Council to provide more supporting information to back up their proposal. Their analysis has now been submitted to the Council for assessment and public consultation.
As part of this submission, Quorum has claimed that the impact of sticking up massive industrial sheds on greenbelt land will be mitigated by, amongst other things, planting a hedge around Reddish Vale Country Park car park. This is three miles from the development site!
They also claim that these plans would amount to a "net gain in biodiversity".
Where do you even begin with that one? They are trying to claim that putting an industrial estate on what is currently green open space, enjoyed by the local community, is an environmentally-friendly option.
It cannot be denied that this development will bring new jobs and this is, of course, always welcome. However, as I and many others have made clear repeatedly, there are plenty of brownfield sites available – including here in Tameside – which would be far more appropriate for this development.
At Ashton Moss, for instance, it would be great to see new jobs created on abandoned industrial land. We need a brownfield first approach and these proposals fly in the face of that common sense.
I have written many times about the negative impact that these plans will have on people in Tameside – not just because of the destruction of the natural environment, but due to increased noise pollution and a massive increase in heavy goods traffic through Denton due to a low bridge in Stockport.
This is why it's important for residents in Tameside to have their say on these plans, even though they are across the local authority boundary.
So, I'd encourage you all to go to the planning portal of the Stockport Council website (ref DC/074399) and look at these documents for yourself and leave your comments.