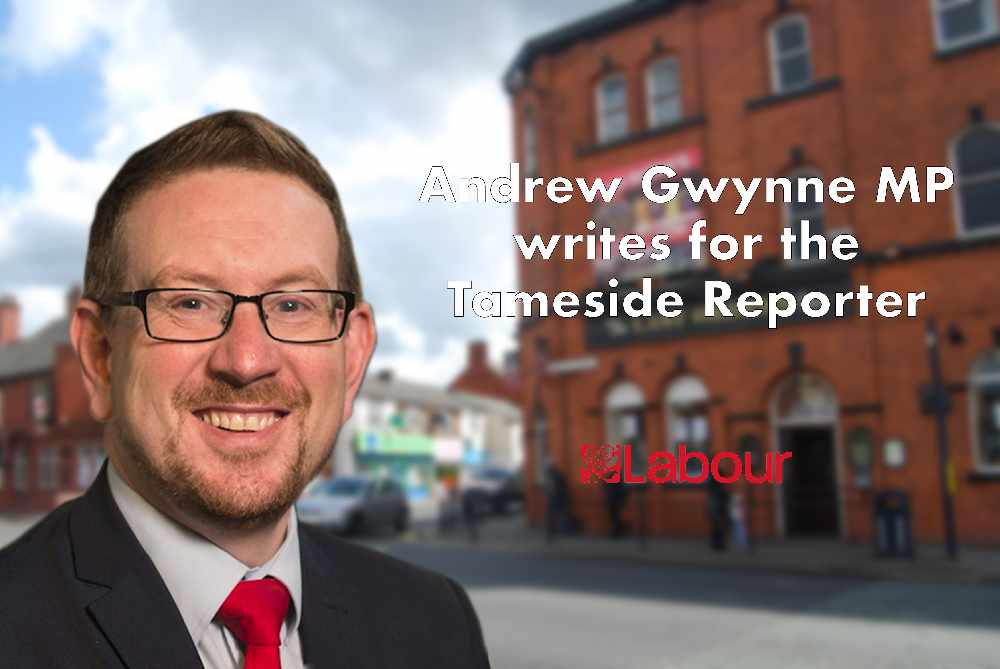 In his latest column for us, local MP Andrew Gwynne explains how Denton town centre has been attracting positive national headlines.
Last weekend I received a text message from a journalist at a national newspaper asking to speak to me about Denton town centre.
My natural reaction was 'Why, what's happened?' Of course nothing bad had happened. It was a good news story about the high street for once.
That's because in 2020 Denton had seen the largest growth in independents opening up, of any town centre in the entire UK. When this statistic is set against the national trend over the same period, it's easy to see why it's generated some media interest.
You see, over the same period, more than 11,000 outlets permanently disappeared from our high streets. Of those, 1,442 independent retail, restaurant and leisure premises closed their doors, according to the Local Data Company, whose annual analysis covered 680,000 outlets in 3,000 shopping locations nationwide.
Now it's easy to hark back to when I was a lad and Denton had a bustling market, and all the small shops were vibrant grocers, greengrocers, butchers and bakers.
Our shopping habits have changed beyond recognition and there's probably no going back to that way of life, however nostalgic we become for it. So the challenge is that our high streets must reinvent themselves.
For some, like Denton, it's been a slow but not impossible process.
We've been through the decline, and the renewal has largely been entrepreneurial - people taking a punt on investing in the area. Often it's locals themselves, putting their money back into the town. And it has largely been the hospitality sector that's saved Denton from the blight of empty soulless shuttered-up shops.
So when the Financial Times came to Denton on Monday I took him to meet Ross at the Post Room - a fantastic bistro and wine bar set in our old post office on the Market Place; and to Yusuf who, as well as owning Istanbul Grill and Los Amigos Tapas, is finally fitting out his new wine bar, also on Ashton Road. He has some fantastic plans for other buildings around Crown Point too.
We went into some of the other smaller new businesses: barbers, cafés, beauticians, to talk to them about why Denton was their choice of location. There's a multitude of other examples, like Amy and Jack who own Howard's Neighbourhood Bar. They diversified into a deli over lockdown and that was a massive success. Let's hope it can be made permanent too. Seasons Bakery, a Yorkshire-based artisan baker has opened a branch in Denton. They all complement long-standing retail businesses who made Crown Point their home many years back.
It made me think. Denton has a lot to offer. It's not perfect. There's lots of things I'd like to see happen to our town centre. I do think we could sustain a trendy food and drink market on the square, for example. Why not? Stockport and Altrincham have them. Denton could too.
Each of these investments lifts the town and encourages others to come and do the same.
Success breeds success. Let's hope this is just the start for 'Destination Denton'.
Read more from the Tameside Reporter
Click here for more of the latest news
Click here to read the latest edition of the paper online
Click here to find out where you can pick up a copy of the paper