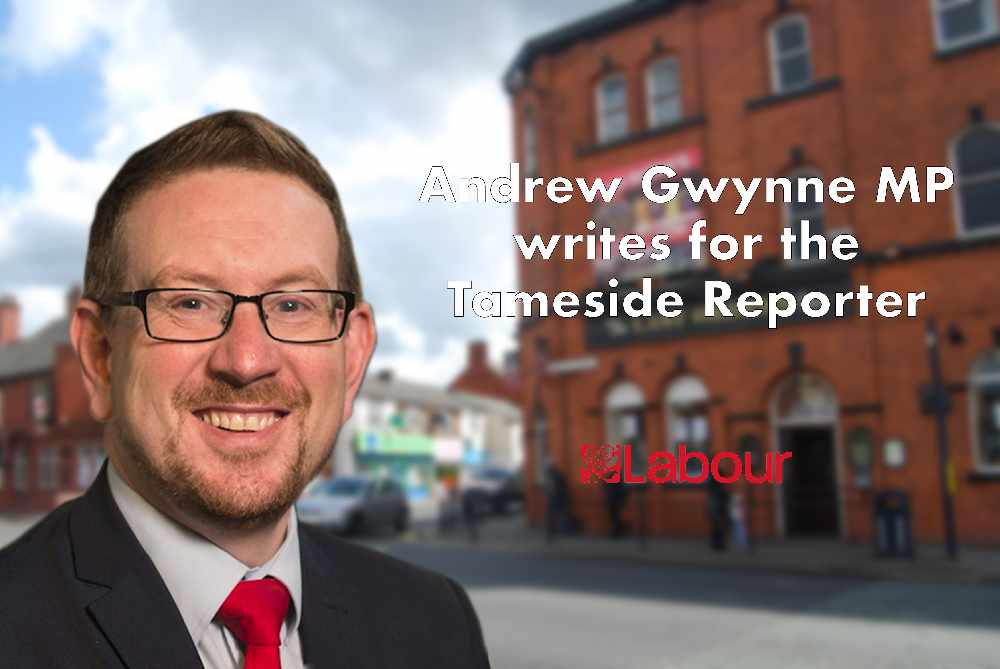 In his latest column, Denton MP Andrew Gwynne writes about the return to a 'new normal' for many school pupils and workers this week.
The start of September is often a time of change. It marks the end of the summer holidays and the start of the new school year, but this year is a bit different.
As schools across the country go back, many pupils aren't returning after a six-week break but rather a break of almost six months.
At the same time, many people are starting to return to their workplaces from furlough and home working. The government is keen for even more people to return to offices and something more like normal the "new normal" as many are calling it.
As regular readers will know, I've been suffering from what's become known as "Long Covid" – a post-viral fatigue that can be absolutely debilitating. Since the start of lockdown, I have been working from home, asking questions remotely and participating in lots of Zoom meetings.
Despite Long Covid, this week I too will be returning to the office, having travelled down to London to take part in parliamentary proceedings in person again.
As Parliament returns, there is a lot to discuss – not least the Government's shambolic handling of this year's exam results and the concerns that I and many other colleagues have about the possibility of an impending jobs crisis if the Chancellor doesn't take a hold of the situation and reconsider his plans on furlough and other schemes.
As much as we may seem to be returning to something like normal this week, I think it's absolutely essential that we don't forget that we are still in the midst of a global pandemic. It's easier for us here in Tameside to remember than elsewhere as we have the local lockdown (which I'm glad to see is having the desired effect of reducing rates of infection within our borough), but as we start to leave our homes more and have contact with more and more people we need to keep safety in mind.
What this means in practice is staying vigilant, keeping a distance of two metres from others if possible, regularly washing our hands and wearing face masks in crowded places and on public transport or buses.
As the months of lockdown have gone on, I realise many have found some of these measures irritating, but these are the main ways that we can keep the virus under control and ultimately to save lives. I think that this is a fair trade-off.