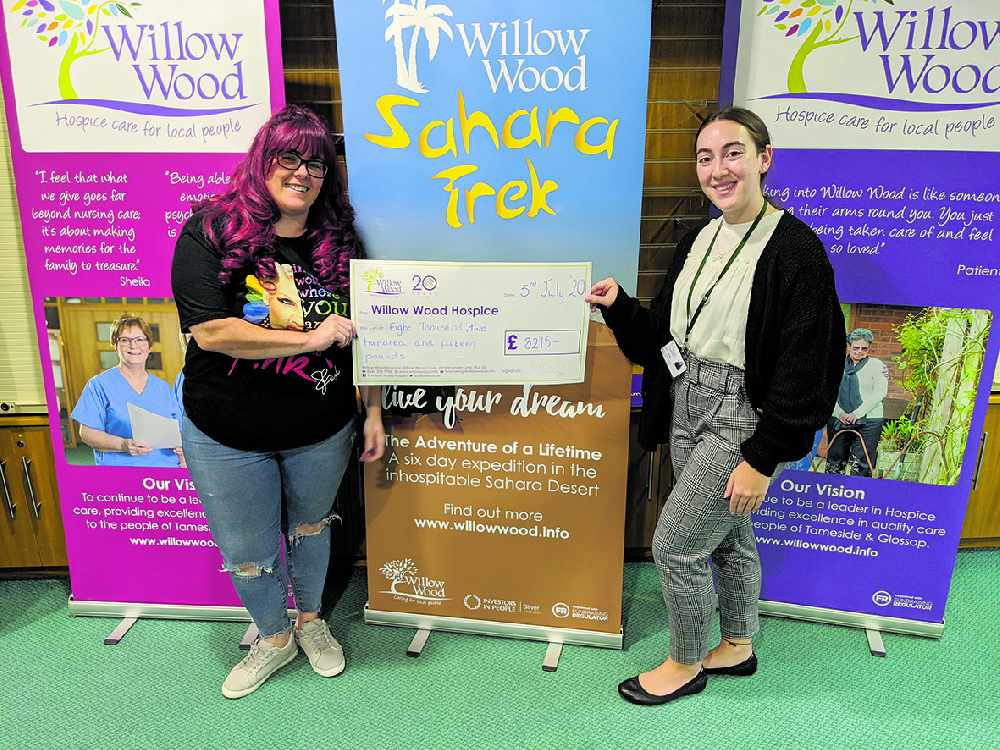 Determined hairdresser Natalie Yates has raised more than £8,000 for Willow Wood Hospice by holding online raffles during the coronavirus lockdown.
Natalie, who lives in the Guide Bridge area, created a page on Facebook to hold daily raffles, splitting the funds she raised between the hospice and NHS.
The self-employed hairdresser, who usually works at Tiger Lily Hair and Beauty salon in Droylsden, has been fundraising for charity for almost a decade.
Despite the difficult times she was determined to continue while trying to lift people's spirits during the crisis.
Natalie mainly used Amazon and local businesses (such as butchers and grocers) to provide prizes so they could be delivered straight to the door of the winners.
"I normally do all my work with my closest friend Becki Edwards. We started charity work nine years ago when my best friend Hayley passed away through cancer," she said.
"Unfortunately, Becki is a key worker and has two children so wasn't able to help as much, but she got me offers for items for things to raffle.
"This is the only way I find myself staying as positive as I can in times like this."
Natalie has now presented a cheque for £8,215 to the hospice as a result of her fundraising.
Hospice community events organiser Laura Marinelli, who received the cheque from Natalie, said: "We're totally over the moon with this donation, it really has exceeded our expectations. It's on top of a number of other very practical items which Natalie has donated.
"She gave us a large number of surgical face masks when they were desperately needed, Perspex screens for our reception and shops, sanitising gel and more.
"I'd like to thank Natalie on behalf of everyone here at Willow Wood, our staff, our volunteers, but most of all on behalf of our patients. Natalie's efforts have paid for well over a full day's running costs – an amazing achievement. Thank you Natalie, you really are a superstar supporter."