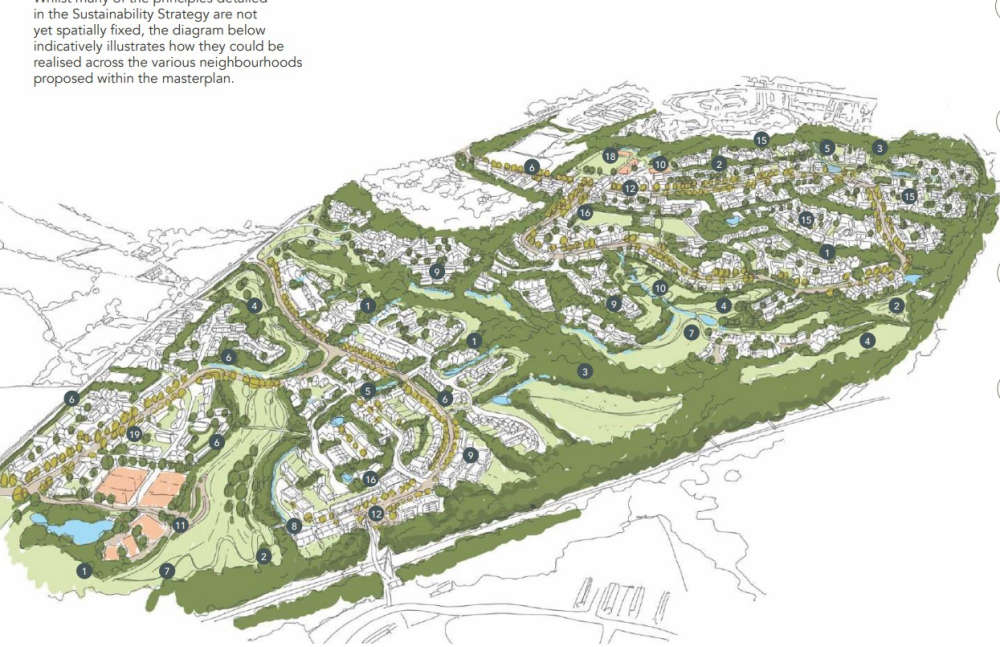 Tameside Council have received notification from the Secretary of State that the outline planning application for Godley Green Garden Village will not be called in for further review.
This means that outline planning permission will be granted in line with the planning committee decision and the development can now move forward in line with the conditions laid out at speakers panel on 1 November.
In a letter received from the Department for Levelling Up, Housing and Communities (DLUHC), it states that the Secretary of State has carefully considered the case against call-in policy and has decided not to call in this application being content that it should be determined by the local planning authority.
This means that the local planning authority remains responsible for determining the application, including whether relevant policy and regulations are complied with.
Hyde Godley Councillor Andrea Colbourne, who is against the plans expressed her feelings on the news, saying: "Understandably disappointed to hear that the Department for Levelling Up has decided not to call in the application and has left the decision to build on the greenbelt up to the council.
The email from the department of levelling up states at the bottom "the decision (for not calling it in) has been made by officials on behalf of the Secretary of State and signed on his behalf. Technically Michael Gove hasn't seen it. I have written to Mr Gove today, asking his department to call it in.
So the onus is on Tameside council if it goes ahead."
Councillor Gerald Cooney, Executive Leader, Tameside Council said: "This is more welcome news that puts confidence by the Secretary of State in the sound decision making process at local authority level. The Local Planning Authority and Speaker's Panel approval will now stand and plans for Godley Green will move ahead to provide much-needed homes for generations to come."
"This is a pioneering development right here in Tameside that has wide-ranging benefits for the whole borough. We are excited to be creating a garden community and will continue to have people at the very heart of the development. The next stage in the development process is underway to find a master developer partner that can support us to deliver the vision for Godley Green."
To find out more go to www.godleygreen.com.