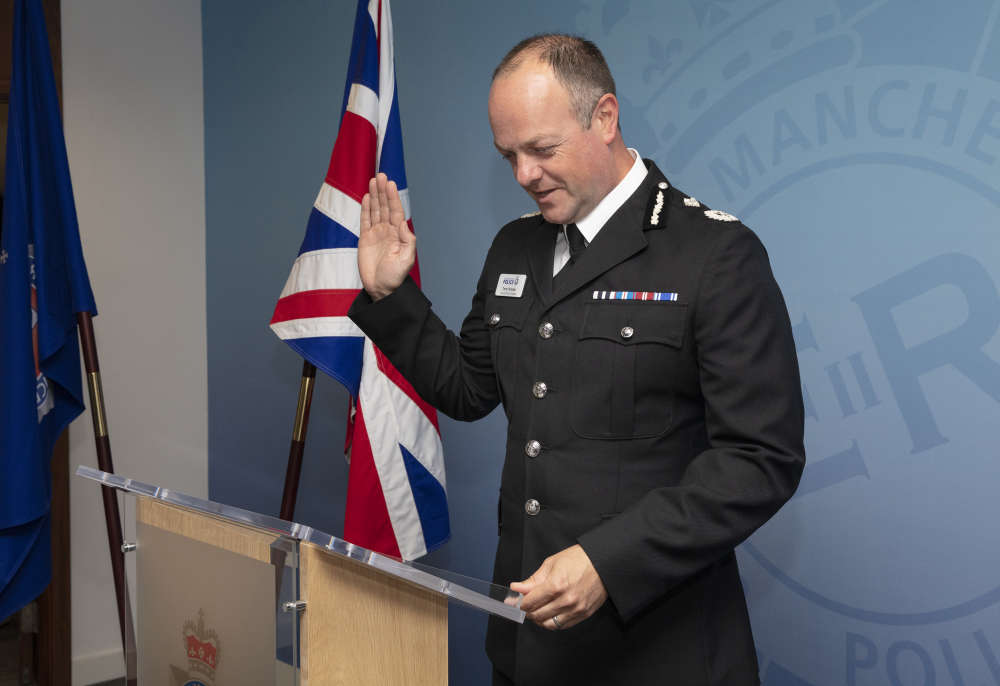 GMP's new Deputy Chief Constable Terry Woods. Image: Greater Manchester Police.
Terry Woods has officially taken up his new post as Deputy Chief Constable of Greater Manchester Police. 
He was sworn in at an attestation ceremony held at the force's Headquarters in Newton Heath on Wednesday morning (1 September).
In the presence of Magistrate Stephen Paine, Mr Woods swore his oath and signed the Memorandum of Appointment, which officially confirms his role as Deputy Chief Constable.
DCC Woods is no stranger to policing in the North West, having spent over 25 years working at Lancashire Constabulary. He joined the force in 1996 as a Police Constable in Burnley, before rising through the ranks to Deputy Chief Constable in 2019.
He has worked in various locations across Lancashire and boasts a wealth of experience, having worked in numerous roles including Response, Road Policing and Motorway, Support Unit, Child Sexual Exploitation Teams, Neighbourhood Policing, Specialist Operations and Change Management.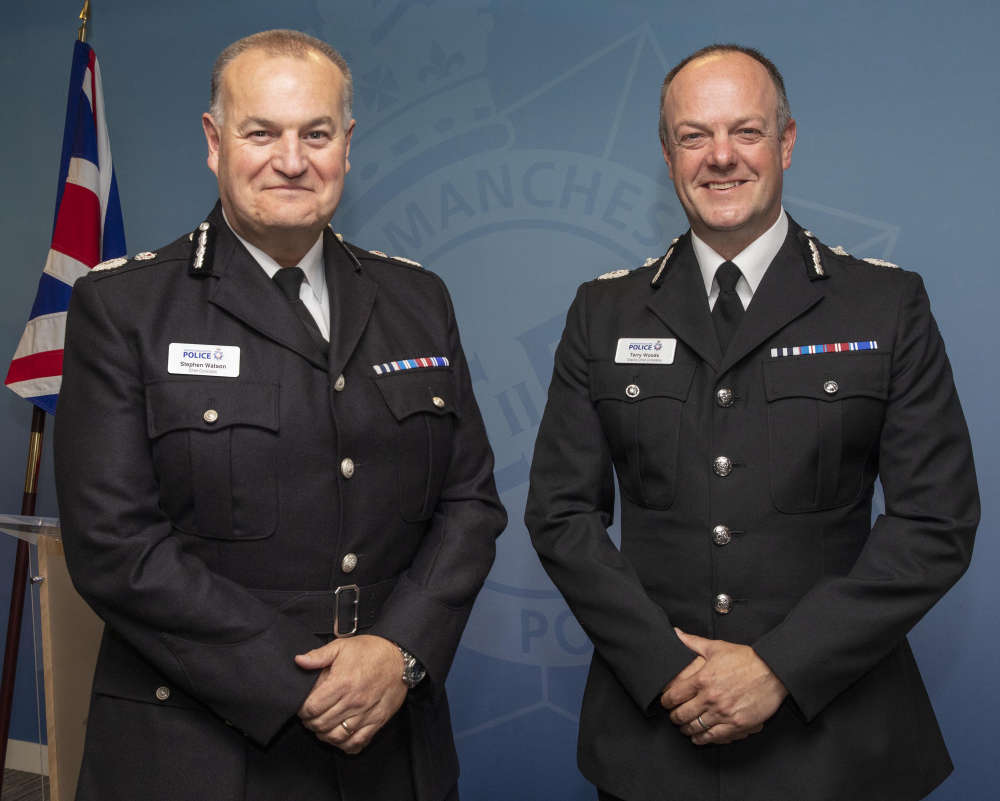 DCC Woods (right) with Chief Constable Stephen Watson. Image: Greater Manchester Police.
DCC Woods played a leading role in his previous force's Covid-19 response and also leads nationally on Police Driving.
In June this year, he was awarded the Queen's Police Medal in recognition of his exemplary operational leadership.
DCC Woods commented: "I'm humbled and honoured to join Greater Manchester Police as Deputy Chief Constable and am looking forward to working alongside Chief Constable Stephen Watson QPM and his team as we embark on a new chapter for GMP.
"The Force has been through some challenging times in recent years but it is very clear there are thousands of inspiring people working within the organisation who are truly passionate about the job they do and are committed to protecting people and seeking justice.
"I have enjoyed every second of my career in policing and am proud to continue to serve and protect with Greater Manchester Police. This is a new era for the organisation and it is a privilege to be part of getting GMP back to the proud place it deserves to be."