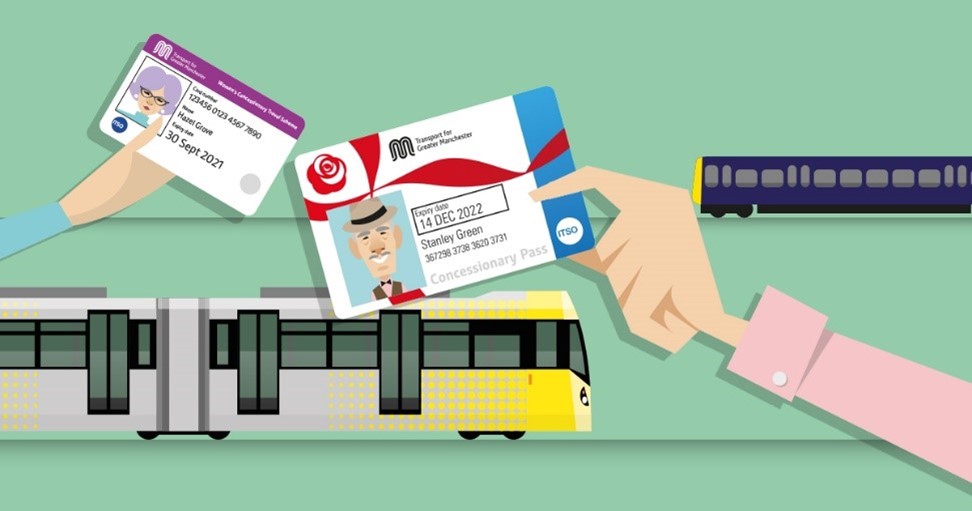 Greater Manchester concessionary pass holders do not need to travel to renew their tram and train add-on until late June at the earliest, after the deadline for renewal was extended by nearly three months.
Transport for Greater Manchester say the extension is aimed at removing the need for more than 120,000 concessionary pass holders, whose £10 tram and train add-on is due to expire between February and 21 June 2021, from making unnecessary journeys to renew it.
This means that anyone who bought the £10 add-on before 21 June 2020 and who needs to travel will still be able to use their pass, without renewing, until Monday 21 June 2021. They should then renew when they next need to travel on public transport.
The renewal deadline had initially been set at 31 March but has been extended further in line with the government's roadmap out of lockdown.
TfGM say the extension date will be kept under review alongside the progress of the roadmap, and passholders who haven't previously paid will still need to pay £10 to add tram and train.
People are also being reminded that the government's 'Stay at home' restrictions currently remain in place until at least Monday 29 March.
Mayor of Greater Manchester, Andy Burnham, said: "Extending the renewal deadline for this scheme so that thousands of concessionary pass holders don't need to travel to renew until after 21 June makes perfect sense in the context of the pandemic.
"Bringing the extension in line with the government's roadmap makes it easier for all those people to continue to follow the latest guidance and restrictions."
TfGM Customer Director, Stephen Rhodes, added: "Extending the scheme is primarily about helping keep all our passengers safe.
"After 21 June, concessionary pass holders should renew when they next need to travel by tram or train. The £10 will last for a full year from the new start date."
Pension-age travel-pass holders are required to pay £10 add-on to benefit from unlimited off-peak tram and train travel across Greater Manchester for 12 months.
The add-on does not affect bus travel, which remains free under the English National Concessionary Travel Scheme (ENCTS). In addition, anyone with a disability who has a concessionary travel pass from TfGM is not affected by the change.