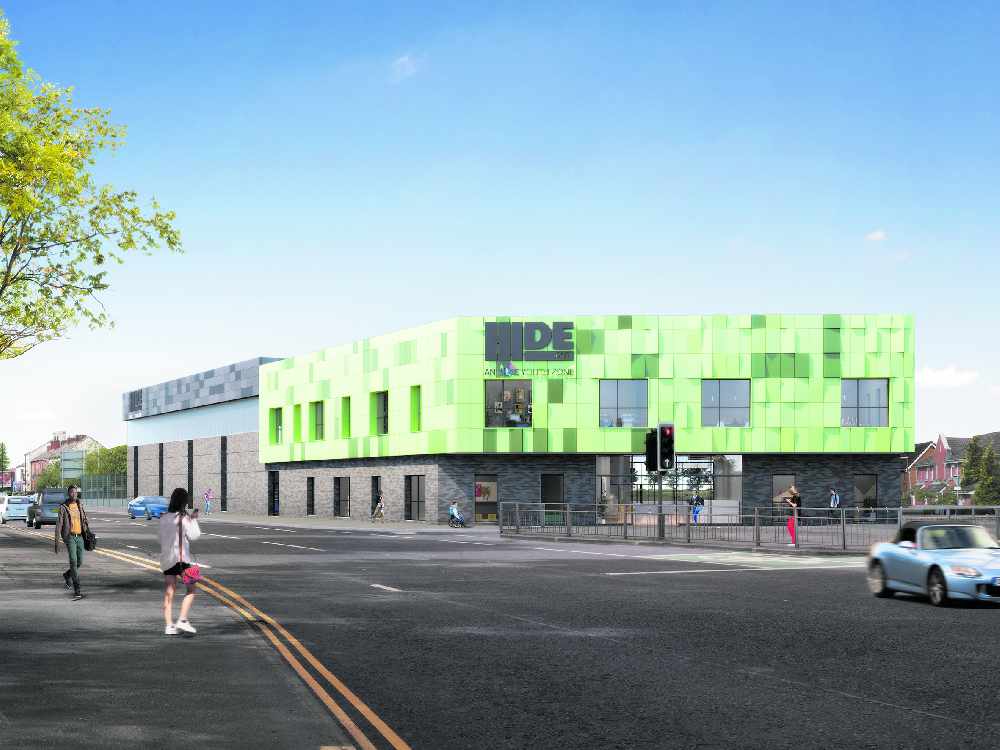 Fire fighters from Gorton Fire Station White Watch will take on the 'Fan Dance Challenge' this September to raise funds for the £6.6m Gorton-based HideOut Youth Zone.
The Fan Dance is a 24km route march which sees participants carrying a 20KG Bergen rucksack and forms part of the infamous SAS selection test.
The challenge is more than 50 years old yet remains the first major hurdle on selection and is an indicator as to whether a potential UKSF soldier has the physical and mental determination to complete it within the cut off time set.
The challenge begins as soon as the race does with an immediate ascent of Pen y Fan which is 2,907 feet (886m).
The route then descends on the other side of the peak with a pathed route to the halfway point before turning around and reversing the route.
The return leg provides an even tougher challenge with the evil ascent back up the Fan, known as Jacob's Ladder.
The firefighting team is aiming to raise £10,000 by completing the daring challenge for the Youth Zone.
The recently completed state-of-the-art HideOut Youth Zone on Hyde Road was due to open in spring, but due to the pandemic is looking at opening later in the year.
HideOut Youth Zone is a charity dedicated to supporting young people providing a safe and inspiring place for thousands of young people aged eight-19, and up to 25 for those with additional needs, to enjoy their leisure time.
Once up and running the centre will provide young people with the opportunity to take part in more than 20 fun and engaging activities every evening including sports, arts, music, media, dance and drama.
Employability workshops will be also available plus education or training. Inside HideOut's enterprise suite, young people will be encouraged to dream big and develop their entrepreneurial skills.
The centre is poised to help transform the lives of literally thousands of young people in East Manchester and has been made possible by a £6m donation by Salford billionaire Fred Done.
The new Zone is one of 13 across the country with the charity's £1.3 million annual running costs being met by Manchester City Council and the charity's Founder Patrons, a family of local businesses plus donations.
To support the firefighters in their fundraising you can make a donation online at https://uk.virginmoneygiving.com/GortonFire