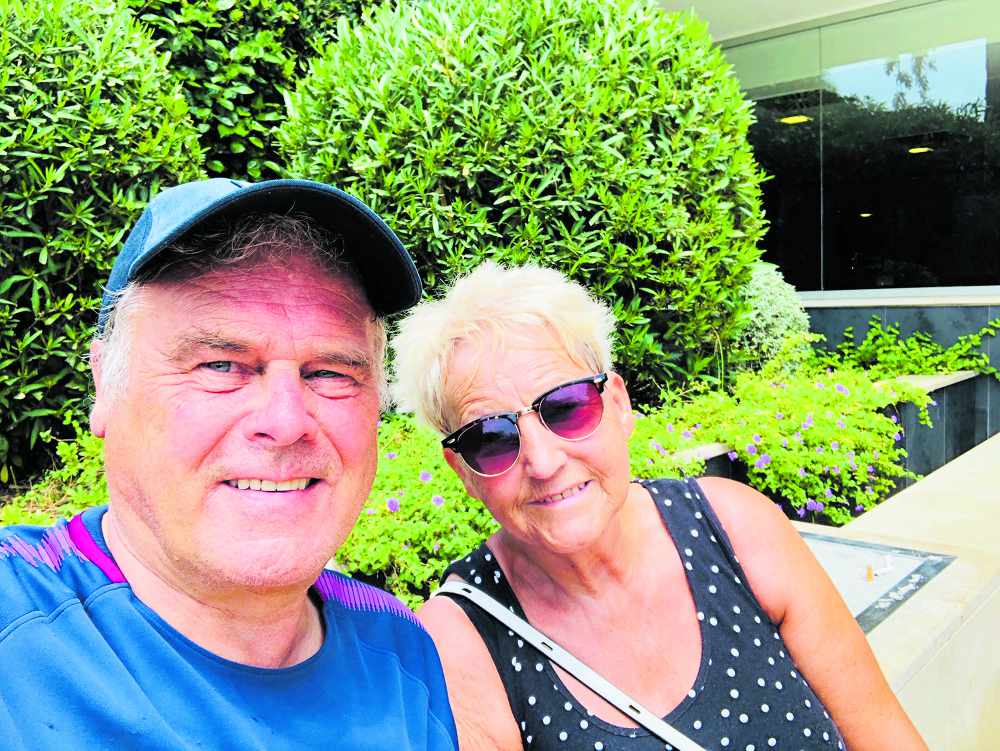 Congratulations this week go to Tameside's longest serving councillor John Taylor and his wife Joan, who celebrate their golden wedding anniversary on Saturday.
The childhood companions met in their school days and have lived in Dukinfield all of their lives.
In fact, they have lived on Jubilee Avenue for all of their married life.
The soulmates first started going out together when they were just 14.
Both lived on the same Dukinfield estate, John on Rothesay Avenue and Joan on Inverness Road, with John attending Crescent Road Boys School and Joan then going to Lakes Road Girls' School. Prior to that John went to Old Chapel and Joan attended Globe Lane Junior School.
The school sweethearts courted for seven years before tying the knot at Flowery Field Church, Newton Street in Hyde.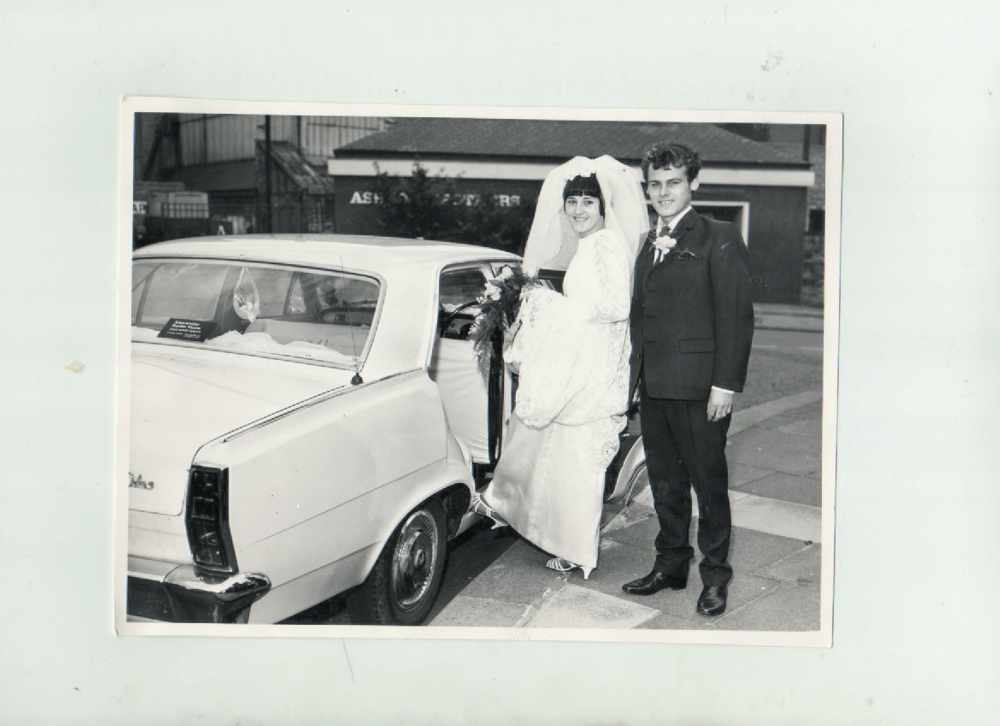 As a statement of his devotion, John had already had his and Joan's name tattooed on his fingers when he was just 18 years old, at the tattooist called Terry's on the corner of Whiteacre Road and Botany Lane in Ashton.
This year he has just had the tattoos renewed to mark the couple's milestone anniversary, this time at the appropriately named Heart for Art on Clarence Street in Ashton.
Joan is celebrating the date with two new rings.
John admits there was no real marriage proposal at the time, the couple having been together for seven years and deciding together to become husband and wife.
They had planned to honeymoon in Jersey 50 years ago, but sadly the holiday was cancelled and they never rearranged an alternative.
They have two sons John, who was born two years after the couple married, and Mark, plus four grandchildren Joe, 13, Harry, 11, Ellie 12, and Sam who is 10 and they all live in Dukinfield.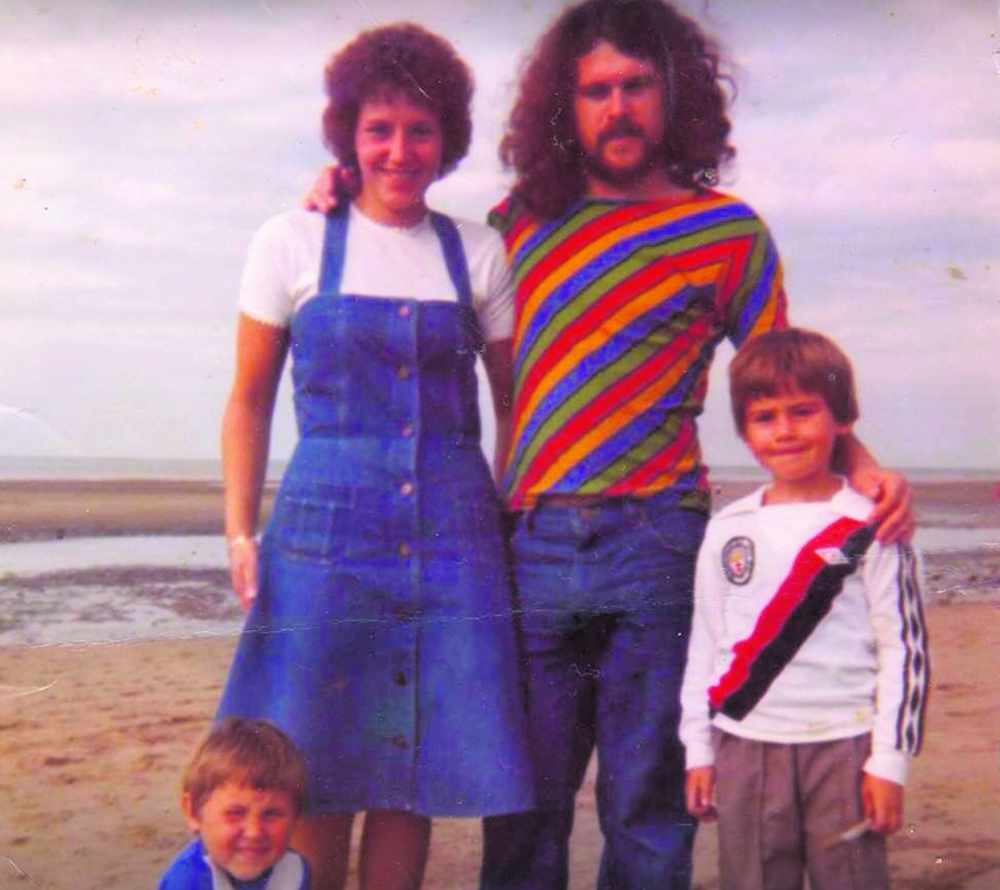 THOSE WERE THE DAYS: John and Joan with their own children John and Mark, holidaying in the Welsh seaside town of Towyn.
On leaving school Joan worked as an apprentice hairdresser and also at North's in Hyde - the safety apparatus and clothing manufacturer. Later she went on to become a care worker in the learning disability care sector.
Most of John's adult life was spent working as a welder at Adamsons and then as a market trader in Manchester and Tameside until his retirement.
John was first elected as a Labour councillor in 1984 and is now Tameside's longest serving member.
He said he had first become interested in politics as a young boy and was active in the union the Boilermakers, for which he was Dukinfield branch president for many years.
John has had several key positions on the council, most notably Chairman of Social Services and Deputy Leader.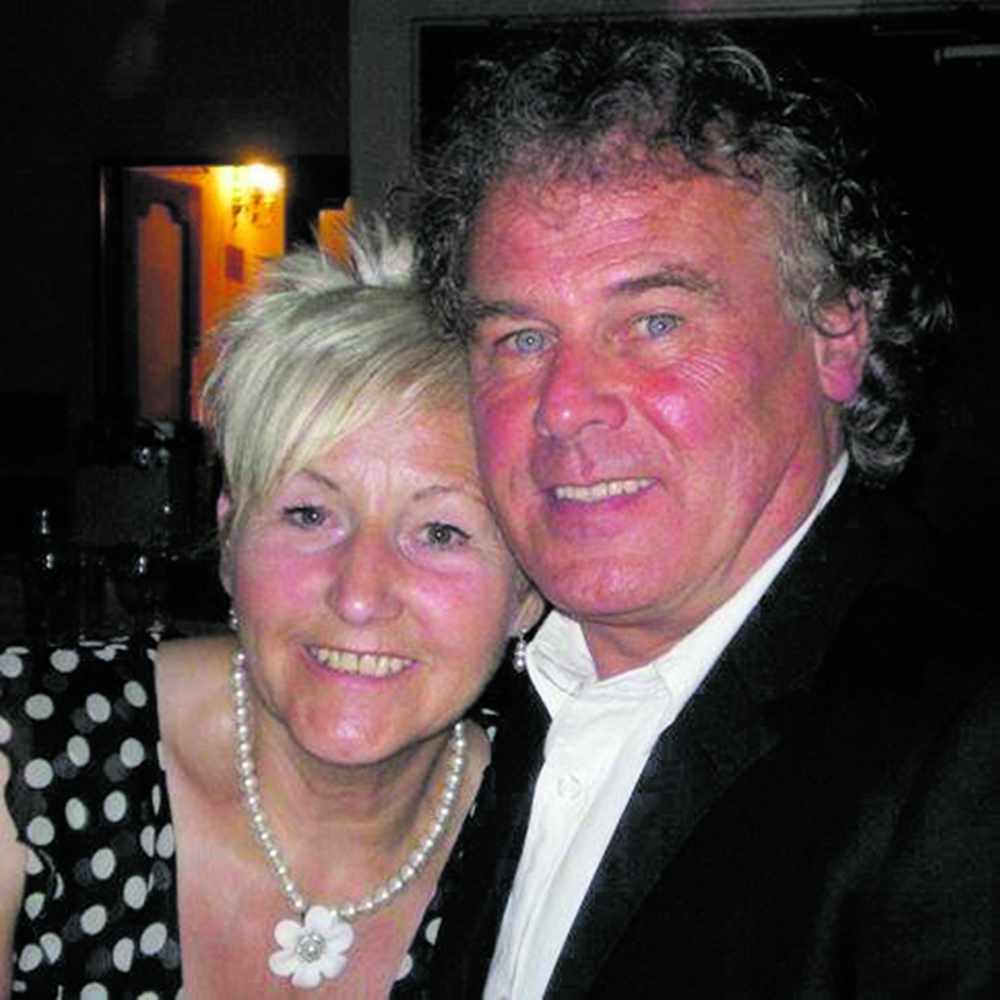 John and Joan
However, he has no such roles or responsibilities at present, allowing him to concentrate on his Dukinfield ward issues.
John confesses Joan is happier about this as it gives him more time to help her look after the grandchildren and spend more time at home with the family.
Their secret to a long and happy marriage is clearly their great life-long love for each other, but also being able to sort out problems together along the way.
"We have both worked hard all of our lives and still do. We've lived at our address on Jubilee Avenue all of our married life and been happy here," says John.
"We have some great neighbours and that helps with a stable family life. Just like all couples we have had problems but we just sort them out."
One other shared love that has undoubtedly helped is their passion for Manchester City, and they are both huge supporters.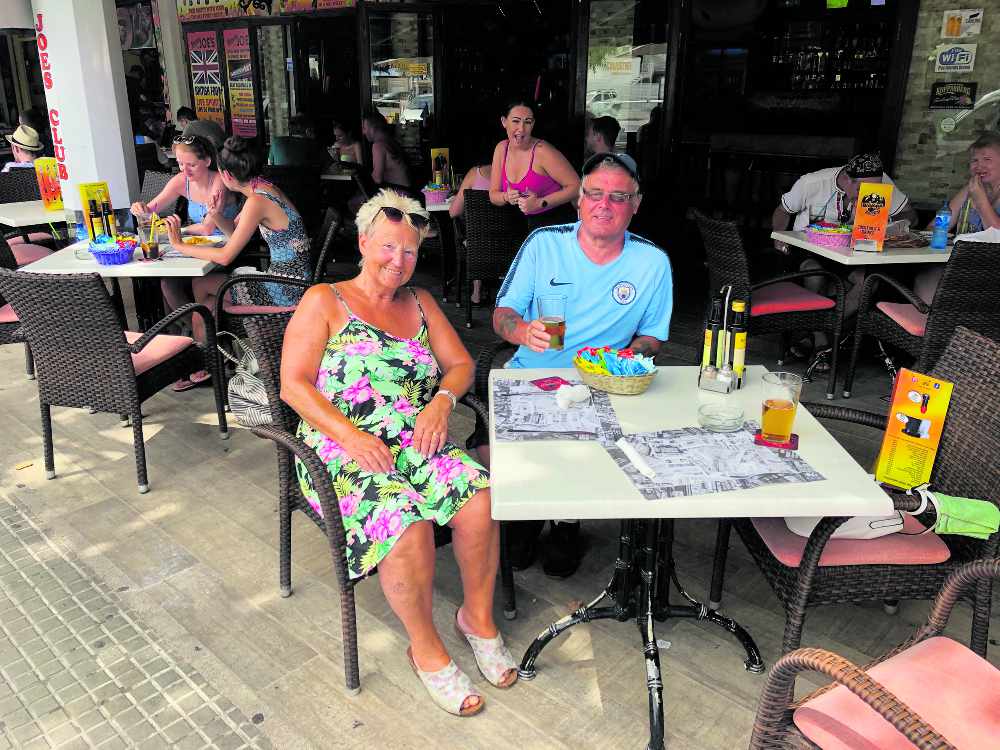 HOLA: The two Man City supporters love their holidays in Spain.
"We are both Man City supporters and have attended many games together," says John.
"We have three seasons tickets in the family stand and so that's been a big help towards staying together for not just 50 years - for we have actually been together for 57 years now."
John also credits Joan with her huge support for him with his council duties.
"I will admit it did get in the way of family life on many occasions," he admits.
Although retired the couple keep busy. As well as his role as a councillor John works part time at Greystones supporting homeless people in Tameside, while Joan has her hands full with the grandchildren.
The couple, who love their holidays in Spain, had hoped to celebrate their golden year together with a trip to Benidorm but the coronavirus pandemic has sadly meant those plans being postponed. However, they plan to mark the milestone with a special family night out in Stalybridge at Deli Falice on Market Street - one of their favourite restaurants.