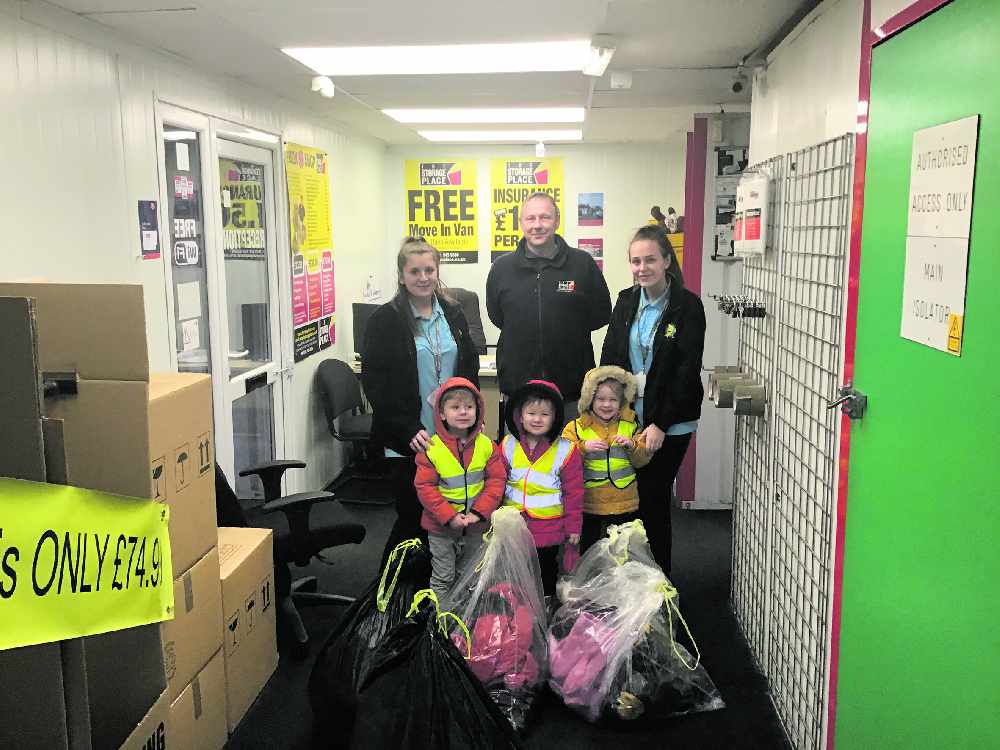 A nursery in Hyde is teaching their little ones to be 'community conscious', with whole families getting involved in charitable initiatives.
Staff at Banana Moon nursery on Lodge Lane have been getting creative with different ways of reaching out to help those in need, having set-up an ongoing food and clothing donation drive.
Nursery manager Louisa Harrison said the group has already donated numerous bags of clothes to local homeless charity group Sandwich Angels - and have been overwhelmed at the response.
"Over the past few weeks we have been talking to our children about the less fortunate within our community," Louisa said.
"We have explained that not everybody is as lucky as they are and some people do not have a home or any money to buy nice warm clothes or food.
"As a nursery we have been trying to think of different ways we can reach out and help the community and get our families involved in this too - in our reception area we have created an area for our families to bring in food items such as tins, packets, bread and sandwich fillers. We have taken these and donated them to the local food bank.
"We have also created an area for our staff and families to bring in clothing items such as hats, coats, jackets, jumpers, which has been a huge success we have had so many items that have been donated we are over whelmed!
"We have already been to Sandwich Angels twice with huge bin liners full... currently we have four more huge bags ready to be taken!"
The nursery has also set up a coat exchange for their own parents to use, as many find it hard this time of year due to financial circumstances. The exchange gives families a chance to bring in old coats that are too small for their children to pass on, or swap it for a new one off the rail.
"This is also a success and many parents have stated that it is such a wonderful idea," Louisa added.
Main image:
GENEROUS: Nursery staff Chelsea Astle, Courtney Cavanagh and Annette Potter with children ready with their latest donations.