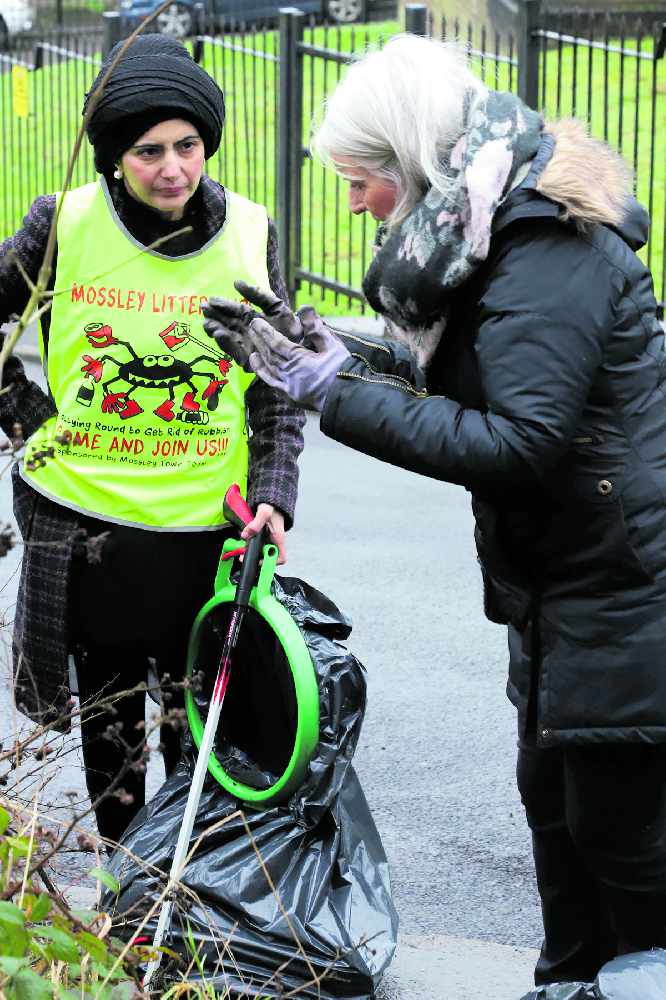 Mossley Litter Bugs and Mossley councillors met with Tameside Council to talk about all things litter!
Last month, the Litter Bugs took to the streets of Mossley to blitz the area of rubbish.
Now councillors Jack Homer and Taf Sharif, alongside Mossley Litter Bugs' Rachel Summerscales and Ann Gilligan, have had a meeting with Tameside Council's Neighbourhood Project officer to discuss future events.
Cllr Sharif said: "Mossley Litter Bugs is a fantastic team of volunteers who want to make Mossley a nicer place. We have been running four years now and volunteer our free time to pick up after others who choose to litter.
"The mindset of those who litter definitely needs to change and Tameside Council and the Clinical Commissioning Group have started some work to address this, including the litter pledge 'I'm picking one piece of litter every day.'
"Mossley is ahead of the game with our volunteers, but I hope everyone in Mossley can sign up to this pledge. It would make Mossley an even more nicer place!"
Following the meeting, it was agreed that:
Mossley will take part in the British Spring Clean on March 28
Tameside Council will run recycling workshops in local schools to educate future generations
Mossley businesses will be encouraged to keep the area outside their businesses and shops litter-free
Litter Hubs will be created across Tameside where residents can borrow equipment. Mossley Litter Bugs will be promoting their own hub which has already been set up at Mossley Community Centre.
Cllr Sharif added: "Please join our pledge - 'I'm picking one piece of litter every day.' Let's make the difference."
Main image:
CLEAN-UP Cllr Taf Sharif takes part in the latest litter pick in Mossley.