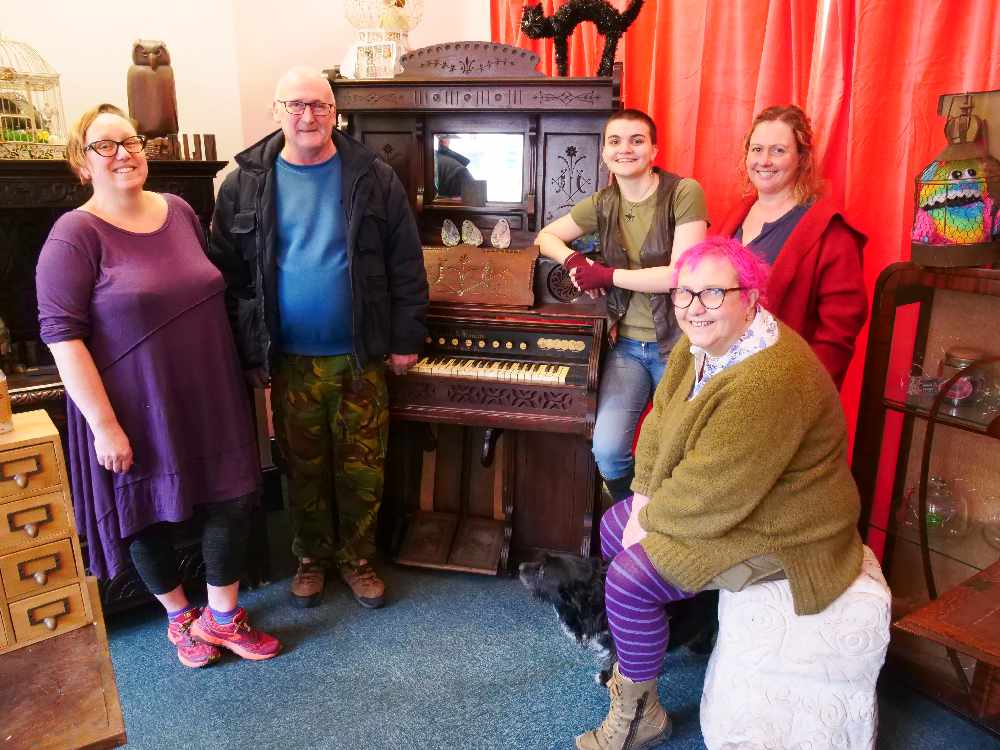 You might not expect to find a magical travel emporium containing a reading bathtub, handmade forever flowers, jars full of potential (not to mention Grandma's Scabs) and a hot-air balloon chartered by a rat called Jules Vermin in Ashton - but you can do so at Phantasmagoria.
Based in Clarence Arcade on Stamford Street, the creative charity is currently undergoing construction, with a team of top volunteers busy transforming the shop into reading nooks and workshop space.
The emporium's concept is inspired by a similar premise set up in San Francisco by a group of authors, who wanted a space to allow young and old to come together and write freely.
It caught the attention of owners Rachel Summerscales and Ann Gilligan, both from Mossley, who after working in the charity and community arts sectors and the success of their art trails in Mossley, wanted a premises to explore.
"It's very much a growing thing, but there's nothing like it in the North West, and as we both live in Tameside we thought it might need a little magic.
"So we have landed in Clarence Arcade to open Phantasmagoria, as we've heard that there's lots of people with imaginative ideas - but if they don't know what to do with them, they can bring them here," says Rachel.
Phantasmagoria secured council funding to create the shop, and then additional funding through Action Together from their social prescribing programme.
The shop, which already boasts a 'Leafy Library' with old-fashioned lending system, a small church organ donated by Emmaus Mossley and workshops lined with vintage suitcases, is set to officially open on April 18.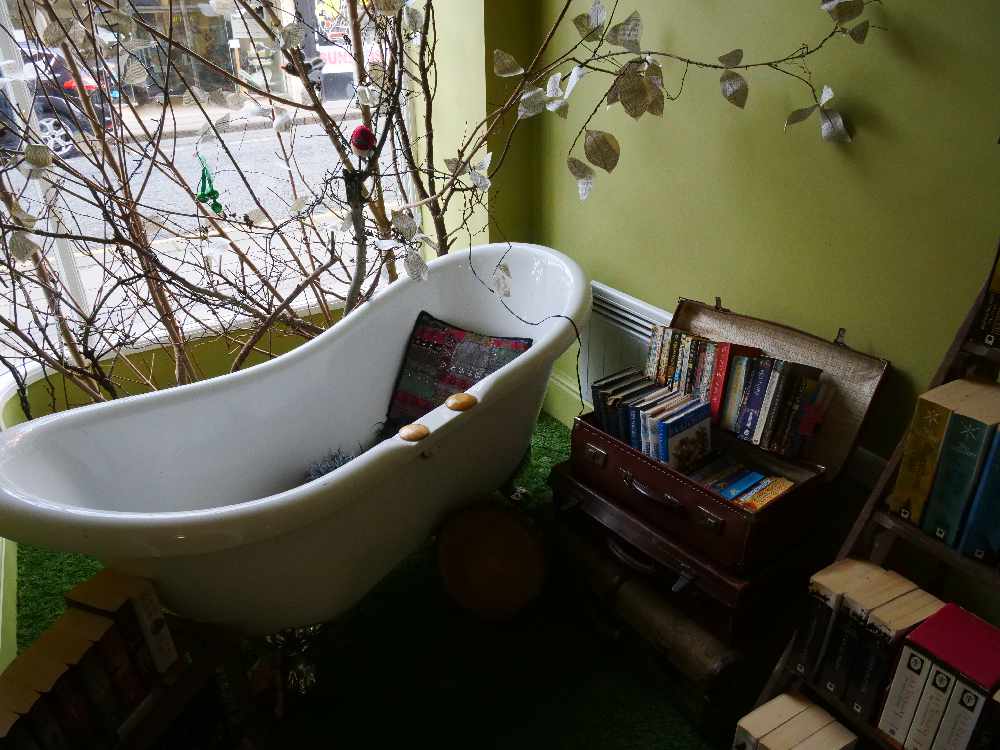 The suitcases will tie in with activities such as an upcoming poetry evening and the team is currently working with Droylsden Academy to develop linked services.
"Ann and I created this because our wellbeing was quite poor. I was struggling at work, I was signed off so this was about creating meaningful employment for us as well... So I think that is quite important that Phantasmagoria comes from a place of us wanting to share our experiences and how being creative has helped," Rachel added.
The team is now looking for more volunteers to help make the emporium as magical as possible ahead of their opening date, with volunteering sessions every Thursday from 10am to 12.30pm and 1pm to 3pm.
For more information you can contact rachel@phantasmagoria.space or call her on 07984 585375.
Main image:
NEW VENTURE: Rachel Summerscales, social value director; Mark Coverdale, volunteer; SJ Hackett, volunteer; Fran Thomas, board member; Ann Gilligan, creative director; and Mavis the dog.