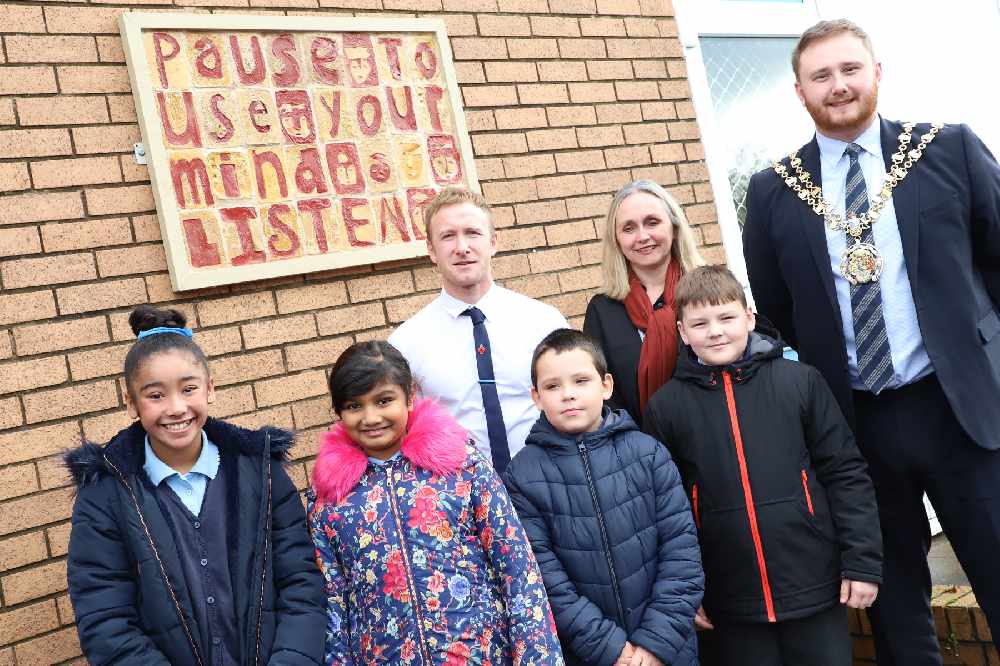 Pupils have got talent – and that's official!
St Peter's Primary School in Ashton hosted their very own Arts Award Presentation with the Civic Mayor of Tameside Cllr Leigh Drennan and Cllr Leanne Feeley.
The event celebrated the hard work the pupils put in while achieving their Arts Award DISCOVER.
Supported by Tameside's Community Safety team, Tameside Cultural Services worked with the school's Year 4 class on a six week art-based project linked to 'Staying Safe' with a focus on road safety. Working alongside professional artist Jack Doyle each pupil created their own concrete plaque which was cemented into a class collaboration.
Arts Award is vital in supporting young people to develop as artists and arts leaders in their communities and Tameside is committed to helping young people achieve their goals by providing opportunities and support for them to flourish and develop within their chosen artistic pathway.
Tameside Council's Cultural Services mission along with Arts Award and Arts Council England, is to support young people who want to deepen their engagement with the arts, leadership skills and to achieve a qualification.
The Arts Award is facilitated through the support of both Tameside Council's Cultural Services and Curious Minds – who support and work to improve young people's lives by increasing opportunities for participation in arts, culture and learning through the Arts Council England.
Main image:
VISIT: The Mayor Cllr Leigh Drennan with Cllr Leanne Feeley and pupils and staff at St Peter's.