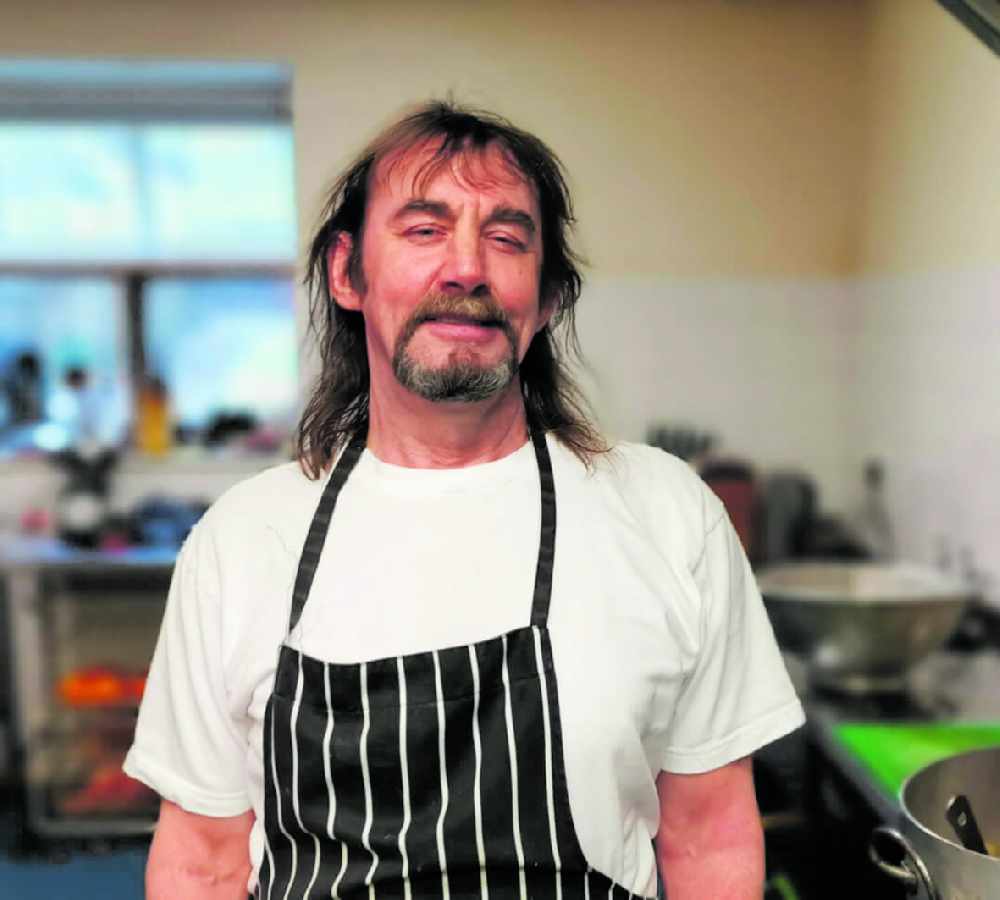 Emmaus Mossley provides help to men and women who are experiencing homelessness by offering a home, work in a social enterprise and an opportunity to gain skills, confidence and training.
Many of the charity's companions have inspirational tales to tell and the latest one comes from Gassy who has shared his story to help others.
He said: "I'm originally from Mossley. I met a lady. We got married, secured our own house and had a child together.
"We started to have problems though. I had issues with my knee because of a past accident and my wife was struggling with post-natal depression. It ended up with us breaking up, amicably.
"I moved house and was seeing my son but I was struggling with my health. Eventually I got into rent arrears, debt and then lost the house. I was on a downward spiral and was using drink and drugs regularly. After becoming homeless I moved in with my sister for a bit and then moved around hostels and B&Bs for years.
"I managed to find a decent B&B and made a pact with myself to quit the drugs and get my life sorted out.
"Within six weeks I was the house manager and that responsibility gave me the motivation to stay clean. The owner of the B&B eventually sold up and the new owners came in with new plans. Eventually they turfed me out and I ended up in a horrible hostel in a really run-down area.
"Housing Options in Ashton helped me to get a place at Emmaus Mossley. The day I got the keys to my flat in Emmaus was on my birthday in 2007. I couldn't believe it and was over the moon to have found a decent place with friendly people. They let me pick my own furniture and whatever I needed to get started.
"When I started at Emmaus I worked as a kitchen porter, but I've always liked cooking so when the chance came, I jumped at it. Eventually I was on the rota as a cook and when I wasn't cooking, I was on maintenance, painting and helping with building improvements.
"To help with the work, the staff at Emmaus encouraged me to do some training. I've done plenty of NVQs including Food Hygiene, Catering, Health and Safety in the Workplace, maths and English, three lots of First Aid and I've recently gained an NVQ in Customer Service.
"Joining the Emmaus Mossley community was the best thing I ever did. If it wasn't for the support group that's involved with this charity I don't know where I'd be. It is a massive support group - it's like having an extended family."
Emmaus Mossley community and Secondhand Superstore are at Longlands Mill, Queen Street, Mossley.