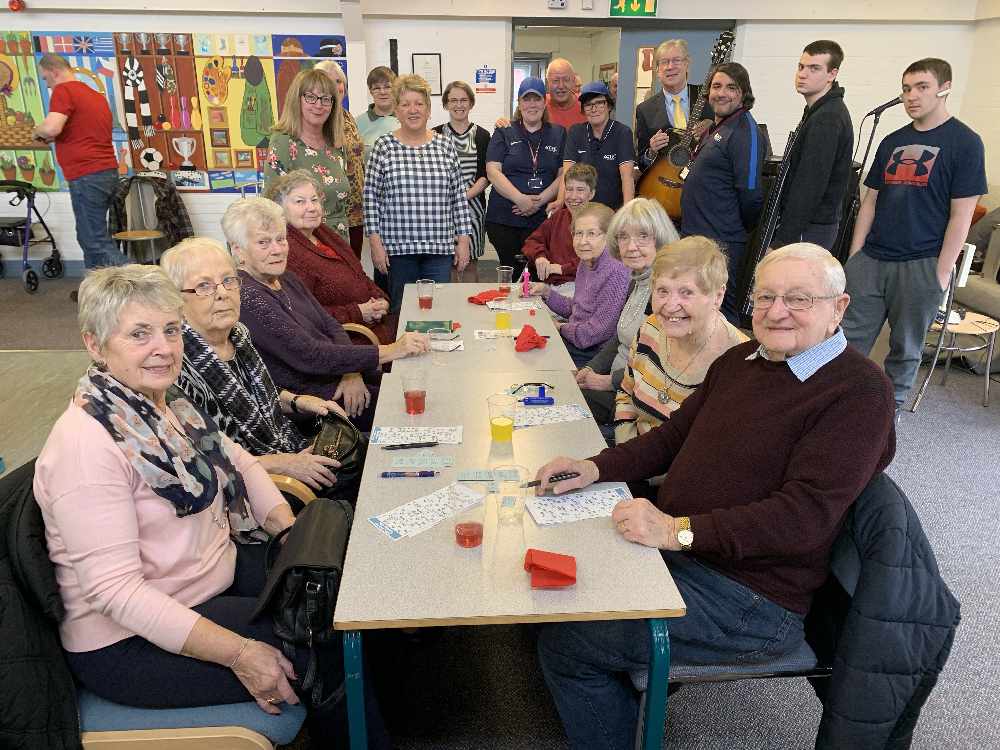 Local pensioners and Together Centre members came together for a free community lunch recently. 
Organised by Dukinfield's ward councillors and supported by Active Tameside, around 50 people enjoyed hot potato pie and delicious apple crumble with custard.
Entertainment was provided by Jonathan Young of The Bachelors, while guests also enjoyed bingo and a raffle.
The Together Centre is also holding two events next week to showcase the many volunteering opportunities available at the centre.
The first 'Volunteer Together Event' is on Wednesday, February 19, from 6.30-7.30pm with another on Sunday, February 23 from 1-2pm.
The centre is looking for people who can help with a variety of roles, such as caretaking, gardening, organising activities and events, fundraising, administration and IT support.
They're also on the lookout for a new trustee to join the management committee as the Trustee Secretary.
There is no obligation to sign up on the day and complimentary tea, coffee and refreshments will be available.
The charity has also received some winter funding which it is planning to use to support vulnerable people across Tameside.
The funding will be used to deliver a project that supports 50 vulnerable people in Tameside.
This will include free membership to the centre for a year to help individuals become more engaged and make new friends, as well as two free activity sessions a week for three months.
The charity is also providing a 'winter warmer' package to people with essential winter items of their choice. This is alongside an 'Afternoon Together' session where individuals can attend a social event at the centre which includes food and entertainment.
Additionally, as part of the winter funding Active Tameside is offering free meals for vulnerable people who will benefit from a hot meal in a social environment. These are available at the Together Centre and can be eaten in or taken away.
Active Tameside is also providing free passes so individuals using this scheme can attend their facilities.
Dawson Lane, chair of the Together Centre @ Loxley House, said: "We were lucky to be able to apply for help to support vulnerable people through the Tameside Adult Services Winter Pressures fund. We will be looking for people who may benefit from this initiative from across Tameside and we might be able to help with transport."
Anyone interested in the winter funding initiative or who would like to know more about events at the Together Centre @ Loxley House should call 0161 366 1987 or email togethercentreatloxley@gmail.com.
Main image:
VOLUNTEERS WANTED: Pensioners enjoy the latest event at the Together Centre in Dukinfield, with open days for volunteers set to follow.