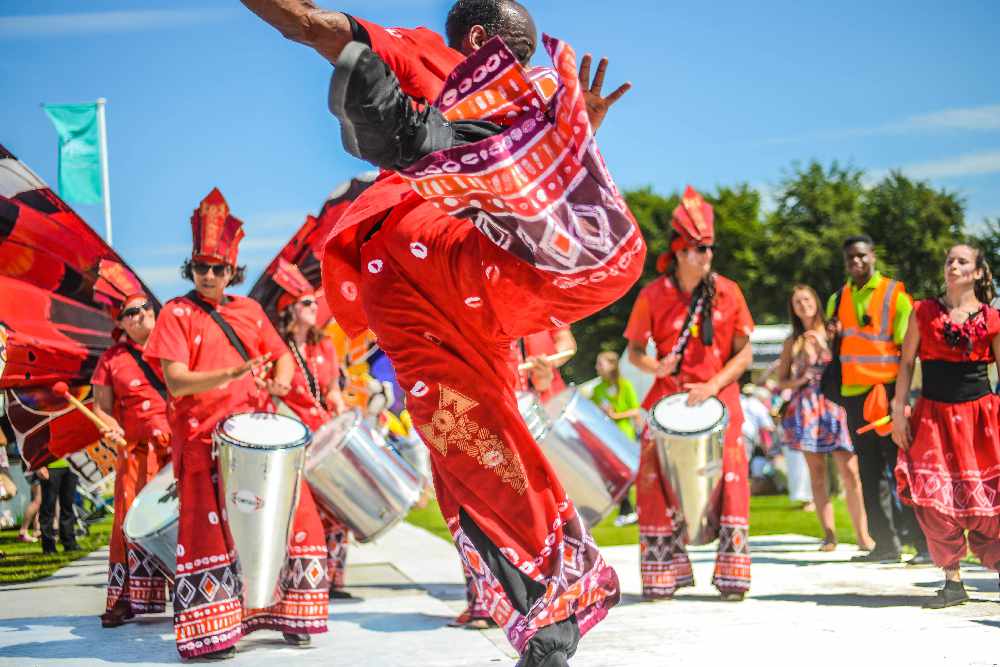 Mossley-based carnival arts company Global Grooves are celebrating after securing their share of over eight million pounds of funding.
Their application to join the Greater Manchester Combined Authority's culture portfolio for 2020-2022 was successful, meaning that they are the only Tameside Arts organisation to be accepted.
It means they will be able to bid for their share of £8.6million of funding over the next two years.
The company say it will allow the to deliver "a comprehensive programme of cultural, creative, learning, wellbeing and community activities, involving people and artists from across Greater Manchester."
Work to restore their home of Vale Mill, is also due to get underway within the next two months, turning it into a purpose built public arts centre.
Cllr David Greenhalgh, GMCA Portfolio Lead for Culture, says: "The groups and organisations recognised here represent some of the very best Greater Manchester has to offer. They are a celebration of the diversity and dynamism of our cultural scene, which continues to produce outstanding talent and provide entertainment and education to our residents and visitors from around the world.
"Greater Manchester is a place like no other when it comes to culture, creativity and opportunity. Through the Culture Fund, we are reaffirming our commitment to the groups and institutions that are the lifeblood of our communities, and which contribute more than £1.4 billion to our economy every year."
Leon Patel, Chief Executive of Global Grooves, says: "We know how competitive it is to become part of the Greater Manchester Culture Portfolio, and we're delighted that we've been given the opportunity to showcase and expand our work, to the benefit of the artists and local communities with which we work."
The Mayor of Greater Manchester Andy Burnham was enthusiastic about the boost the funding will give to the city region's cultural output. He said: "This portfolio properly recognises culture's role in creating lively, liveable places and thriving communities, which is why we've increased our investment to support organisations in all ten of our districts. This investment celebrates culture and creativity and makes sure they are visible and accessible across all our town and city centres."