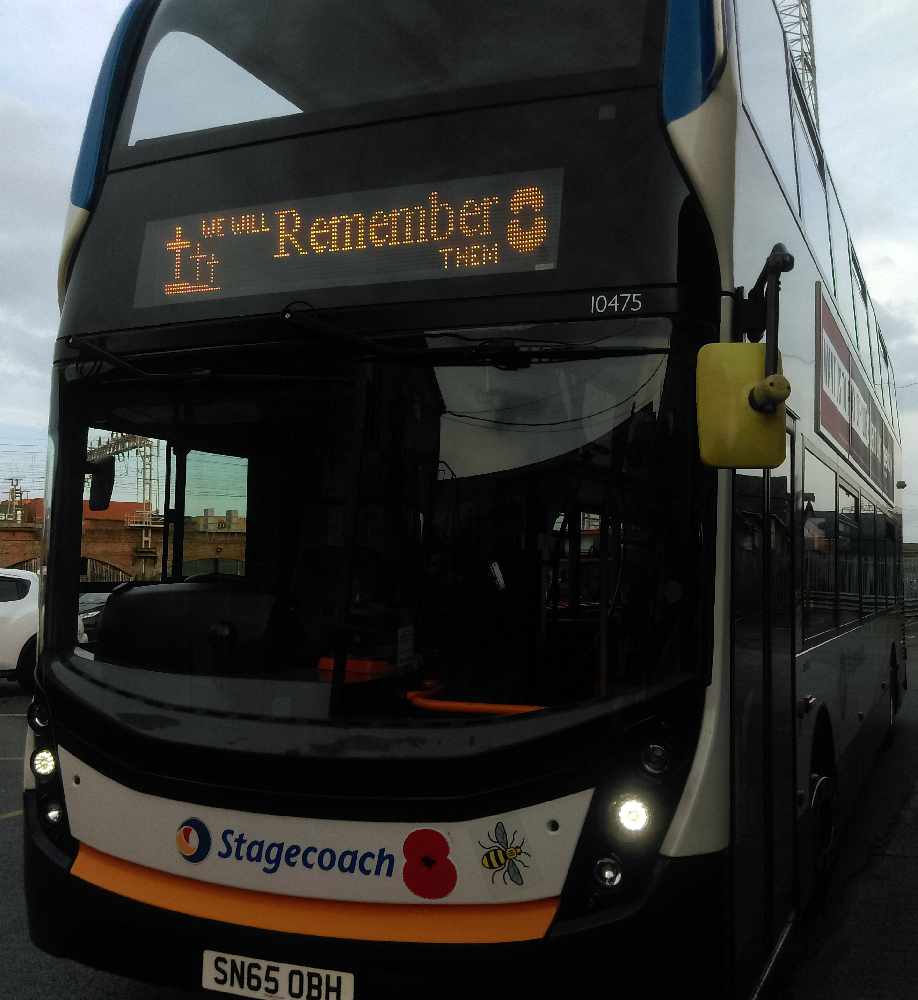 Stagecoach Manchester are set to offer free bus travel to all armed forces personnel and veterans across the city this Remembrance Sunday.
All armed forces who carry a valid military ID card or veterans wearing a veteran's badge will be allowed onobard free of charge, while buses have been carrying commemorative poppies during the first two weeks of November.
Stagecoach Manchester Managing Director Elisabeth Tasker said: "It's lovely to see our decorated buses around Manchester, honouring our armed forces, and as ever we're proud to be able to support the Royal British Legion in their poppy appeal."
"This is a cause that is close to the heart of many of our employees, as well as our customers, and something we will continue to support."
The plans to support serving and retired military personnel follow Stagecoach Group's signing of the Armed Forces Corporate Covenant in March 2015.
The voluntary Ministry of Defence written covenant recognises the contribution made by service personnel, reservists, veterans and military families to the UK and the value they bring to businesses across the country.
The pledge – which was signed by Stagecoach Group Chief Executive Martin Griffiths – commits the Group to upholding the key principles of the Armed Forces Covenant which include treating all members of the Armed Forces Community with fairness and respect, and supporting military personnel and their families.
The company is a silver award holder in the Defence Employer Recognition Scheme and has been recognised for its ongoing support for military personnel, past and present.