A free PureStretch class is being offered to local people to help with their physical and mental wellbeing. 
PureStretch is a fun, flexibility class that compliments other sports such as running, cycling, football and weight training.
It takes place at Unique Fitness and Spa, on Old Street in Ashton, on Wednesdays from 10.25am.
The sessions are run by Caron Stevens, a group fitness instructor who has been teaching both adults and children's classes since 1997. Last year, she set up The Mindful Bunny - which provides physical and mental fitness for families.
Caron said: "I offer a wide variety from les mills to freestyle. I have a daughter who has just turned nine and she is what inspired me to teach a much wider variety of children's classes as well as adults.
"Last year I decided to take my business in a different direction and created The Mindful Bunny. Exercise has always helped with mental health and it's great to see that this is now coming to the forefront with the medical profession and that the fitness industry has been recognised for this."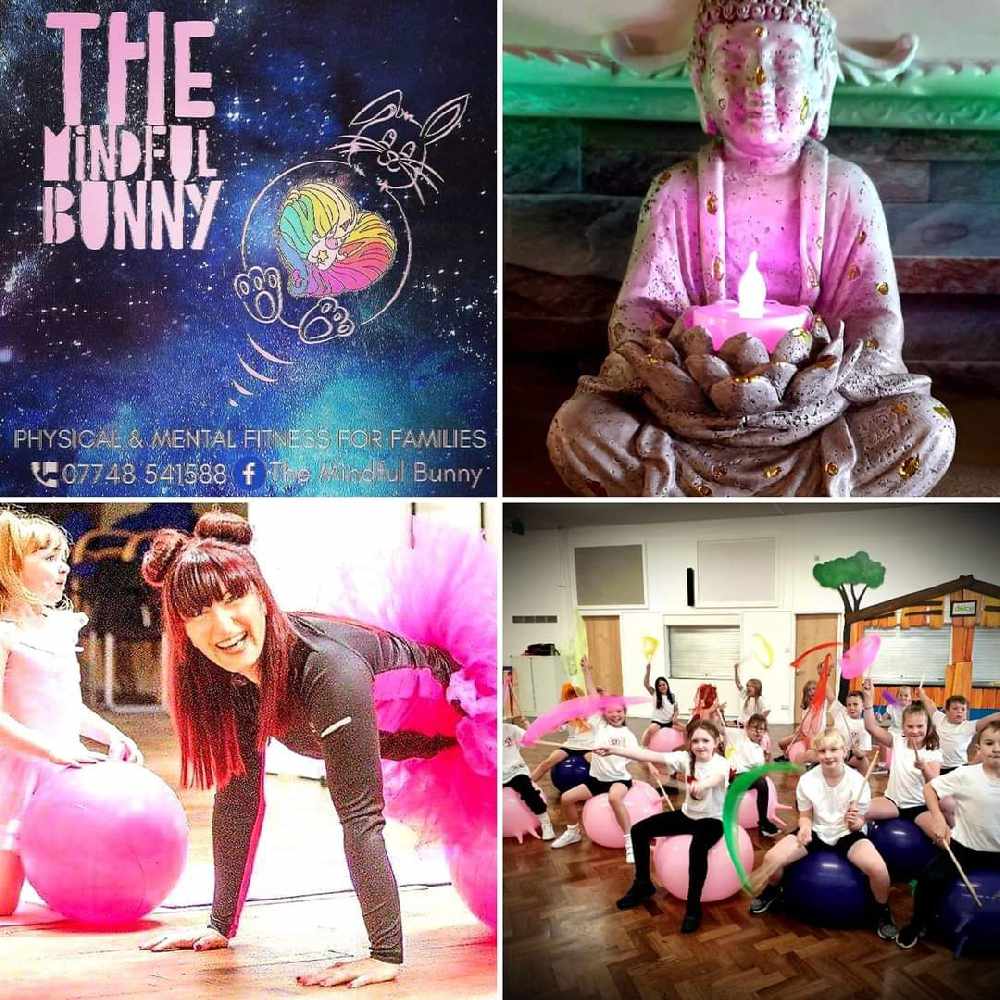 Caron had also been working with local schools before the coronavirus pandemic hit.
"I applied for funding from the Big Local which allowed me to do a children's yoga course, mental health in schools course and Drumtastic, plus buying equipment including 50 Spacehoppers - mostly children's but adult ones too. It also allowed me to offer free sessions to local schools - 25 were allocated to Arlies Primary with further sessions offered to Silver Springs Academy.
"I also had plans to work within a doctor's surgery but unfortunately this is now on hold due to Covid-19 - as is my work within schools, just as it was taking off.
"I teach for various clubs around Tameside - Gymetc, Unique Fitness and Active Tameside. The offer is for a free PureStretch class at Unique Fitness as we recognise many people are suffering with their mental health, especially since the Covid-19 pandemic, and we want to help.
"I have also been communicating with Harriet and Nicola from Reuben's Retreat and as soon as we are able to, we plan on running some sessions together to help families of terminally ill children. I can also offer outdoor sessions to families."
For more information on the classes, get in touch with Caron by calling 07748 541588 or emailing caron.stevens@googlemail.com or contact Katy at Unique Fitness on 0161 355 1602 or email info@uniquefitnessandspa.co.uk.
Watch a glimpse of what the PureStretch class is all about in the video at the top of the page.