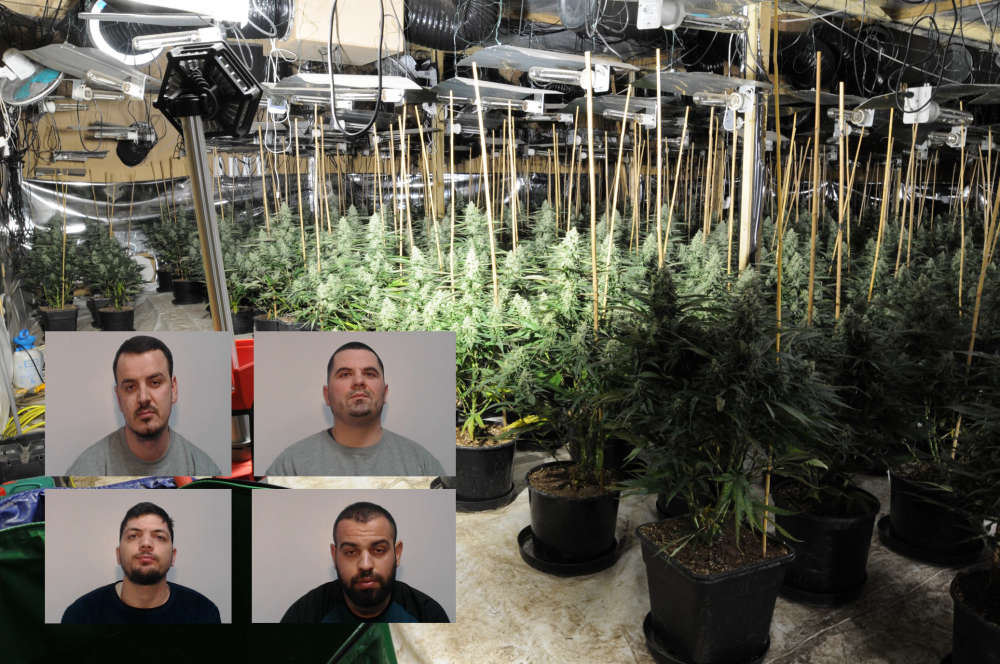 Four men have been sent to prison for their part in a huge drug farm in Droylsden.
Alban Xhika, 31, Erin Canaj, 36, Andri Koci, 26 and Saimir Doda, 30, all of no fixed abode, have each been sentenced to 27 months in prison.
It comes after police found a huge cannabis farm at a building at Gartside Farm on Sunnyside Lane in Droylsden in February 2021.
Officers attended and found a 'large-scale drugs operation'.
Police searched the building for over 10 hours and uncovered 715 cannabis plants, valued at £670,000.
Amongst the equipment seized was three industrial-sized generators.
The four men, who were found to be living at the property at the time of their arrest, were charged with the production of cannabis.
The action forms part of Operation Challenger, a dedicated operation tackling serious organised crime across the Greater Manchester districts.
Detective Constable Rick McIvor, of Tameside's Operation Challenger unit, said: "This was a very sophisticated and large-scale operation and it took officers hours to search through the farm removing plants and equipment.
"The planning and execution of this operation would not have been possible without the assistance of several other departments within GMP who came together as a team to achieve our goal.
"Exposing and removing this quantity and cannabis marks another positive step forward in our work to disrupt the activity of organised criminals who seek to profit from the sale of illegal drugs.
"We often rely on intelligence provided by the public to help us identify similar activity taking place across the area.
"If you have information or suspect suspicious behaviour in your area please get in touch with police or contact Crimestoppers on 0800 555 111."