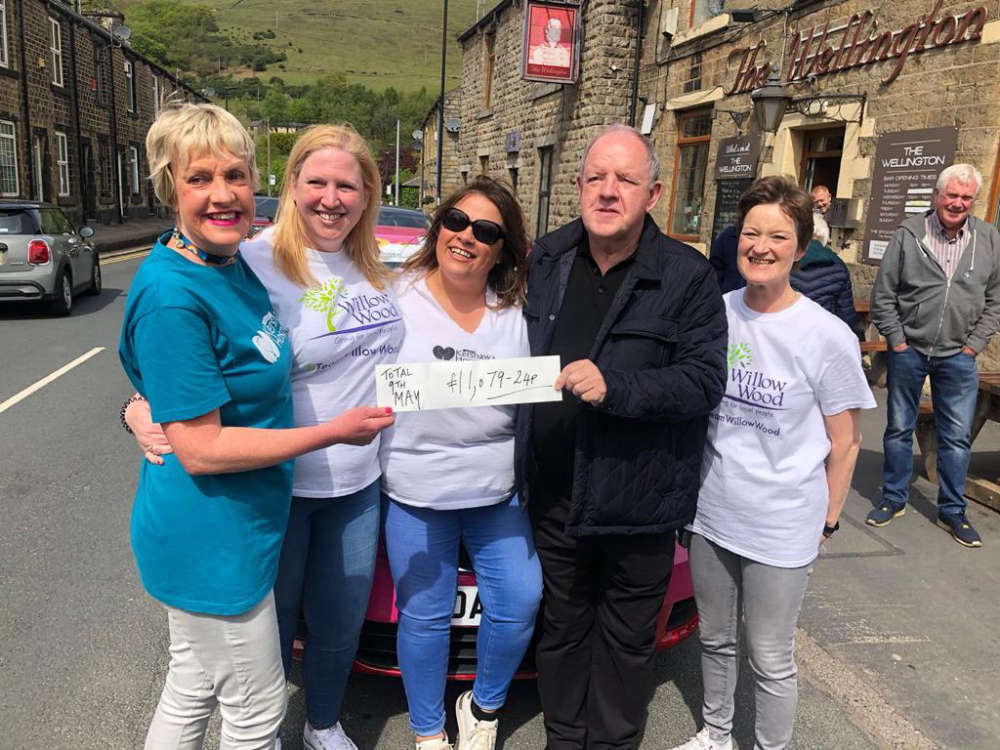 The all-girl team with actor John Henshaw.
Four friends are 'rallying' across the continent to Spain after smashing their fundraising goal.
The all-girl team set off from Greenfield on Monday (9 May) to take part in the Benidorm or Bust charity rally.
As previously reported, they set themselves the target of raising £10,000 for Ashton's Willow Wood and Oldham's Dr Kershaws hospices - but have already raced past that sum to raise more than £11,000.
Team member Joanne Magilton, who will be in the driving seat alongside two of her colleagues, said they had planned to take part in the charity rally in May 2020 - but of course Covid got in their way.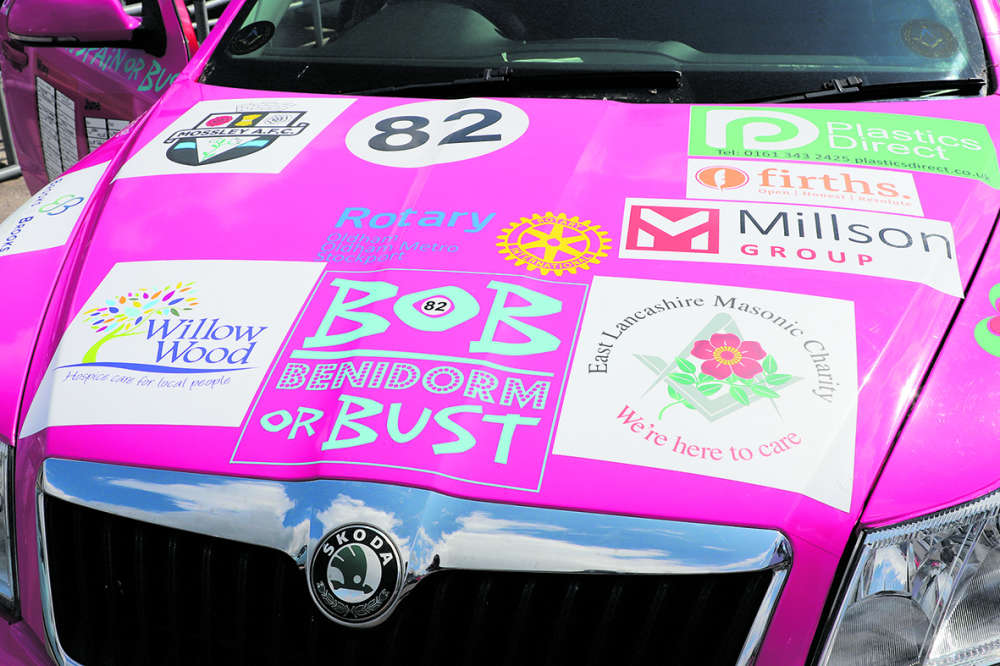 The vehicle they are travelling in. Image: Nigel Wood.
Joanne and her colleagues Louise Kershaw, Tracey Rontree and Lisa Watson, headed off for Europe yesterday in their distinctive pink Skoda with the rally itself officially starting today (Tuesday).
With various staging posts along the way, they hope to make it to Benidorm - and take the chequered flag - on Saturday (14 May).
Among those waving them off and wishing them well yesterday was actor John Henshaw, who has been supporting their efforts.
You can follow the team on the Facebook page BOB82 does Benidorm or Bust - or donate on the webpage https://www.collectionpot.com/pot/1452002/