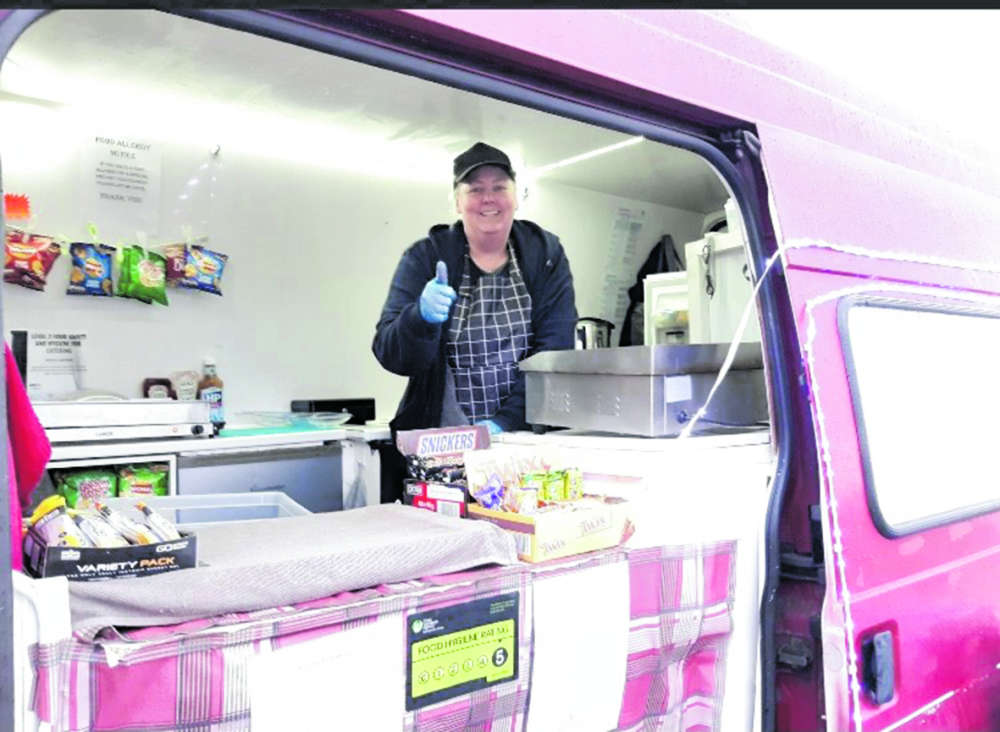 MARATHON EFFORT: Nicky Jackson helped keep hundreds of participants fuelled in the epic effort.
Smiling Nicky Jackson became a roadside stalwart for scores of runners taking part in a prestigious mountain challenge recently.
Her popular roadside food bar, which sits on the A672 Oldham-Halifax road above Denshaw near junction 22 of the M62, is a favourite with truckers, motorists and walkers taking The Pennine Trail.
But it also became a pivotal spot in helping cater for the hundreds taking part in the 10th anniversary of the Montane Spine Race, widely regarded as one of the world's toughest endurance races along the Pennine Way.
It meant Nicky from Ashton didn't get much sleep during her second time of supporting the runners.
"The race took place over two days with around 200 competitors each day," she said.
"I worked 16 hours on Saturday, then went home for a nap, then back on Sunday for a further 12 hours as there was two races each day.
"The fuse blew on my griddle and my daughter Tegan came to the rescue with spares.
"The runners got through 78 cheese burgers, 45 vegan burgers, 70 rashers of bacon, 1lb of halloumi cheese, 18 litres of tea/coffee, four crates of coke, 200 bottles of water and copious amounts of chocolate.
"But all the runners, men and women, were so nice and really appreciative," said Nicky.
The Montane Spine Race is widely regarded as one of the world's toughest endurance races. The challenge tests physical resilience and mental fortitude with participants racing non-stop along the most iconic trail in the UK, enduring the full intensity and ferocity of the British winter.