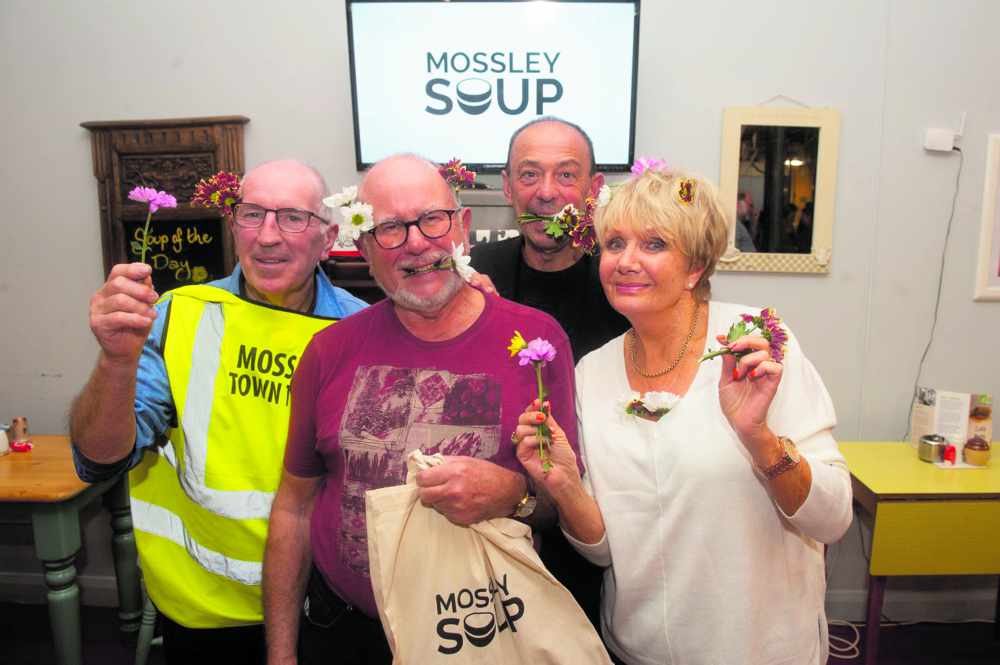 A project to plant flowers in Mossley's town centre gained the most votes at the latest Mossley SOUP event, securing £1,346 on the night.
Volunteers from Mossley SOUP hosted their ninth community crowdfunding dinner at Emmaus Mossley recently.
The event, sponsored by Premier Automotive, was attended by more than 125 guests who donated £5 each in return for soup, entertainment, presentations from four local projects and a vote.
The winning project, Town Centre Plantings by The Town Team, appealed for funds to help with planting flowers in Top and Bottom Mossley. The project was presented by Paul Dowthwaite with support from three local volunteers.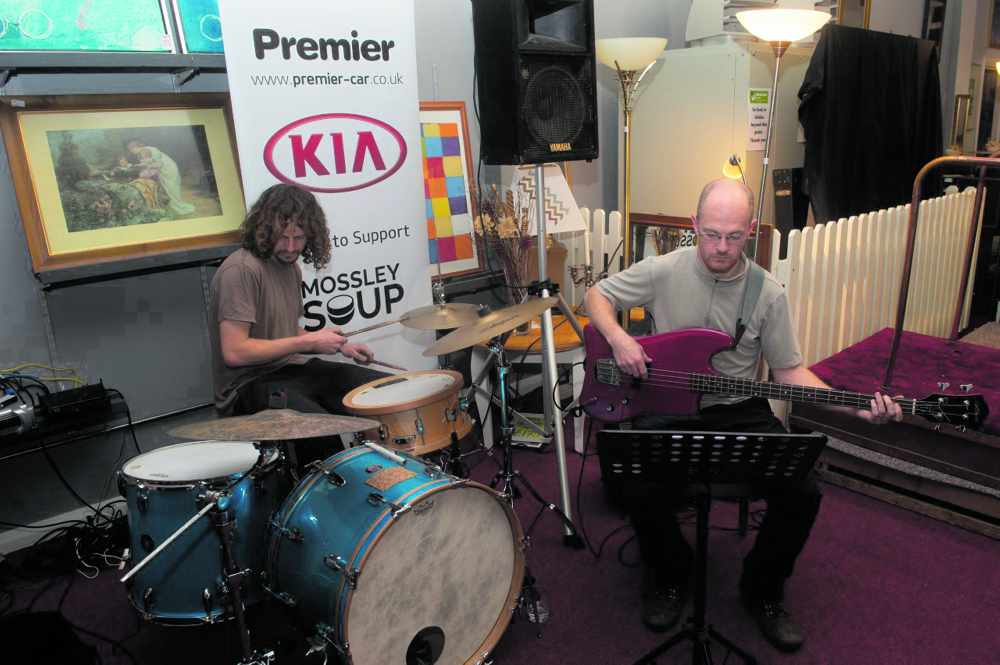 Presenters of four projects had four minutes each to share their idea followed by four questions from the audience. Along with Town Centre Plantings, the three other projects appealing for support were the Empowering Body Paint Project by Cabasa Carnival Arts, Mossley AFC – 100 Years of Professional Football, and Mossley Luncheon Club by Mossley Action for the Elderly.
In addition to entrance donations and £200 donated by Premier Automotive, the winner's pot included funds raised via a raffle and a recent Off The Rails Comedy Club fundraiser. Raffle prizes were donated by Dinnerstone Restaurant, Donkeystone Brewery, Emmaus Mossley, The Allotment Cafe and The Railway Chippy.
Entertainment on the night included music and poet, Leon The Pig Farmer. Guest speaker Gary Kippax, from Micklehurst Cricket Club, provided an update following the club's win at the seventh Mossley SOUP event back in February.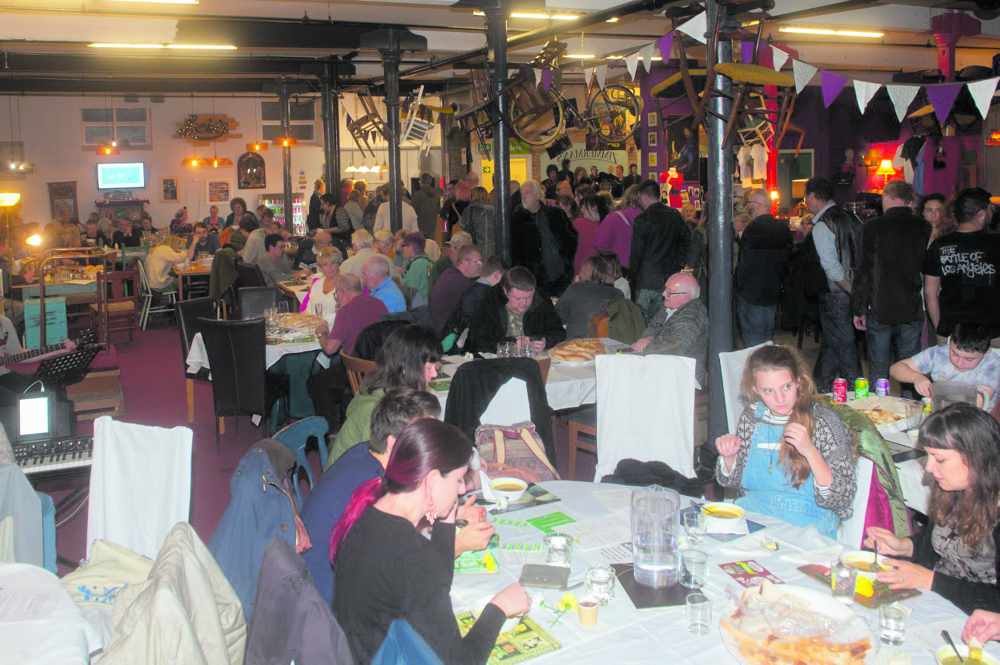 Four freshly made soups were prepared by local volunteers Gordon Collinge, Lesley Arnold and Rory Callaghan from The Allotment Cafe. Soup ingredients and bread was donated by A Taylor & Son Family Butchers, JW Buckley's Bakery and greengrocers R Noone & Son.
Project ideas are being sought from individuals and community groups, for the next Mossley SOUP on February 27.