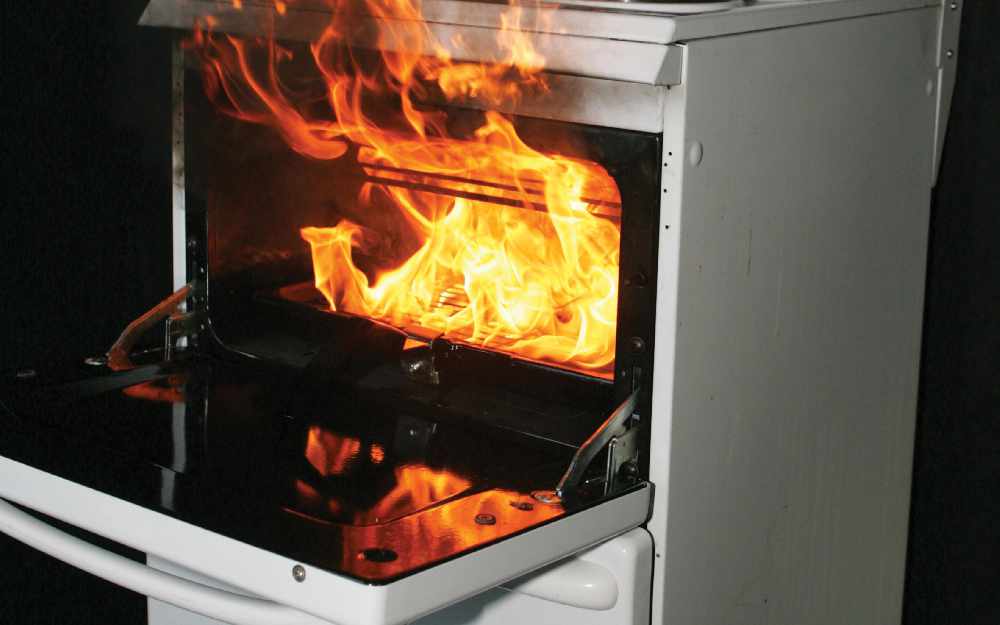 Fire chiefs are urging people to take extra care to prevent more accidental fires during the current national lockdown.
With more people at home than normal, spending more time in the kitchen, running heaters and burning wood or coal fires, it's likely to lead to an increase in fires.
That's the warning from Greater Manchester Fire and Rescue Service.
They said the spring national lockdown last year led to a rise in call-outs to fires caused by cooking and baking, as well as from rubbish burned in gardens.
The warning comes after firefighters were called to five fires across the region last weekend in kitchens, in a bedroom and as a result of a garden fire.
GMFRS Head of Prevention, Paul Duggan, said: "We saw a significant increase in certain types of fire during the spring lockdown and we are concerned now that the same thing will happen again.
"We have already seen a number of fires where people have suffered burns, smoke inhalation and seen serious damage to their homes.
"Accidental fires can be devastating for the people affected and any one of them could have even more serious or tragic consequences. These types of fires can be easily prevented by taking extra care and by reminding ourselves of the simple things we can all do."
The fire service has issued some safety tips in order to prevent accidental fires from occurring.
These are:
Keep electrical leads, cloths and tea towels away from the cooker, keep appliances away from water and never leave cooking unattended
Don't burn rubbish in your garden. Household waste and recycling centres are open if you can't store rubbish safely.
When using open fires be sure to have the chimney swept, use a fire guard and ensure that ashes are cold before you put them in a bin
When using portable heaters be sure not to have them too close to curtains, furniture or your clothes and never use them for drying washing
Fit a smoke alarm on each level of your house and test the batteries regularly
More tips and information are available at https://www.manchesterfire.gov.uk/staying-safe/what-we-do/fire-safety-at-home/ and the fire service will also be sharing tips and advice on social media this week using the hashtag #StaySafeGM.